A look at some of the ways in which the COVID-19 pandemic and lockdown have affected the IISc community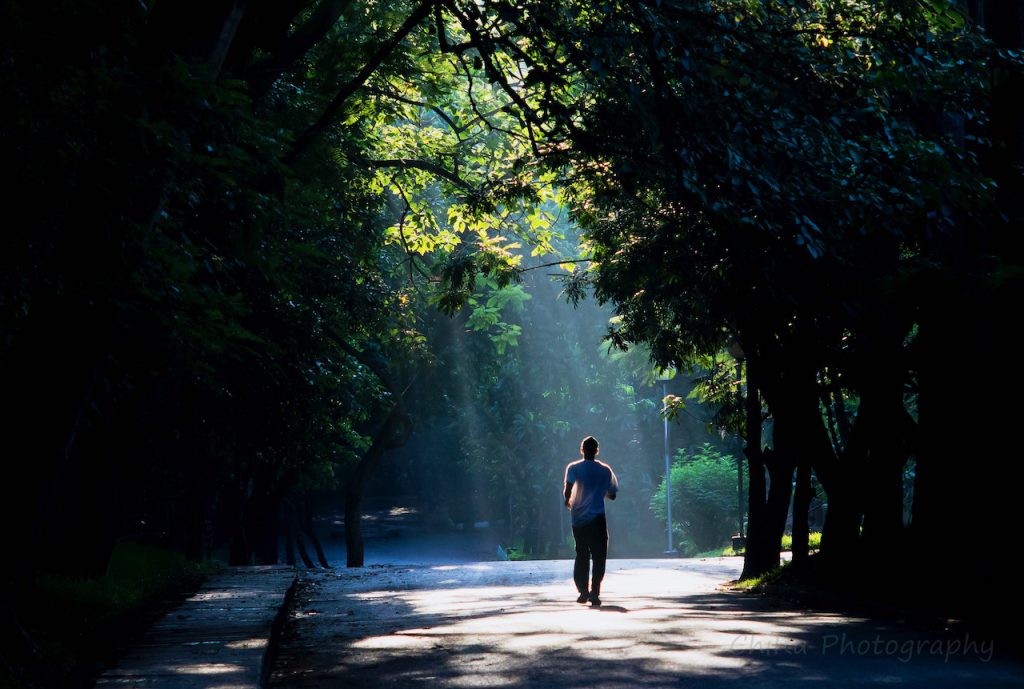 Abhishek Aggarwal arrived in Denver, Colorado, on 1 March to attend the American Physical Society March Meeting 2020 – an annual physics hub that sees around 10,000 delegates from all over the world attending scientific sessions, a job expo, networking workshops and more. A fifth-year PhD student at IISc, Aggarwal had spent nearly all of February preparing to present his work at the event, and hoped to secure a postdoc position at the end of it. But once he got off the flight in Denver, he received crushing news: the event had been cancelled at the last minute because of the COVID-19 threat.
"It was heartbreaking," says Aggarwal, who spent a week in the US, frightened about contracting the virus and managing on a tight budget until he could get on a flight back home. On returning to Bangalore, he was placed in quarantine at IISc for two weeks – "a difficult time," he says, because he had to remain in isolation, with no wi-fi and poor cellular network as he was using an old phone. Halfway through his quarantine period, on 14 March, IISc closed down on the instructions of the Karnataka government. Though all of his friends had gone home, he had to remain at IISc in order to complete his quarantine, and by the time he was finally able to leave, a national lockdown came into effect on 24 March, the day he was scheduled to go home to Delhi. That left him with no option but to stay back on IISc's campus, in a lonely lockdown.
The last few months – with fears about rising COVID-19 cases, the national lockdown, and now the lifting of the lockdown and travelling back to IISc – have been an extremely difficult time for many. If mental health was already a part of conversations at IISc, the pandemic has made it a key concern by adding new and unusual stresses. To understand what life for the IISc community has been like during this period, Connect spoke to students, staff, faculty and mental health professionals.
Finding shelter
"My immediate thought was: this is ridiculous," says Lokesh, a third-year PhD student on hearing about IISc closing in March. Other students had similar reactions: one said he first thought the email announcing IISc's closure was a phishing email, while another said the virus had seemed a distant threat until that point. Many students then had to make long, nerve-wracking journeys home on public transport, worrying about being infected or inadvertently infecting their loved ones on arrival. Some had to make temporary arrangements during the lockdown, such as staying with friends or in paying guest accommodation.
Around 250 students stayed at IISc during the lockdown, as they were either involved in research related to COVID-19, or were unable to go home for various reasons, including having family members vulnerable to infection or being vulnerable themselves after undergoing recent surgeries, according to Dipshikha Chakravortty, Professor in the Department of Microbiology and Cell Biology, and Chair of the Wardens Council. Jagannath Sutradhar, a sixth-year PhD student, says that going to his home in Uttar Dinajpur district, West Bengal, would have been too risky for his family. Moreover, train tickets were not available and flights were too costly. He eventually booked a seat on a flight that got cancelled because of the lockdown, and so stayed back on IISc's campus through the lockdown – a decision that he is happy with.
Around 250 students stayed at IISc during the lockdown
Lokesh initially planned to stay behind in IISc as well. He had just returned from a one-week stay at his home in Nellore, Andhra Pradesh, and his family had no choice but to keep working despite the threat of the virus: his mother works as a clerk in a bank, and his sister is a gram panchayat employee in a nearby village. "I thought the chances of me getting the virus were greater at home," he says. Then, all of a sudden, the Institute was empty. After a few days of eerie quiet, he began to feel unsettled and lonely, and took a bus home just before the lockdown. Ultimately, he's glad he did – going home and being able to go out for a regular run just like he did at IISc, "kept me sane," he says.
Living in lockdown
Priti Bangal, a sixth year PhD student who went home to Pune after staying a few extra days at IISc to defend her thesis, says that she has found it difficult to maintain a routine. "Even a small task that I would casually do now takes more time and mental investment than usual," she says. She isn't alone – several students and staff members said that they were finding it hard to remain productive during the lockdown. Concerns like obtaining groceries and household supplies amidst curfews and shortages, delayed salaries from the Institute, or worries about their family's health overshadowed work in the initial stages of the lockdown.
Moreover, the pandemic hasn't been the only disaster in the last few months. In May, East India faced Cyclone Amphan, which is estimated to have directly affected 70 percent of West Bengal's population. Aniket Majumdar, an Integrated PhD student who went back home to Kolkata, says that when the cyclone hit, he and his family spent three days without electricity or water. Being confined to his home because of the lockdown was hard even before this, but he counts himself lucky. The immense destruction in the cyclone's aftermath "made me realise that things can be far worse than a COVID-19 pandemic," he says. This sentiment was echoed by several students about current events, such as the tragic exodus of migrants travelling hundreds and thousands of kilometres on foot to get home.
The lockdown also magnified some personal tragedies. Chakravortty says that her mother passed away on 2 April in her home in Nagpur. Because of the strict lockdown and travel restrictions at the time, neither she nor her brother – who is based in Mumbai, a COVID-19 hotspot – were able to travel to Nagpur. She relied on a close friend and relatives to organise her mother's funeral rites. "My parents meant the world to me," she says, adding that the loss left her devastated. Writing about her experiences in a diary helped her deal with her grief, she says.
"At this point, eating well, sleeping well, and just keeping things running should count as a productive day"
Many of those Connect spoke to said that the pandemic had prompted a rapid re-ordering of priorities. In the middle of the lockdown, one staff member at IISc had said, "At this point, eating well, sleeping well, and just keeping things running should count as a productive day." Ezaz Ahmad Siddique, a PhD student and member of the IISc Empaths, a student peer support group for mental health, says that after having to shut down his ongoing experiments with Mycobacterium and returning home, he has spent time focusing on things he normally wouldn't have, like gardening and cooking. Others said they were learning a new language, learning new painting techniques, practising their singing, or in Bangal's case, continuing with the Institute's yoga classes that are now online, which are an "anchoring point" lending some structure to her day.
One facet of everyday life that has seen a drastic change is human interactions. Many said they were grateful for the opportunity to spend time with their families during the lockdown, but also described a sense of grief at being separated from friends. Being at home with only parents for company, Majumdar says, has been a stark contrast to life in the IISc hostel, where he was used to speaking to "twenty to thirty" people in a single day. "Friends mean a lot, and I'm not used to being away from them for such a prolonged period," he says. Nearly all the students that Connect spoke to mourned the loss of community on campus. Many said that they missed eating meals in large groups at the mess. One said he missed having tea with his friends. Another said that she regrets taking something as simple as hugging friends or standing close to other people for granted.
Many said they were grateful for the opportunity to spend time with their families during the lockdown, but also described a sense of grief at being separated from friends
Aditi Vijayan, a final-year PhD student, says that the lockdown meant not just a physical separation from friends but an abrupt ending to life as she knew it. "I feel a sense of deep loss for not being able to spend the last few months enjoying IISc and the life I had built there," she says. "I have spent the happiest time of my life in IISc and the lockdown has created a vacuum in my heart because I will not be able to have closure." Staying in touch with friends on the phone and online just wasn't the same as interacting face-to-face, many students say. "I can see that the friends with whom I would hang out on a daily basis are becoming less and less accessible. I think it is because we all are now engaging more with families, and no longer have common ground," says Vijayan.
Shridhar BG and Savitha MS – IISc's counsellors – say that on average, between them, they would receive visits from around eight students a day. But during the lockdown they each have online counselling sessions with only around two students a day. As Shridhar has been able to visit campus through the lockdown, he has additional sessions in person with one or two more students in a week. Savitha says that she receives more than double the usual number of messages and calls over the weekend. "Maybe it's because under normal circumstances they would be spending their weekends with friends, and now that isn't possible," she says.
Shridhar, who has attended to two SOS calls so far in the hostels, says that he sees an overall rise in symptoms of anxiety and depression among the students who contact him – an expected response to a crisis like the pandemic. Dr Vyjayanthi Subramanian, consulting psychiatrist at IISc's Health Centre, says she notices this rise too, and that for students who already suffered from anxiety disorders like Obsessive Compulsive Disorder (OCD) and Post-Traumatic Stress Disorder (PTSD) as well as for those with existing mental health conditions, the pandemic has meant a resurgence in distress. "There is a rise in suicidal thoughts owing to factors such as fear of quarantine, fear of being infected or infecting others, financial worries and unemployment, and altered sleep-wake cycles," she says with concern. There's another group at IISc that she highlights as particularly vulnerable: students from abusive homes, for whom returning home and spending the lockdown with their abusers may be re-traumatising. Where possible she asks students to continue with any existing medication, and sends them screenshots of her prescription so that they can purchase medicines. IISc students can also access counselling and support online at www.yourdost.com, using their IISc email login credentials.
Shridhar, who has attended to two SOS calls so far in the hostels, says that he sees an overall rise in symptoms of anxiety and depression
Both Shridhar and Savitha say that while students' concerns before the lockdown typically spanned a range of issues from academics to relationships and other personal matters, the focus of their conversations has now shifted to the uncertainty of these times and worries about the future. This comes as no surprise – students who intended to begin new projects, internships, PhDs or postdoc positions have had their plans thrown out of gear. Some had to close down live lab experiments, undoing weeks or months of work in the process. At a recent online event organised by IISc's Wellness Centre held to discuss students' experiences during the lockdown, many expressed that they felt unmotivated to return to academics after such a long break.
It hasn't all been bleak, however. Students with social anxiety have told Subramanian that they find themselves more comfortable with remote interactions than in-person ones, which reduces their distress. Dhanya Bharath, a fourth-year undergraduate student who was diagnosed with OCD at the age of 12, says that the lockdown initially triggered her anxiety. But after the first month, she said she began to "rewire" her expectations for herself, adjust to her new circumstances, and practice Cognitive Behavioural Therapy (CBT) more often, which helped her improve her mental state.
Returning to campus
With the Institute announcing in early June that students could return, many of them expressed concerns about how the Institute would handle their return, how common spaces would be sanitised, and what living in the hostels would look like. To address these, Chakravortty held Q&A sessions with students to explain the entry procedures. She says that 470 students have returned so far, although re-entry has now been halted temporarily as of June 26. Shridhar has since been contacted for counselling by a few students who are distressed at having to cancel their travel plans, primarily because of financial concerns.
Majumdar, who was initially worried about having to go through a 14-day quarantine on campus, returned to his hostel room on June 20. "Leading up to the days of departure, I had a weird feeling, like I was travelling to IISc for the first time, like I would be going to some other place with different rules, different norms. One mess for quarantined people and one for non-quarantined people. Life in the lab from 9-5 only. No late night work. Other social distancing rules which will totally change the way every lab in the Institute operated," he says. "Now that I have reached IISc, it really looks that way too: very desolate, no crowds on the roads/in messes." But this "new normal" does not affect his motivation, he adds. "I have to go ahead in every way possible to do my job."
On the challenges of living and working in this new environment, Chakravortty says, "Life is different and as we are fighting with invisible viruses, we need to be alert. Only three things are in our hands – wearing masks, social distancing, and hand hygiene. The first and third ones are easy to follow. What will be very difficult is social distancing." For everyone's safety, she said, distancing would be strictly enforced, but wi-fi networks are being established in the hostels so that students can stay connected to one another.
A student, who asked not to be named, says that he is preparing to return to IISc and has a long and expensive journey ahead of him. He isn't as worried about contracting COVID-19 while travelling as he is about contracting it on campus. "The administration cannot micro-manage everyone's activities. And we will never know whose carelessness we end up paying for. I'm just scared, what will happen if community spread starts?" he says.
"[W]e will never know whose carelessness we end up paying for. I'm just scared, what will happen if community spread starts?"
Until all the remaining students are able to return to campus, IISc's mental health professionals recommend staying in touch with friends and loved ones, trying to stick to a routine at home and getting regular exercise to keep the mind and body fit. "If you spend at least two to three hours, every couple of days, in touch with your work, you won't feel lost or disconnected from it," says Savitha. If a daily routine isn't possible, says Subramanian, try to maintain a work routine 3-4 times a week. "Dress as if you are going to work, and designate a corner of your space for work."
And to those who worry about not doing enough or being productive enough during this period, Subramanian has a word of advice: "Do not get driven by a culture that values productivity and ends up seeing people as products. Keep reminding yourself that you matter as a person, whether you produce anything or not."

To access mental health support, you can contact:
Emergency helpline: 080 – 4711-3444
For more stories about the COVID-19 crisis, click on the links below:
Tracking the Scourge: Diagnostics, Testing and Vaccines for COVID-19
Engineering Our Way Out of the COVID-19 Crisis
Understanding COVID-19 Through the Lens of the Social Sciences