The photos here are part of a series marking IISc's 110th anniversary.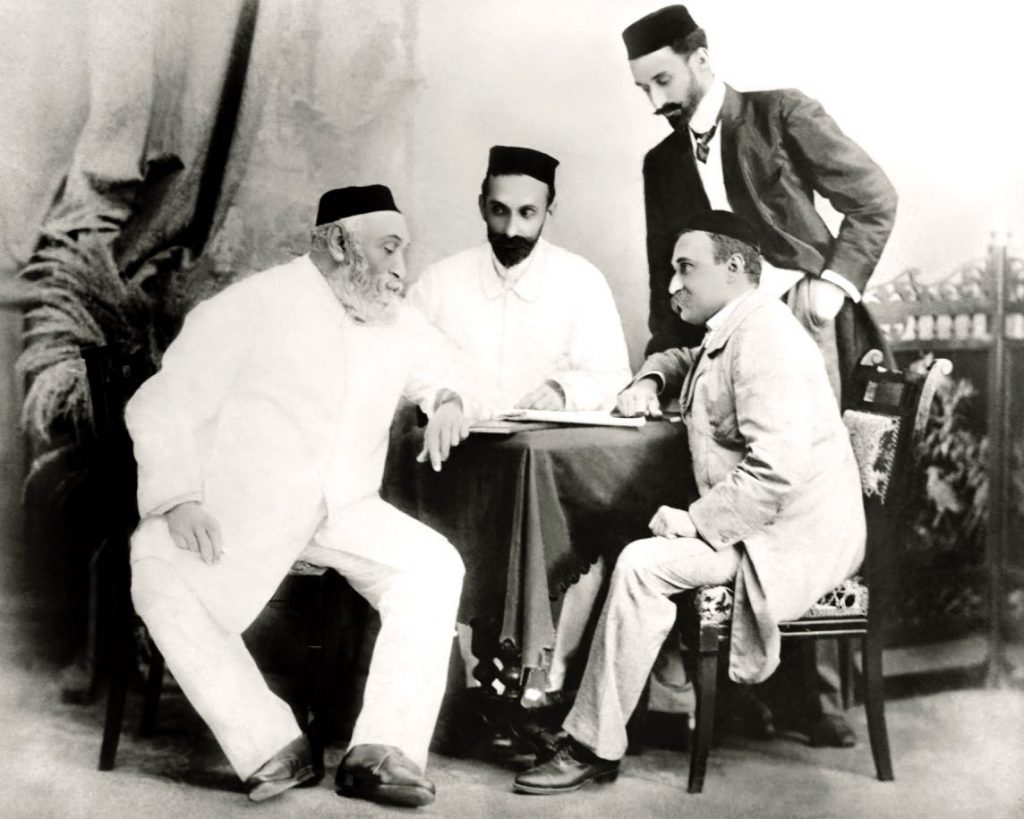 JN Tata (left), his sons, Dorabji (centre, seated) and Ratanji (right, standing), and RD Tata – JRD Tata's father. JN Tata was an industrialist who wanted to create an institute of higher learning in India, and began working towards this in 1889. He passed away in 1904, five years before the signing of the Vesting Order for IISc.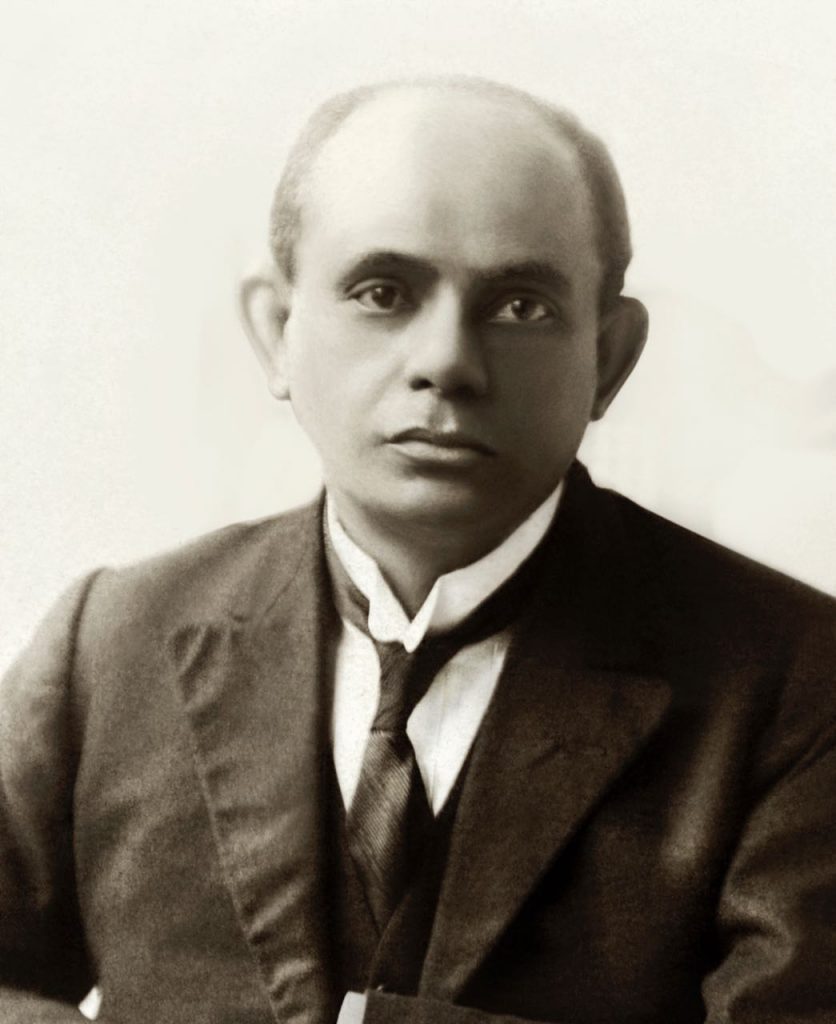 To implement his vision of creating an institute of higher learning in India, JN Tata appointed his protégé, Burjorji Padshah, a scholar and educationist. Padshah was responsible for laying the groundwork for the institute that Tata had in mind.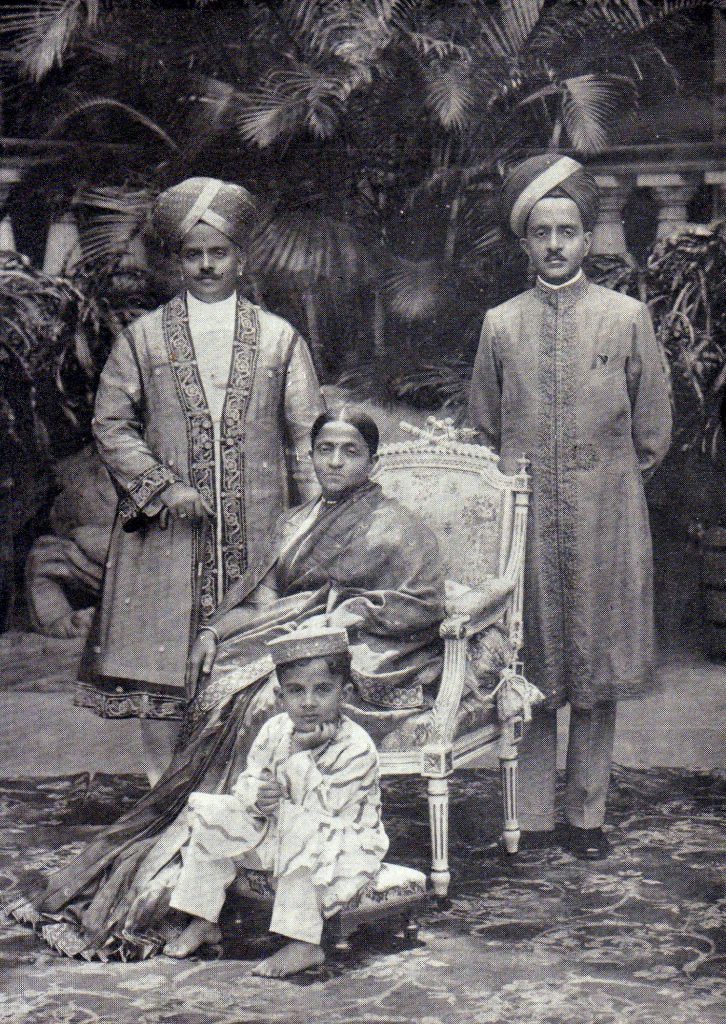 The Mysore Royals were instrumental in bringing the Institute to Bangalore: the Regent Maharani, Kempananjammani Vani Vilasa Sannidhana, promised over 370 acres of land, Rs 5 lakh towards capital expenditure, and a recurring annual contribution to run the Institute. At the time, she ruled on behalf of her teenage son. In this photograph, the Maharani is seated in the centre, flanked by her sons – Maharaja Krishnaraja Wadiyar (left) and Yuvaraja Narasimharaja Wadiyar. At her feet is Narasimharaja's son, Jayachamaraja Wadiyar, who succeeded to the throne after Krishnaraja, and who visited IISc on several occasions.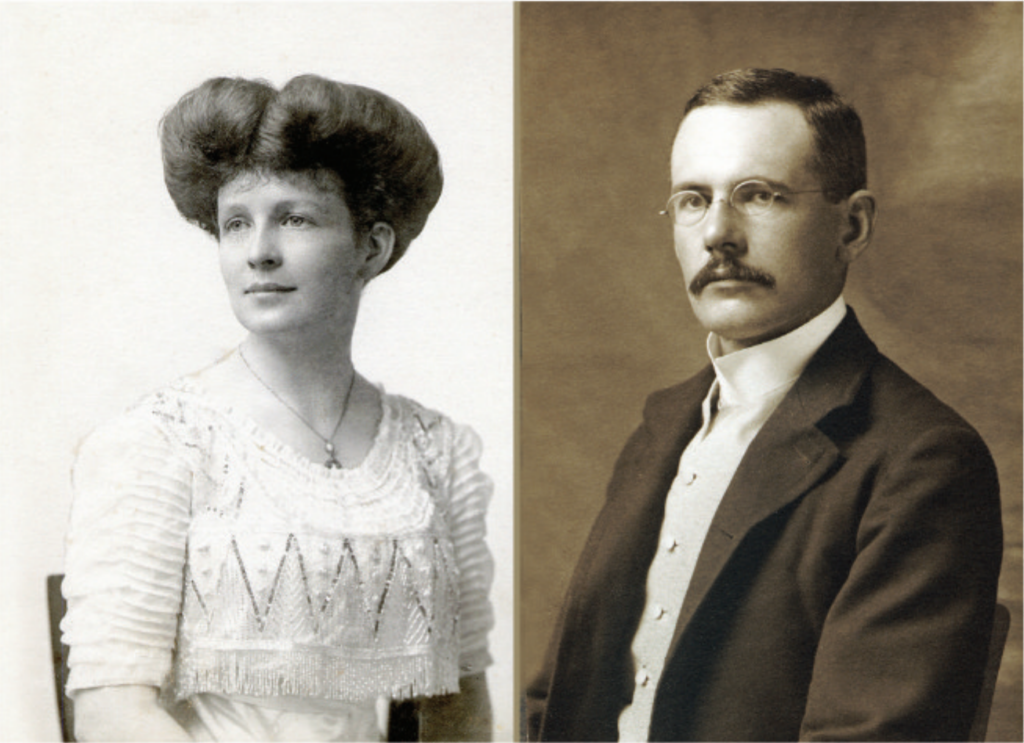 Morris Travers, a British chemist, worked with Nobel Laureate William Ramsey, and assisted him in the discovery of inert gases such as xenon, neon and argon. He was appointed the first Director of IISc in 1906 and oversaw the construction of the Main Building and the setting up of the early departments and library. In 1910 Travers married Dorothy Gray, who helped him make social contacts in Bangalore by organising dinners and gatherings at IISc.
For more in this series, click on the links below: