The photos here are part of a series marking IISc's 110th anniversary.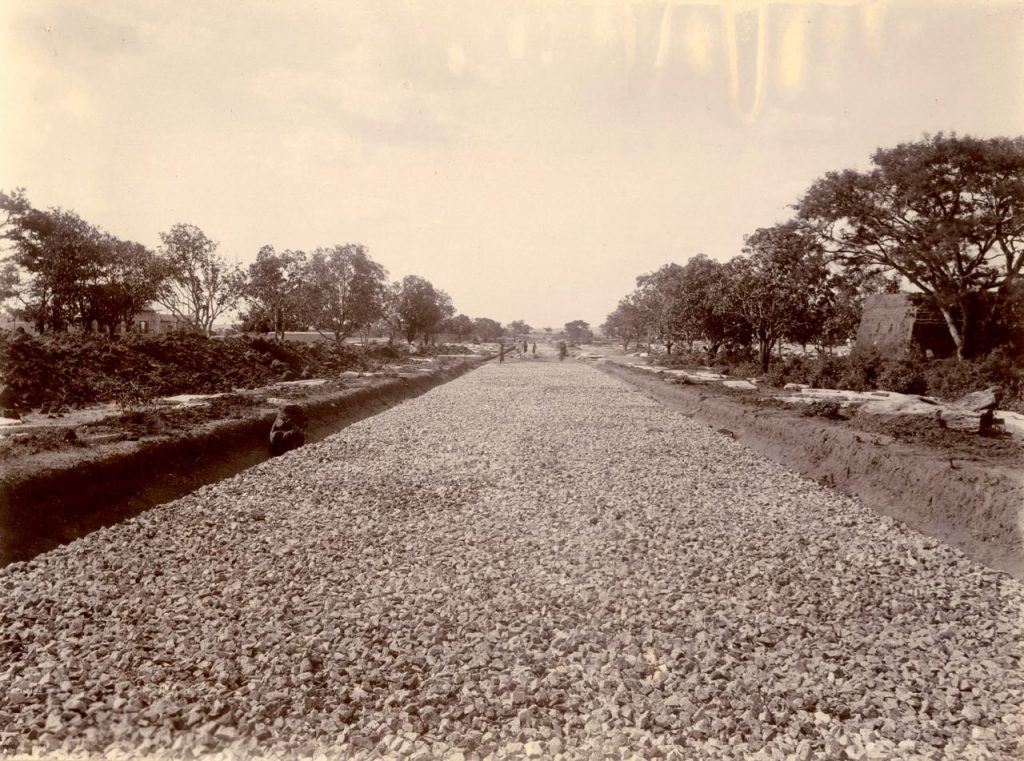 Early construction at IISc was done by TCW Skipp, with whom the institute signed a contract in 1908. Before the end of that year, most of the drainage and sewer system had been laid by Pallonji Edulji & Sons. This photo shows the Institute's main road (known today as Gulmohar Marg) being laid. By June 1910, all key roads were nearly complete.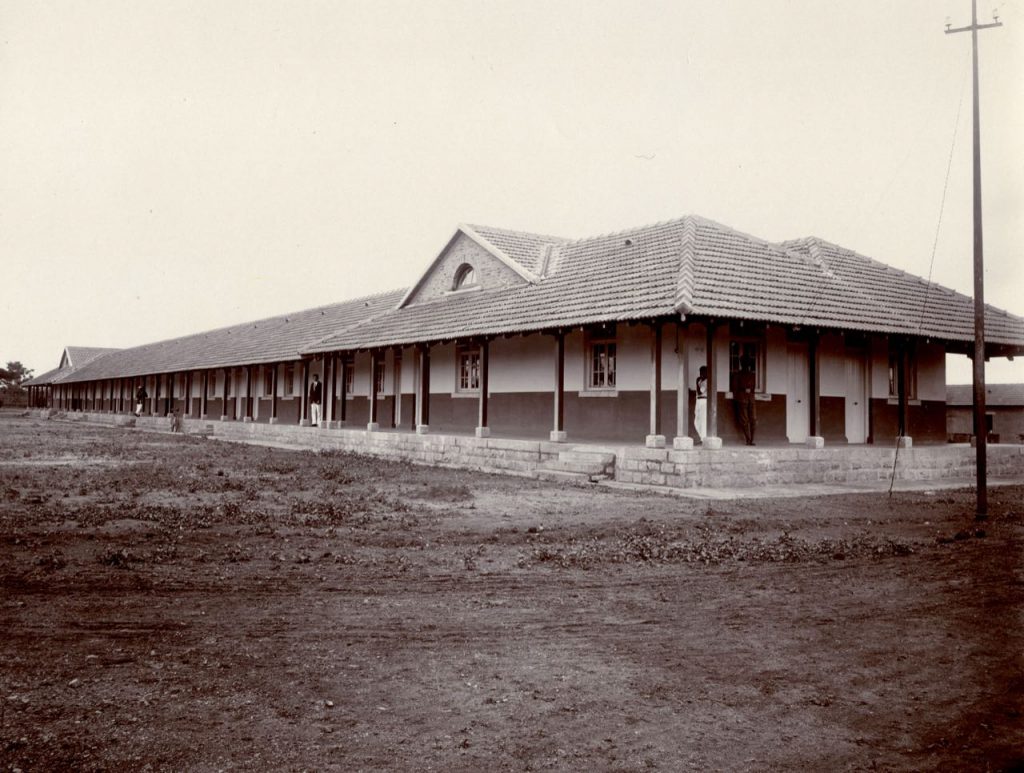 The hostel was meant to house 72 male students, each with their own room, in two blocks with four messes and kitchens. No tuition fees were charged to students, but a small fee was charged for accommodation. A portion of the hostel was ready for occupation by 1911.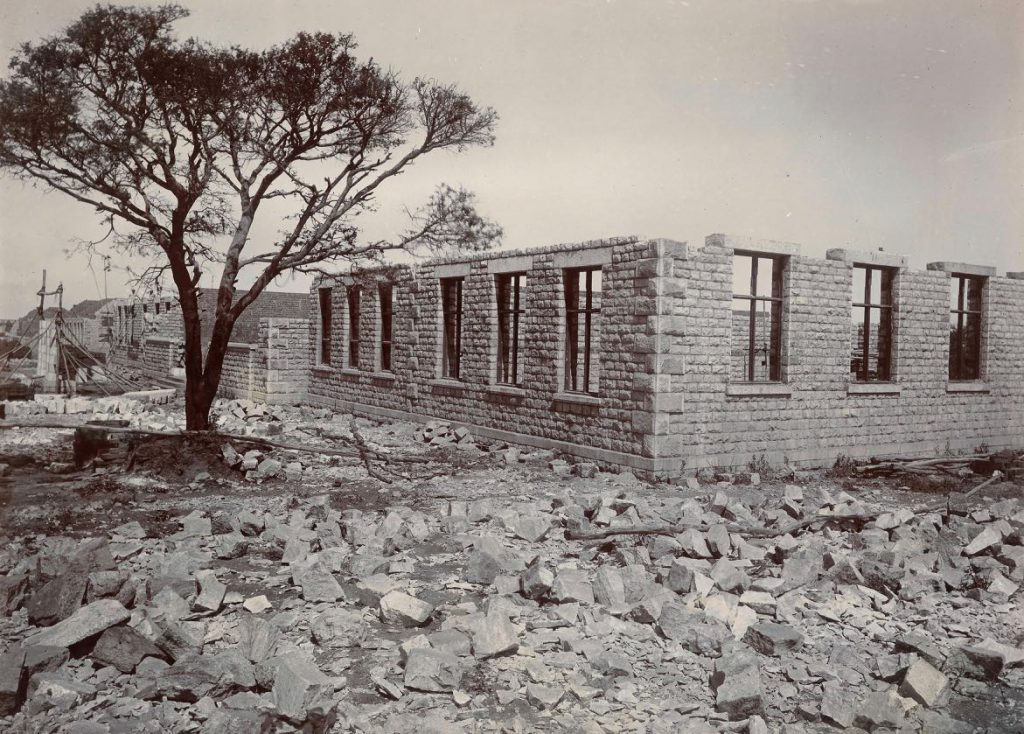 The laboratory for Applied Chemistry being built.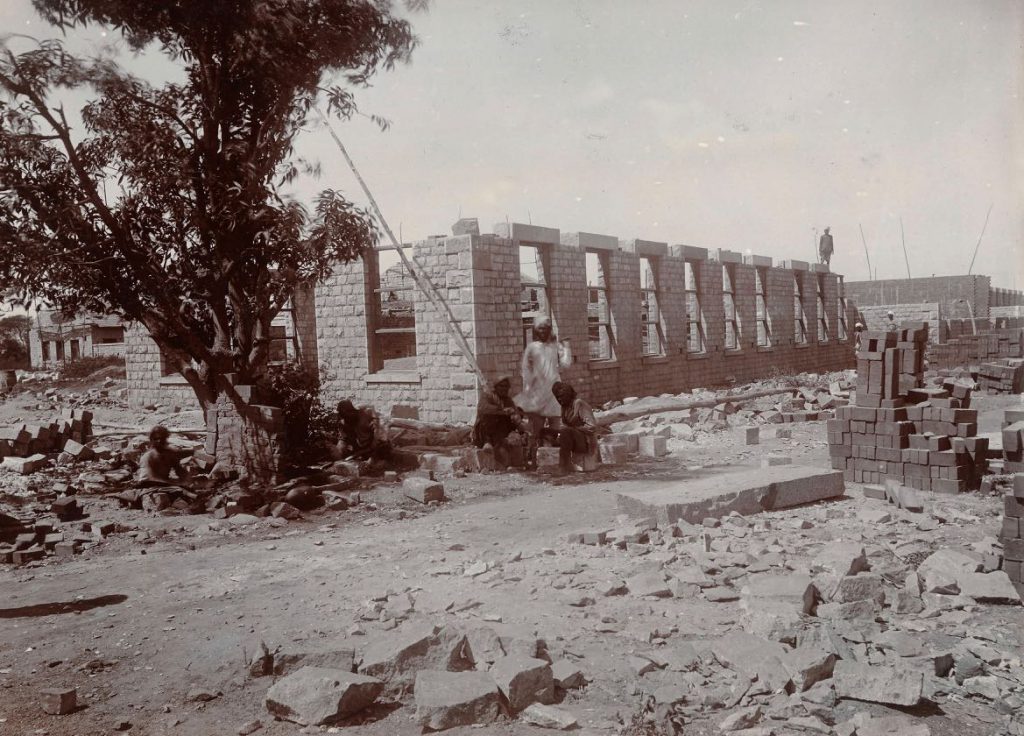 Construction of the Electrical laboratory. Both the Chemistry and Electrical laboratories were opened on 24 July 1911.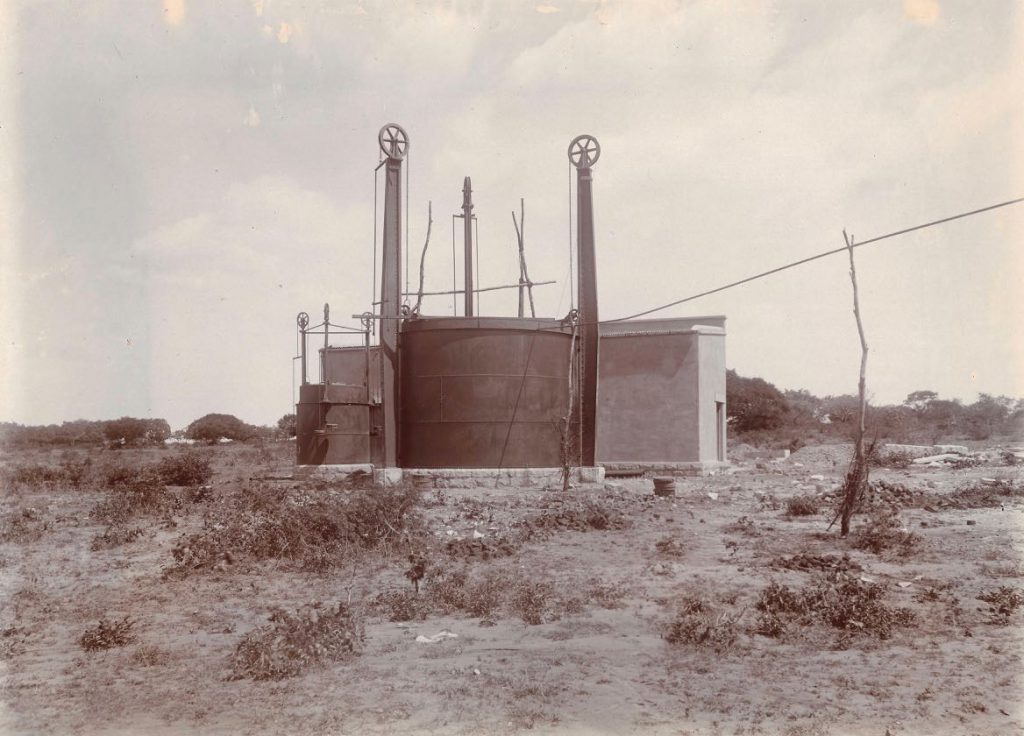 Purchased and set up in 1908, this was a Mansfield oil-gas plant, with two generators and a storage gasometer holding 2,000 cubic feet. The plant was arranged to supply gas but was not connected to the laboratories on campus until a few years later.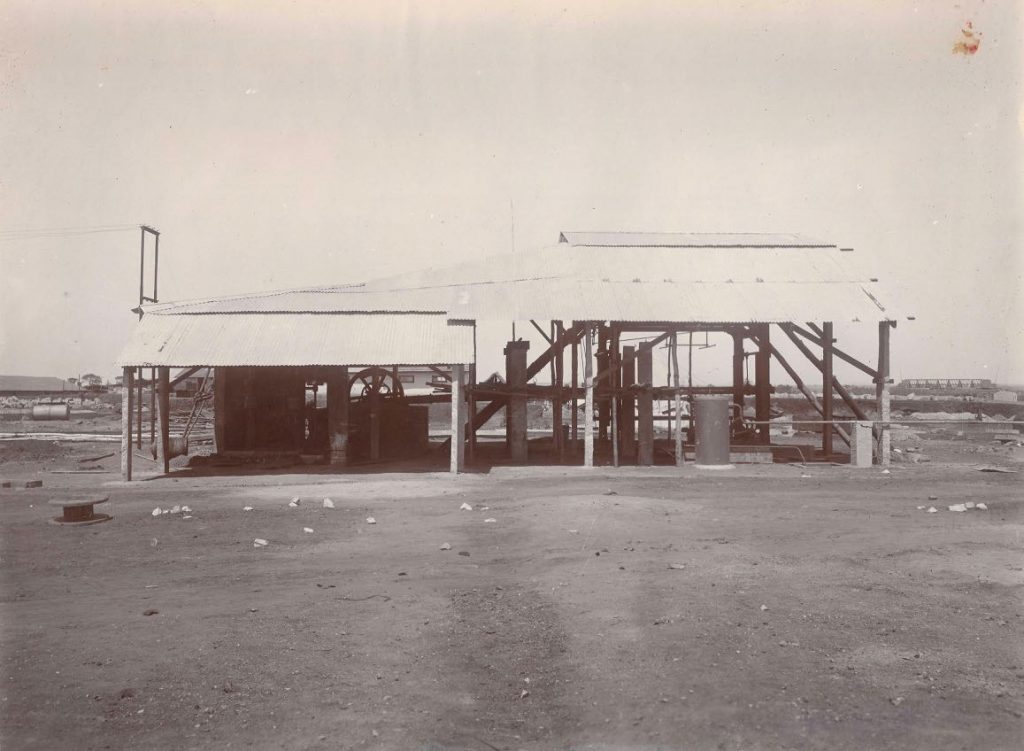 The stone plant on campus at which blocks of stone used to construct the Main Building were shaped.
A September 1909 photo of the workers involved in construction at IISc. A report from June 1910 says: "The contractor has certainly done his best to collect men from the neighbourhood, and has even imported carpenters from the Punjab."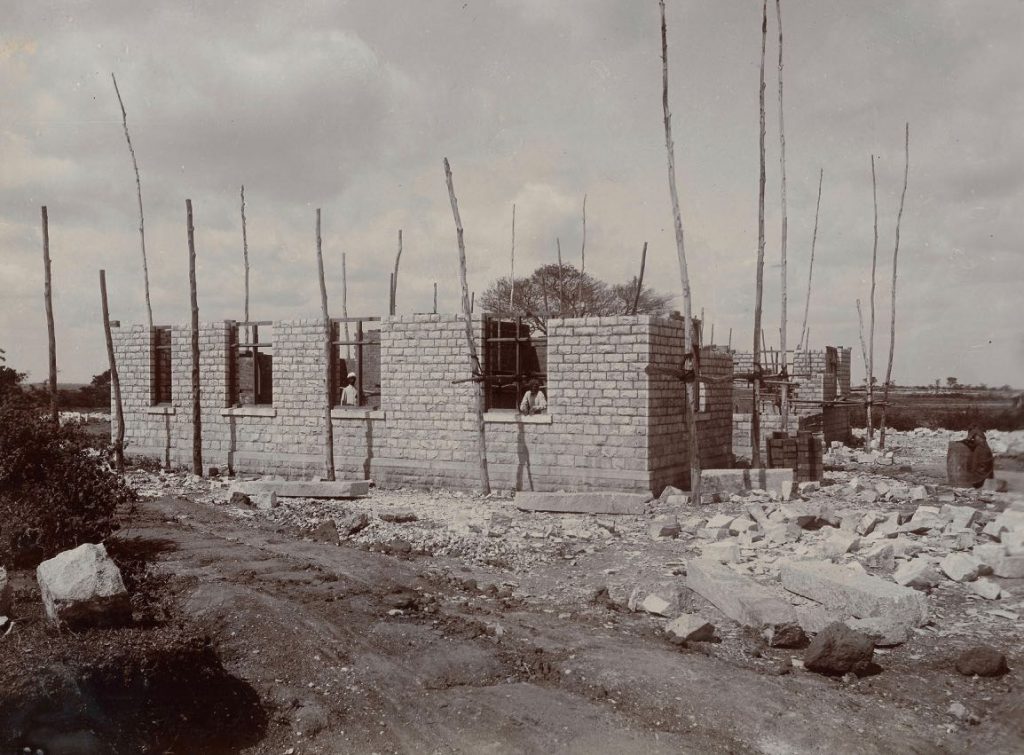 A view of the European "subordinate" quarters under construction. Only a select few Europeans were meant to be allotted bungalows on campus at first: the Director, five professors, four assistant professors, the librarian, and two "subordinates" (the term that appears to have been used at the time for administrative staff). The others to get accommodation on campus were "servants", "sweepers", and "maistries".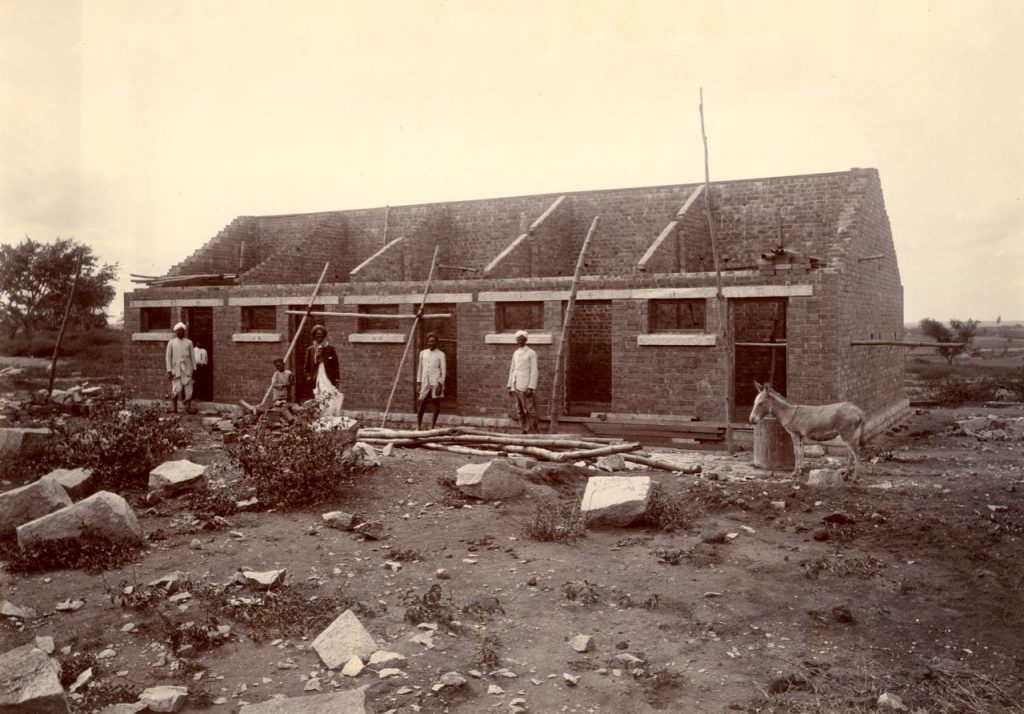 The "Maistries' quarters" being built. Funnily enough, the lists of construction expenditures in the early years mention "hire of bulls", but makes no mention of donkeys.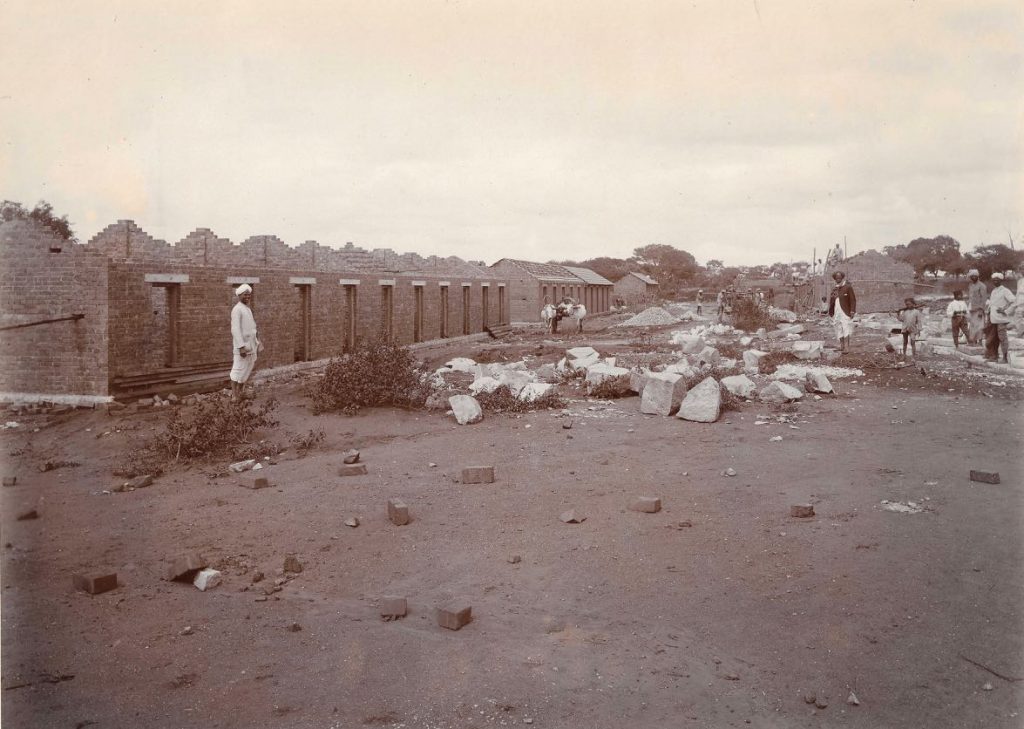 The "Servants' quarters" under construction.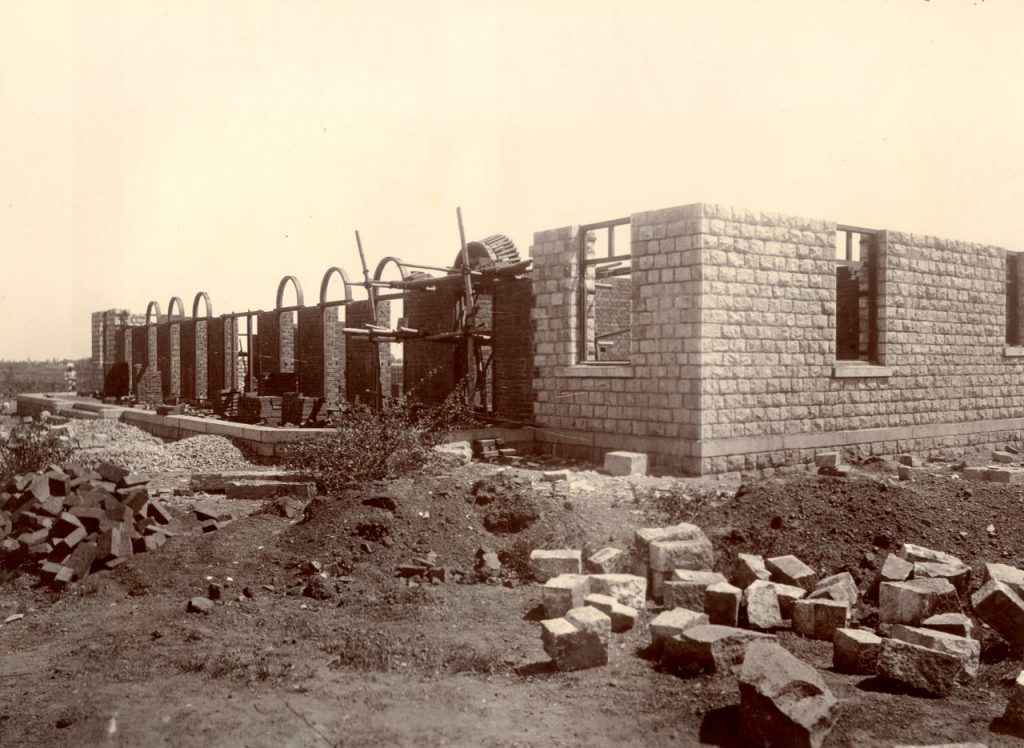 The making of the Director's Bungalow, also known as Bungalow No. 5. Nineteen out of IISc's 20 Directors so far have lived here during their tenure.
For more in this series, click on the links below: