Since its inception, IISc has hosted several distinguished scientists as well as politicians, diplomats and celebrities from around the world. For most of the Institute's existence, it has maintained a 'Visitor's Book', in which signatures and words of encouragement are collected. To mark IISc's 110th anniversary, here is a small selection of signatures from IISc's Archives marking a few interesting visits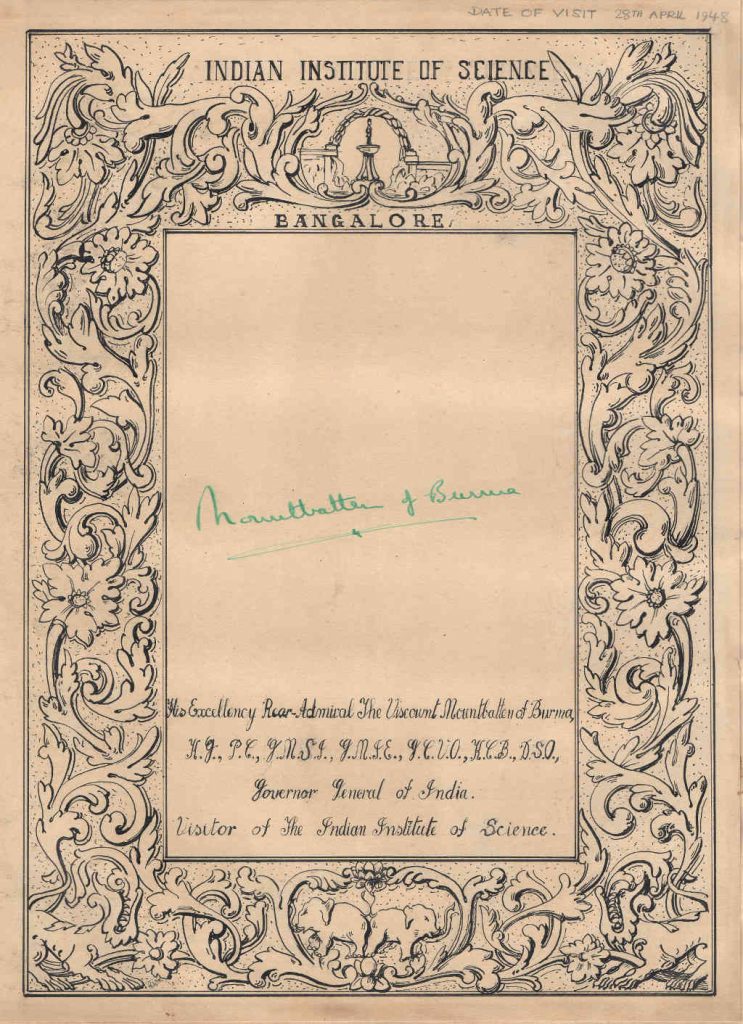 Louis Francis Albert Victor Nicholas Mountbatten, better known as Lord Mountbatten, was the last Viceroy of India. He visited IISc on 28 April 1948, while holding the post of the first Governor-General of India.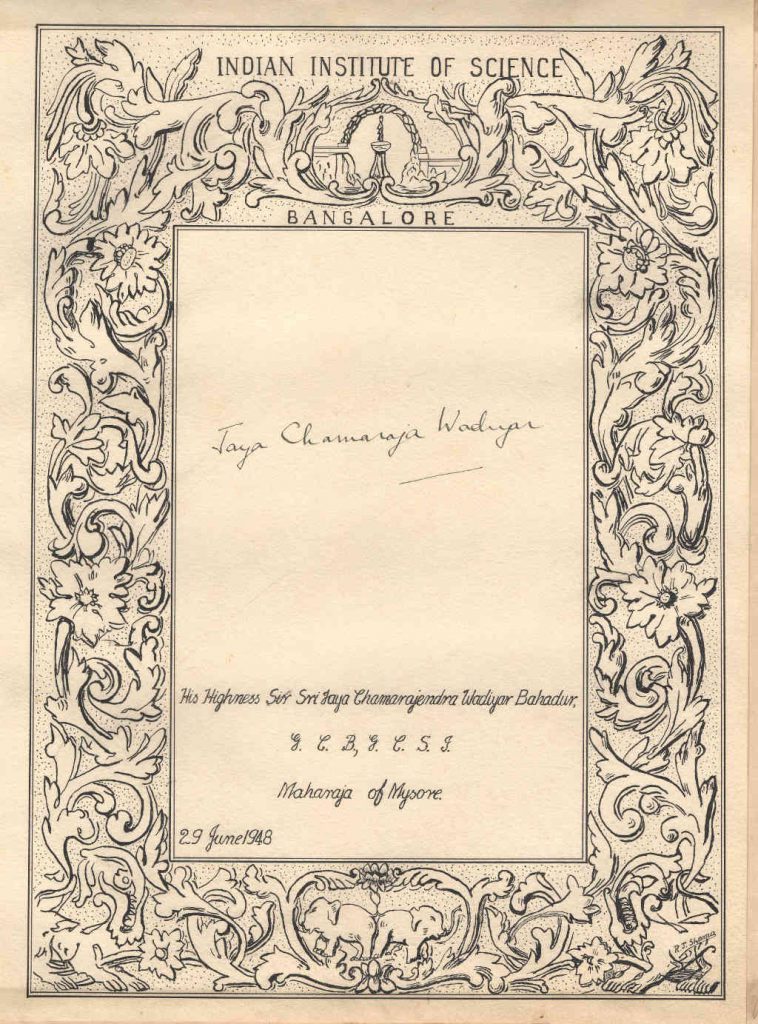 Jayachamaraja Wadiyar, the Maharaja of Mysore, carried on his family's tradition of providing IISc with funds and scholarships for running the Institute and occasionally for its expansion, when needed. The Maharaja visited the Institute on several important occasions, including during its Jubilee celebrations in 1958.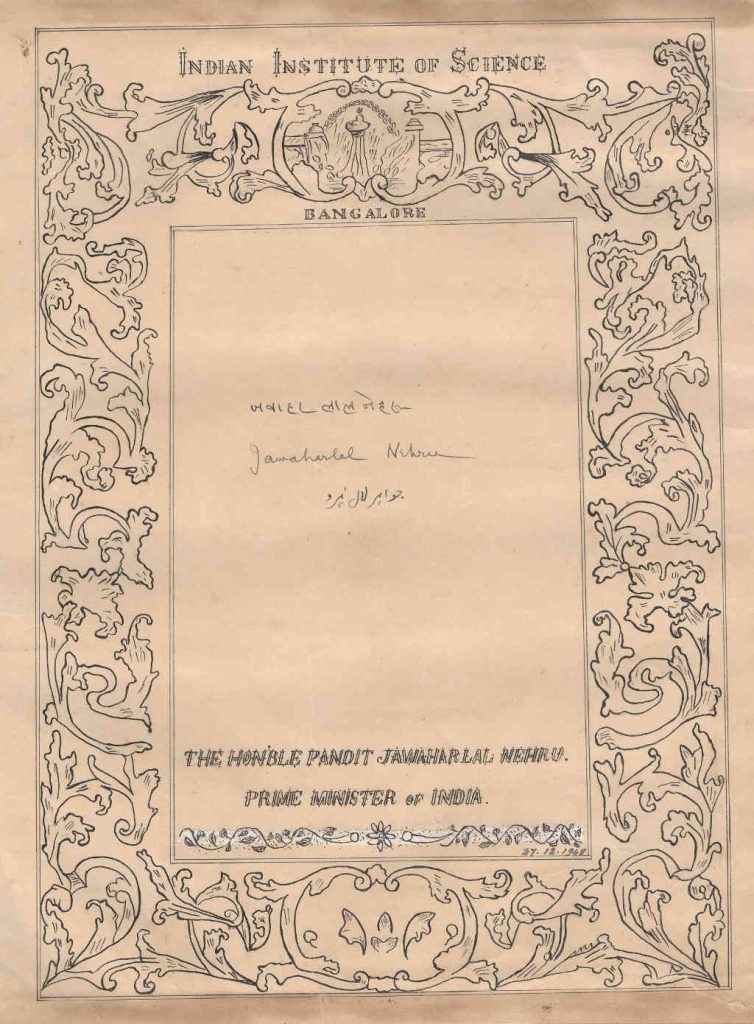 Jawaharlal Nehru, India's first Prime Minister, visited IISc on 27 December 1948. He returned in 1951 when the Indian Science Congress was held in Bangalore.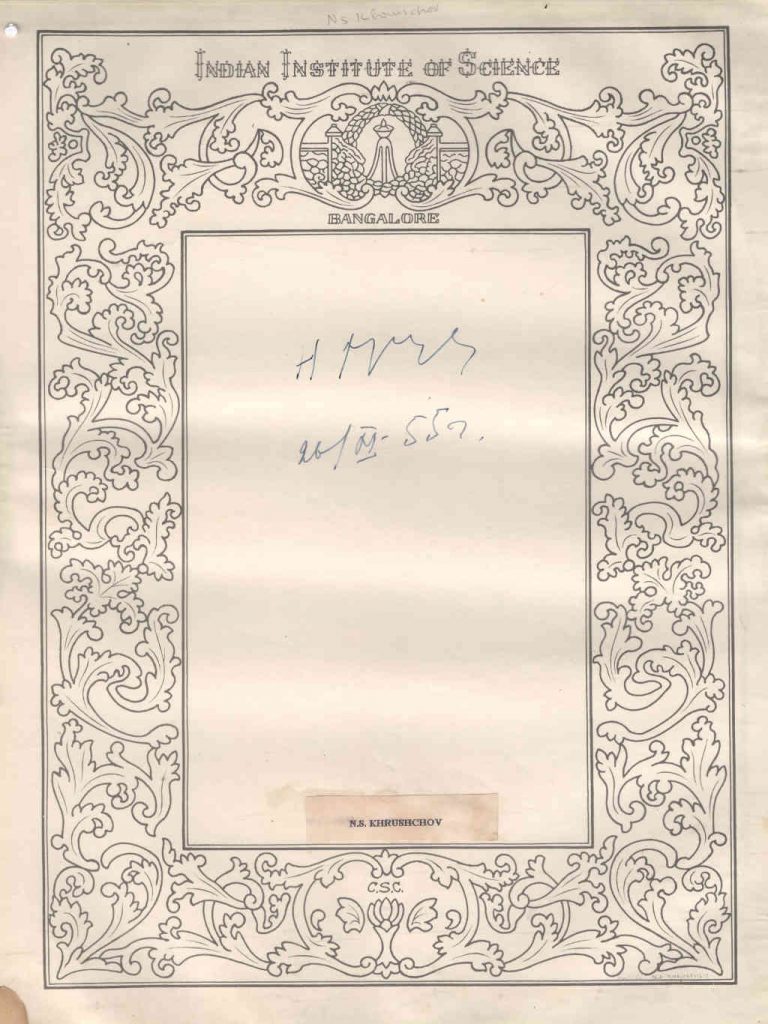 Nikita Khrushchev, Premier of the erstwhile USSR, visited the Institute in 1955 on his first ever trip to India. After independence, India had close ties with the USSR and communist countries, several of whose leaders visited the Institute.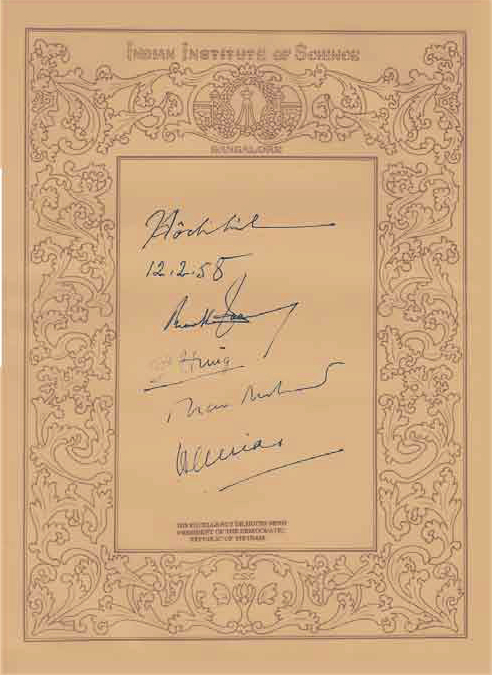 Ho Chi Minh, the Vietnamese communist revolutionary leader, visited IISc on 12 February 1958 when he was President of the Democratic Republic of Vietnam.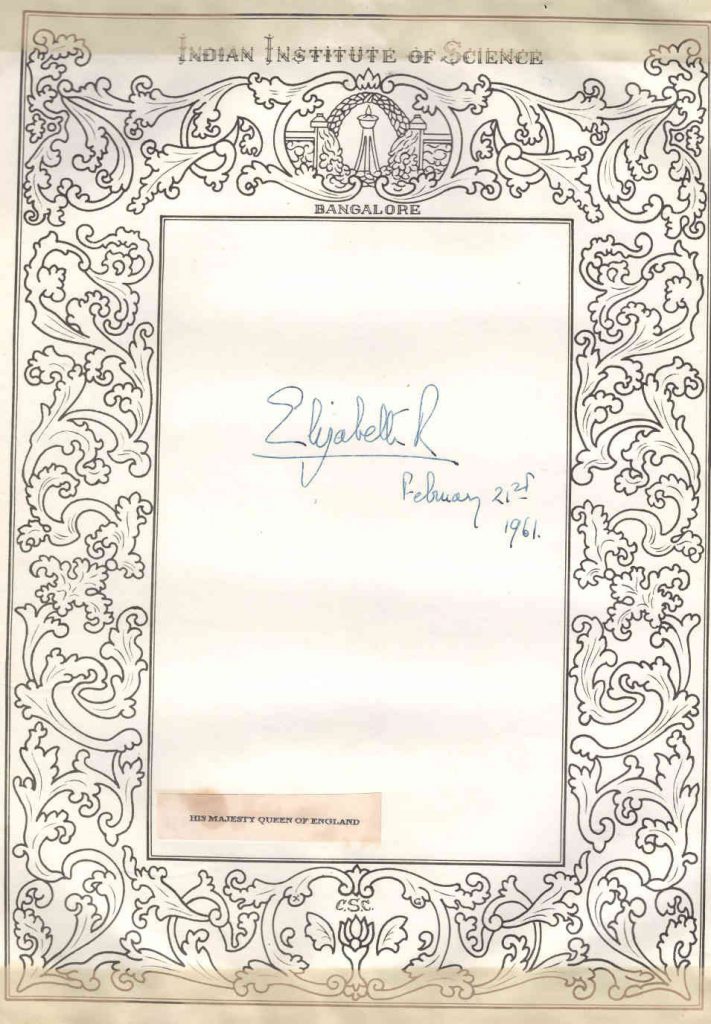 Queen Elizabeth visited IISc on 21 February 1961. The initial 'R' in her signature stands for "Regina", which means queen.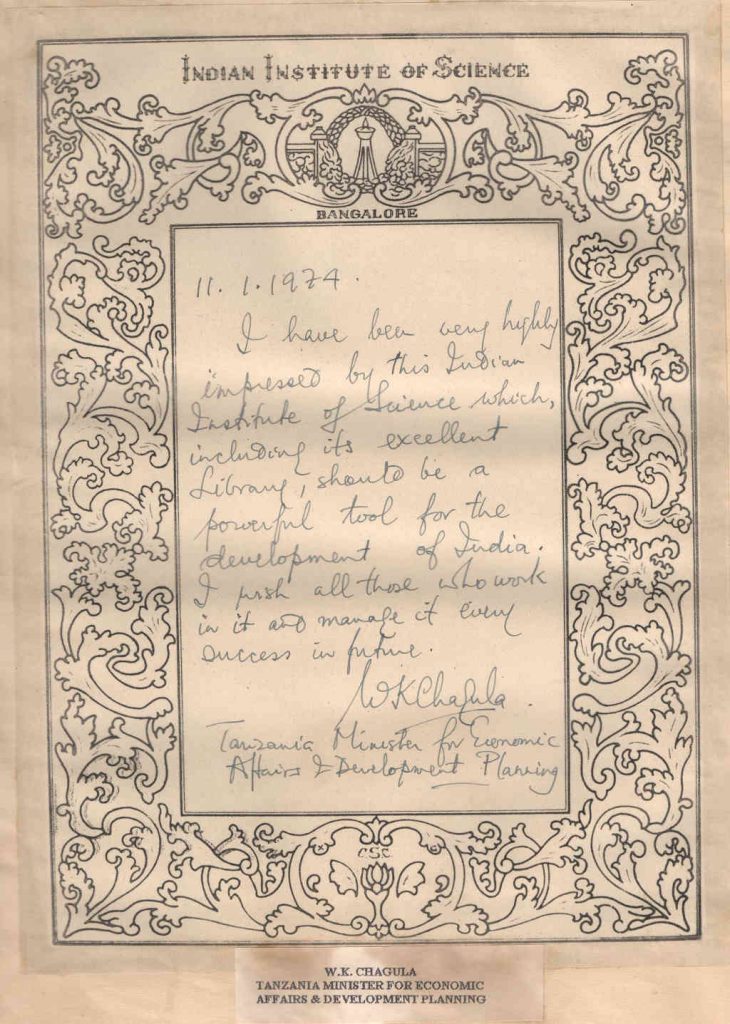 Dr Wilbert Kumalija Chagula, Tanzania's Minister for Economic Affairs and Development Planning, visited IISc on 11 January 1974. Chagula had trained in medical science before becoming an academician, Member of Parliament, a Minister, and eventually, a diplomat.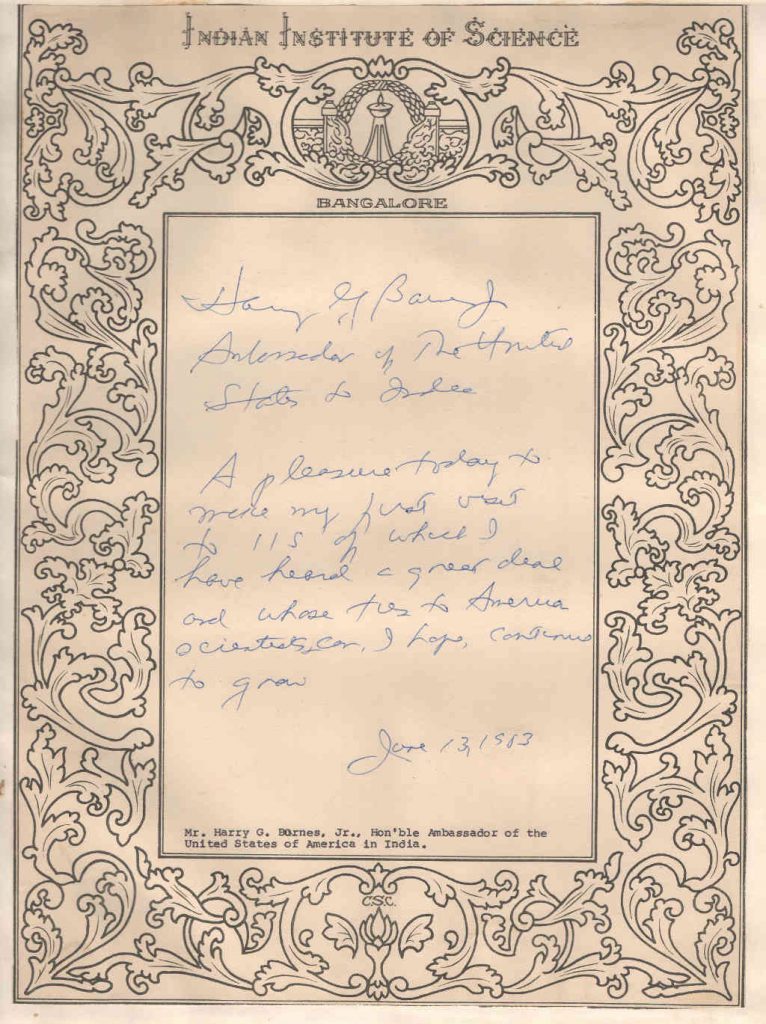 Harry G Barnes Jr was the US Ambassador to India when he visited IISc on 13 June 1983. He is said to have helped end military dictatorship in Chile.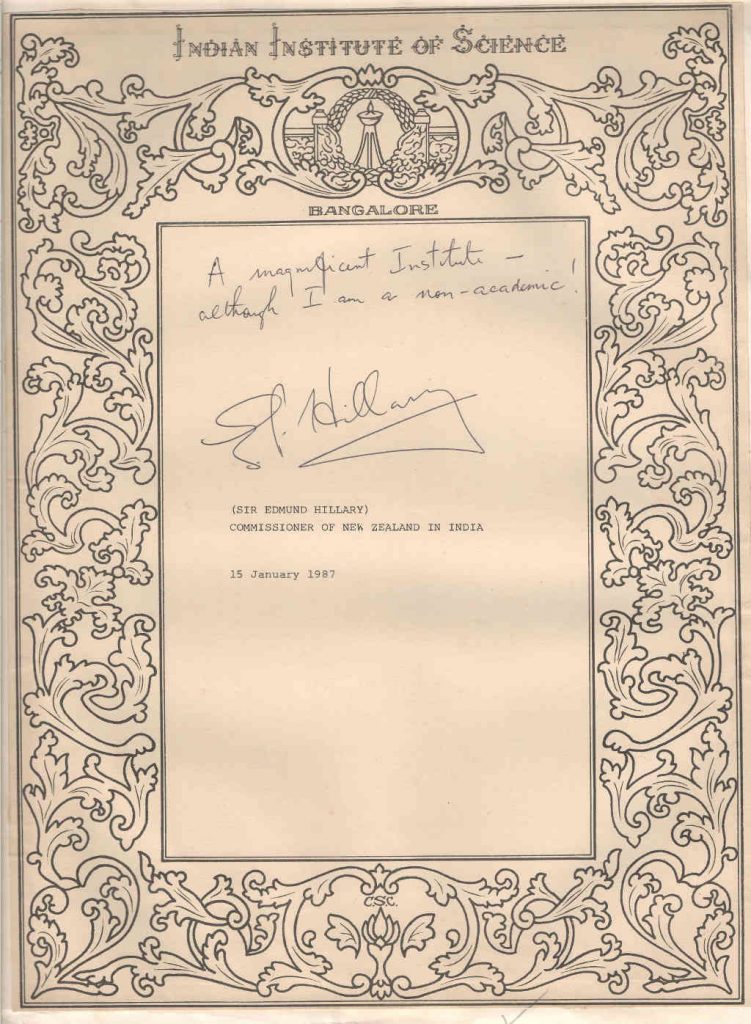 Mountaineer Sir Edmund Hillary, who climbed Everest in 1953 with Tenzing Norgay, served as New Zealand's High Commissioner to India and Bangladesh, as well as Ambassador to Nepal, between 1985 and 1988. He visited IISc on 15 January 1987.
For more in this series, click on the links below: