B Sridhar joined IISc in 1986 soon after he received his Master's degree in Horticulture from the University of Agricultural Sciences (UAS), Bangalore. For 36 years – until he retired in 2022 – he was in charge of the Garden and Nursery Unit at the Institute, and was responsible for maintaining the greenery on campus. He also conceived and oversaw the popular annual flower show – held during Open Day and Founder's Day – in front of the Main Building. Sridhar now keeps himself busy with animal husbandry on his farm in the outskirts of Bangalore.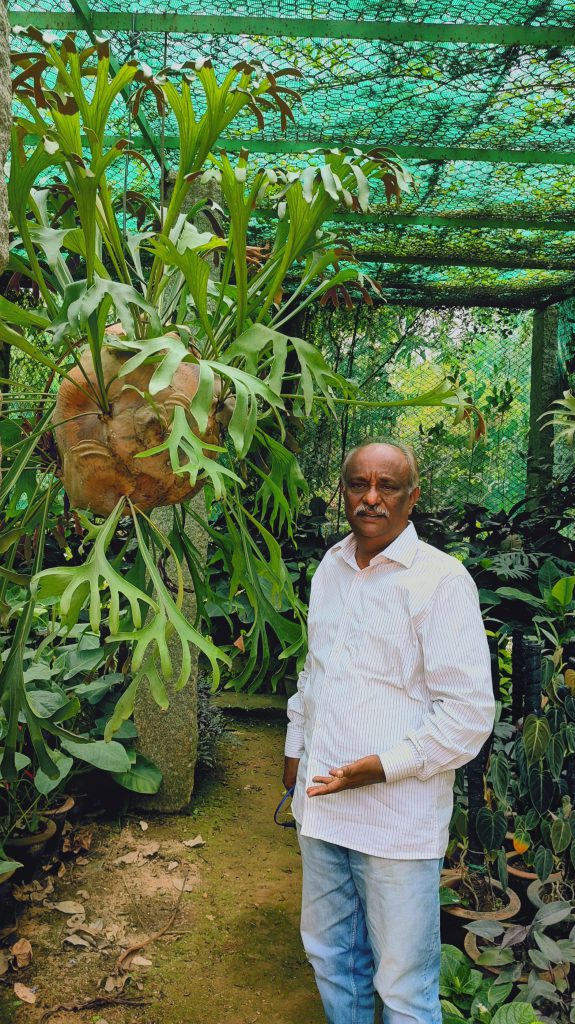 Did you have an inclination towards gardening before joining IISc? What led you to a career in horticulture?
I come from a family in Bangalore that had a large property near Goods Shed Road, Ranasinghpete. Our ancestors were landlords, and our land was situated near the City Railway Station. Unfortunately, the British Government acquired most of our land to construct railway tracks. Consequently, my family relocated to Wilson Garden, which was near Lalbagh. It was during this time that I developed a passion for plants and trees. I used to spend several hours during my holidays and weekends walking, sitting, and reading in Lalbagh, which indirectly motivated me to pursue a degree in horticulture later in life.

Initially, I was keen on studying medical science, but I could not secure a spot due to insufficient marks. I attempted to enroll in a veterinary course and later turned to dairy technology. However, my friends warned me against joining the first batch of dairy technology citing the lack of job opportunities and the uncertainty surrounding the course's recognition. Eventually, I chose to study agriculture, specifically horticulture, which was a more popular and promising course at the time. I completed both my BSc and MSc in Horticulture from UAS, and obtained a state-level rank. I also obtained the 14th rank at the national level.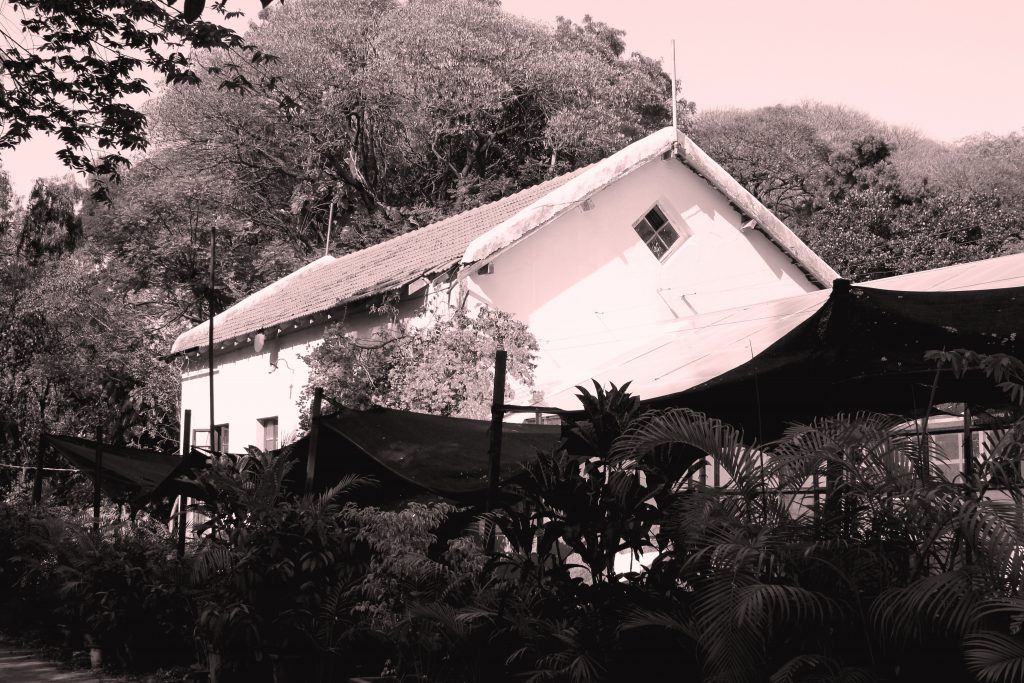 What were your early days at IISc like?
I joined IISc as a Supervisor in 1986. At the time of my joining, Prof CNR Rao was the Director, and I was the only person with the necessary qualifications to manage the Garden and Nursery Unit. I had started my PhD when I joined, but, unfortunately, I was not given permission to finish it.

The Garden and Nursery Unit was there before I joined, but it was a small unit. Initially Mr BS Nirody was the horticulturist and he introduced many flowering trees and creepers like bougainvillea, roses, butter fruit, and so on. Later, Mrs Dhawan [Nalini Dhawan, daughter of Nirody] took a lot of interest, informally, in nursery plants, especially Rex begonia and ferns.
Mr Nirody was followed by Mr Iyengara and then Mr Murthy. Though he was not qualified, Murthy had professional working experience at Pilani [Birla Institute of Technology and Science Pilani]. After Murthy, I was the only one professionally qualified for this position. I remember that Murthy was more like a gardener as he gained his experience through working in various places. I was given various tasks by Murthy, who took me to various places and explained what to do. He had his own style of communicating. But my disposition was different. My approach was a bit more formal and systematic. Though I was just 24 years old, I was in charge of 71 permanent staff who were older than me.

After I took over, I introduced both exotic and native species, and successfully covered the whole campus with trees using a scientific approach right from selection of seeds, to planting and nurturing them. This ensured the establishment of healthy trees with good flowering throughout the year, so that they attracted many insects and birds.
Over the years, the Institute nursery ended up with a large collection of plant species. It also became a plant introduction centre. We generously donated seeds and saplings to many botanical gardens and forest departments in the country.
How did you maintain the greenery on campus?
My responsibility was to ensure greenery on campus. I put into practice many things I had learnt as a student and as a horticulturist at IISc. Throughout my 36 years of service, I never took any time off except for four days for my wedding. I also worked on weekends.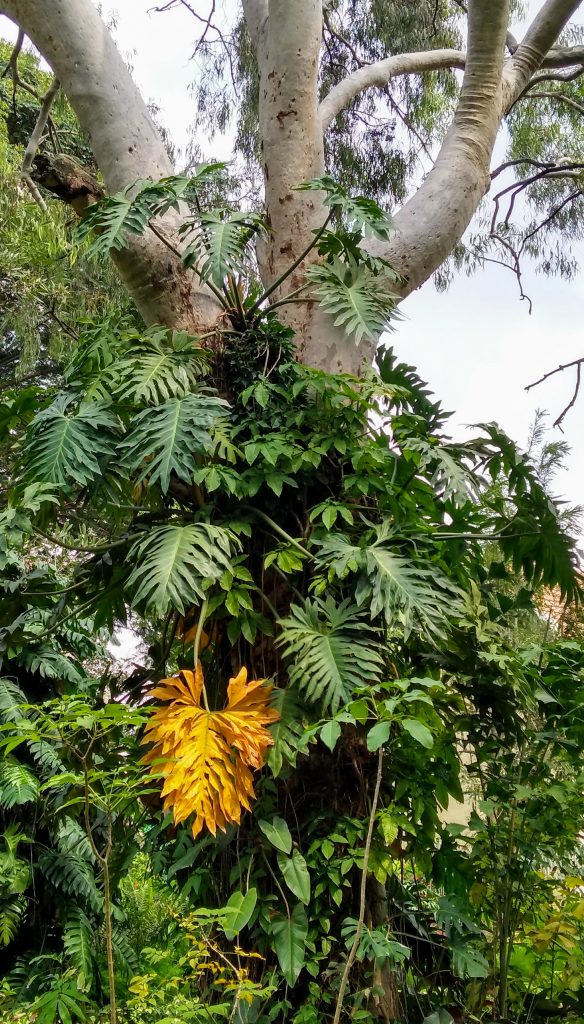 We used to procure fertilisers at a low cost, but their prices increased over time, and people began stealing them. To avoid theft, I decided to make fertilisers myself. I requested a tractor from CCMD [Centre for Campus Management and Development] and got one. It was very old, but we repaired it with the help of existing hands, and it is still in good working condition. We collected dried leaves and converted them into enriched leaf manure using EMC technology and earthworm casting manure. I contacted my friend Dr [HN] Chanakya [former faculty member, Centre for Sustainable Technologies] for help. He guided me on how to convert them into fertiliser. I bought microbial cultures from different places, such as UAS Dharwad, and arranged for cow dung from a milk colony.

Unlike small plants, trees require a strong root system and good soil structure. To improve the soil [quality], we added natural microbes, which helped in the fixation of nitrogen and worked against fungal and bacterial infection; thus, our trees are healthy and in good shape. We maintained flowerpots using this technique and continued using it for years. We stopped buying fertilisers from outside and relied only on organic manure made in-house and using natural methods.

I also constructed a digester without any financial assistance from the Institute. I used materials such as 60 bags of cement that someone donated, and stones collected from different locations to build the tank with the help of a mason I hired.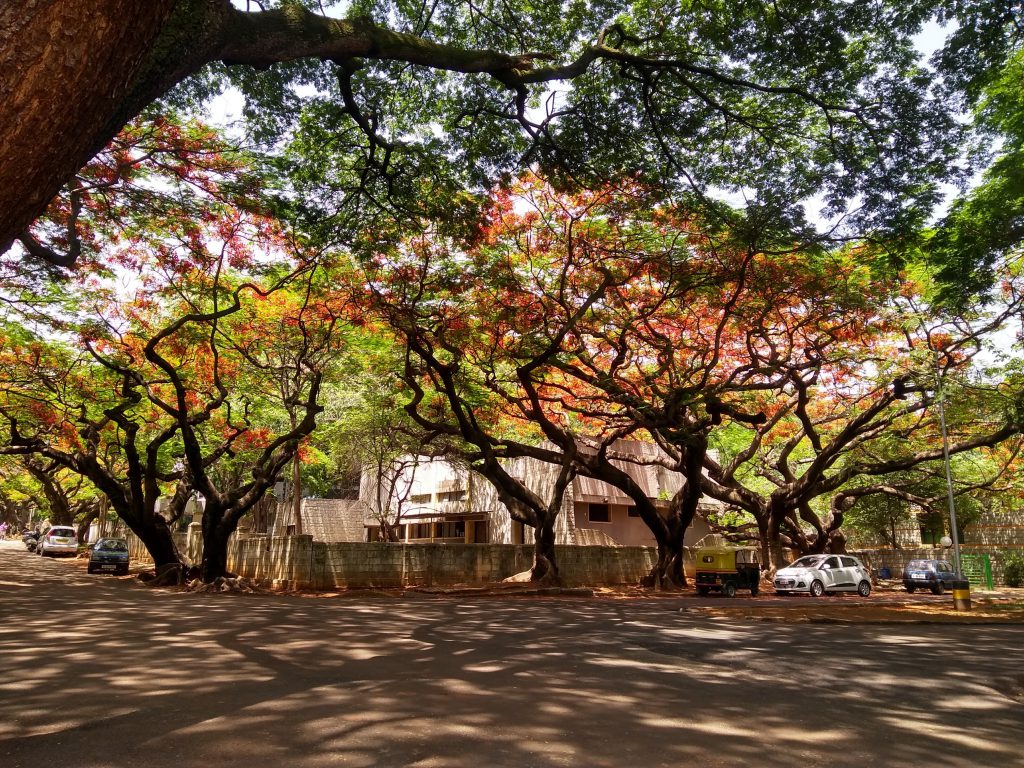 I developed a sprayer that we used to spray all over campus. To enhance its efficacy, I added 10 types of microbes, including nitrogen-fixing bacteria, phosphorus-soluble bacteria, potassium-mobilising bacteria, zinc-soluble and antifungal agents. In particular, during the 1990s, when a fungus attacked the Gulmohar trees, chemical treatment proved ineffective. I then added Trichoderma [soil fungus] and Pseudomonas [soil bacterium] to the slurry and sprayed the trees, even though it was a somewhat costly and smelly process that drew complaints from some people. Nonetheless, I persisted, encouraging my colleagues to spray the tree trunks for two to three hours every day. I was pleasantly surprised to see that the fungus which attacked the trees disappeared and the trees became healthy as a result of this treatment. It is a memory that I will cherish forever.

I planted two types of bamboo near the canals near CAOS [Centre for Atmospheric and Oceanic Sciences] to use them to support small trees and for various other uses.

I must also add that I had good moral support from IISc's Directors in the maintenance of campus trees. They extended all possible infrastructure facilities.

I used to involve myself in every [development] project, right from the selection of site to its design and execution, so that there was minimum damage to trees. We saved many trees by transplanting them or redesigning the plan to save rare species. Thus, the trees are safe and healthy. I don't believe that having more certificates necessarily means greater qualifications; with basic knowledge and a passion for hard work, one can learn anything and excel.
You were also in charge of the annual flower show that we have on our campus during Founder's Day. How did you prepare for it?
The concept of growing flowers in pots and arranging them during Founder's Day was originally my idea. I had previously visited many affluent residences in Sadashivnagar [suburb in IISc's neighbourhood], such as the house of Ramakrishna Hegde [former Chief Minister of Karnataka] or Dr Rajkumar's [noted Kannada actor] house, as well as AVM [film] production houses, where I was given the opportunity to decorate [their gardens] with flowerpots. While doing this, I realised that I could also decorate the Institute where I work. I discussed this with my colleagues, and we decided to honour our founder, JN Tata, in front of his statue during Founder's Day. We started doing this in 1986.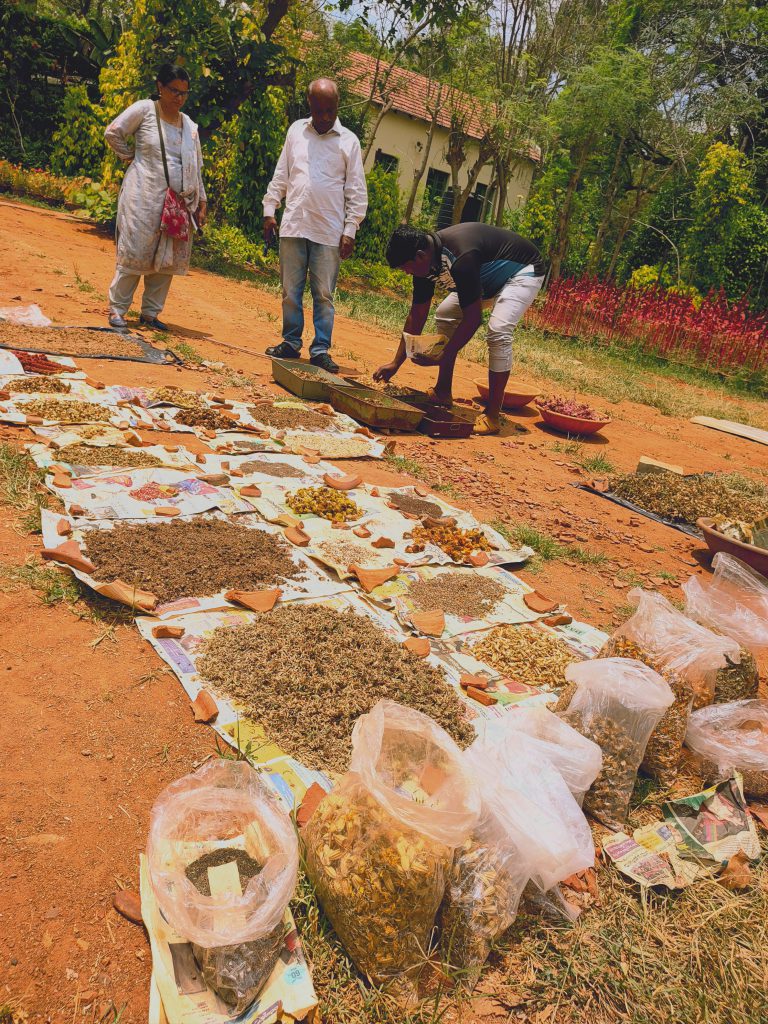 To prepare for the Founder's Day event, we used the best seeds available, which required planning well in advance. We assigned one person to collect and maintain the seeds, another person to nurture them, and a third person to oversee their growth. We had to be aware of when to plant the seeds and how long it would take for them to bloom, which could range from 50 to 190 days. We also had to prepare for unexpected rain in October and November, which could cause fungal diseases. We developed methods so that we could manage the seeds for another 20 years.

We standardised our storage and developed techniques for open-pollinated seeds, which were not available anywhere else in Bangalore. We had trained our team to arrange flowerpots for any event, and we knew how to multiply our crops.
We used our techniques to develop the croton plant, an Indo-American hybrid, which was difficult to obtain. When we contacted the provider for a sample, they were reluctant to give it to us for free, but we eventually purchased one. We used our techniques to multiply it, and within three years, we had a large crop. When the provider learned of our success, they came to visit and asked how we did it, but we kept our techniques a secret.
Initially, my budget was Rs 50,000 to 60,000 and I would get an advance of Rs 3,000. I used this to purchase fertilisers and materials for arrangements. I would change the arrangement of flower pots for each year, and this was noticed by the Tata Group.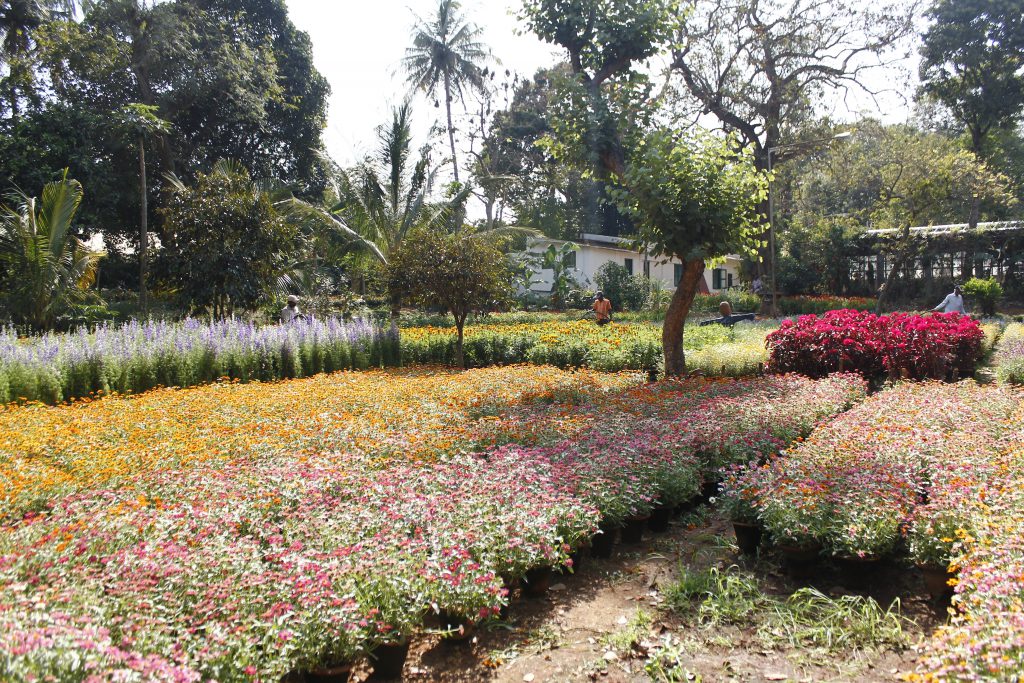 Overall, we can be proud that our team worked diligently to develop high-quality seeds, standardised our techniques, and arranged flower pots for various events with precision and creativity
What should the Institute do to preserve its greenery?
With the rise of new building constructions, a multitude of plants and trees are disappearing. To prevent this loss, we must thoroughly investigate the root systems of trees and prioritise the preservation of large ones, such as the banyan tree, which can live for hundreds of years. Before deciding to cut down mature trees that have grown for many years, we should carefully consider the consequences. Trees cannot speak for themselves.

We have many different species of trees. They require different kinds of approaches to ensure that they are healthy. For example, the Gulmohar trees planted in the area are exotic and not native to the region. The reason for choosing these non-native plants is to enhance beauty and provide a pleasant atmosphere through their attractive blooms and for their ability to cool the surroundings. Additionally, these trees are beneficial for soil fixation. However, they are weak and prone to falling, as seen during incidents of tree falls on cars during electric cabling work. To avoid damage to the roots during such activities, proper coordination with the horticulture office is necessary, and the roots should be treated accordingly.
It is essential to have the appropriate training and supervision to take care of these trees. Also, as trees age, various changes can occur, including in their leaves and root systems. So, we need to take all this into account to ensure that they remain healthy.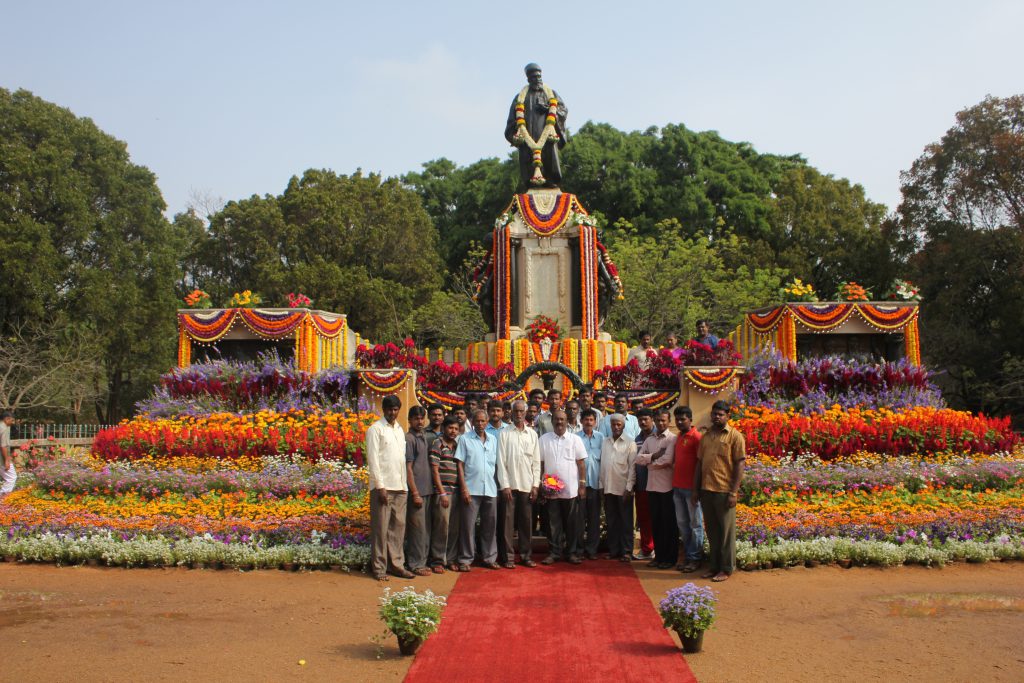 What keeps you busy these days?
After dedicating 36 years to my profession, I was mentally prepared for a change in my life. As of 31 July 2022, I retired from my position at IISc and decided to pursue my interests in developing cattle feed for cows. I noticed that milk production in our country is much lower than that of western countries, and people in villages often depend on earnings from milk. Therefore, it's essential to increase the quantity and quality of milk production.

During my time at the Institute, I observed that cattle were not getting enough food. I sought advice from faculty members in related areas to improve my knowledge in developing this business. Through campus interaction, I met with Prof RM Medhamurthy from MRDG [Molecular Reproduction, Development and Genetics], and we discussed ways to improve breeding and milk production. He explained that our country is lagging by 100 years in this field. Initially, I purchased a few cows, but I had to sell them since I could not manage them. I realised that it requires a lot of training to take care of these animals, and one must physically spend time with them daily. Prof Medhamurthy had told me that I would need to dedicate myself completely to learning about the field. So, following his advice, I decided to dedicate myself to this service after my retirement.

Currently, I do animal husbandry on six acres of land in Lakkenahalli near Kunigal [about 35 km from Bangalore]. I travel to my farmhouse every day to tend to the animals. For the past 20 years, I have also been growing nut crops on my farm.
With input from Malavika P Pillai and Narmada Khare
Kavitha Harish is Personal Assistant to the Assistant Registrar (HR, Council)