Experiencing the outdoors with the Nature Club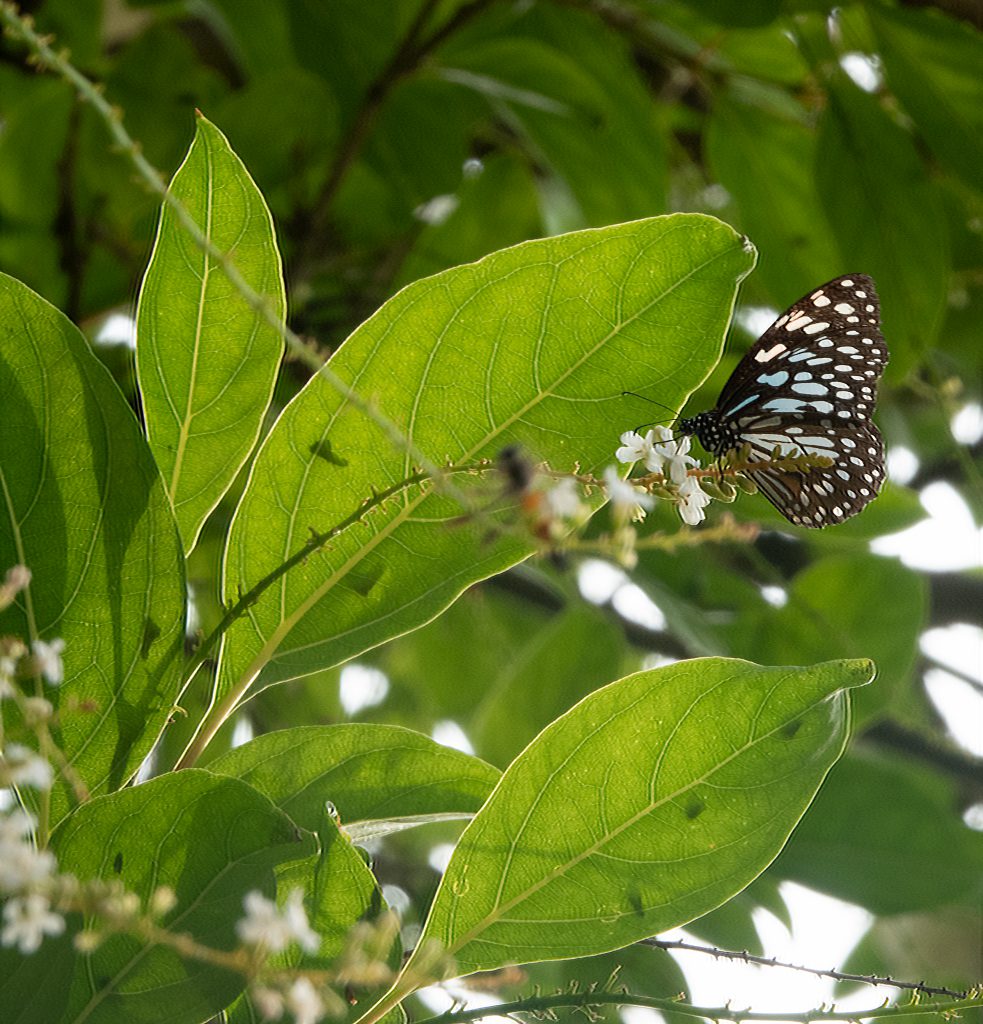 On a surprisingly pleasant Sunday morning in mid-April, a carpet of bright yellow copperpod flowers greets visitors at the parking lot near the main entrance of IISc. Among them are participants of the "Butterfly Walk", organised by the Nature Club of the Institute. They make their way to the gates of IISc's plant nursery, the pre-decided meeting venue. Soon, Chandra Sekar Bandi, who would lead the walk, scurries towards the participants and introduces himself as "Chandu".
Chandu is an IT professional with Hewlett Packard R&D but moonlights as a naturalist on weekends. His name was recommended to Sagarika Jaiswal, the Co-Convenor of the Nature Club, by Shubha Bhat, a birdwatcher who lives on the IISc campus.
Chandu's journey as a naturalist began in 2008, when he attended a training programme conducted by S Karthikeyan of the Jungle Lodges and Resorts. "I can proudly say my life can be divided into two parts: the one before the programme [Naturalist Training Programme] and one after the programme. It allowed me to appreciate and understand nature as well as spend time watching and questioning things around. It opened a different world to me," he says.
Chandu soon became a regular at the Sunday jaunts of the Bangalore Birdwatchers Club. Not long after, he started leading nature walks himself. "I found immense joy in sharing knowledge and making people, especially children, interested in nature. Slowly, my interests expanded [from birds] to butterflies, then trees and then other insects."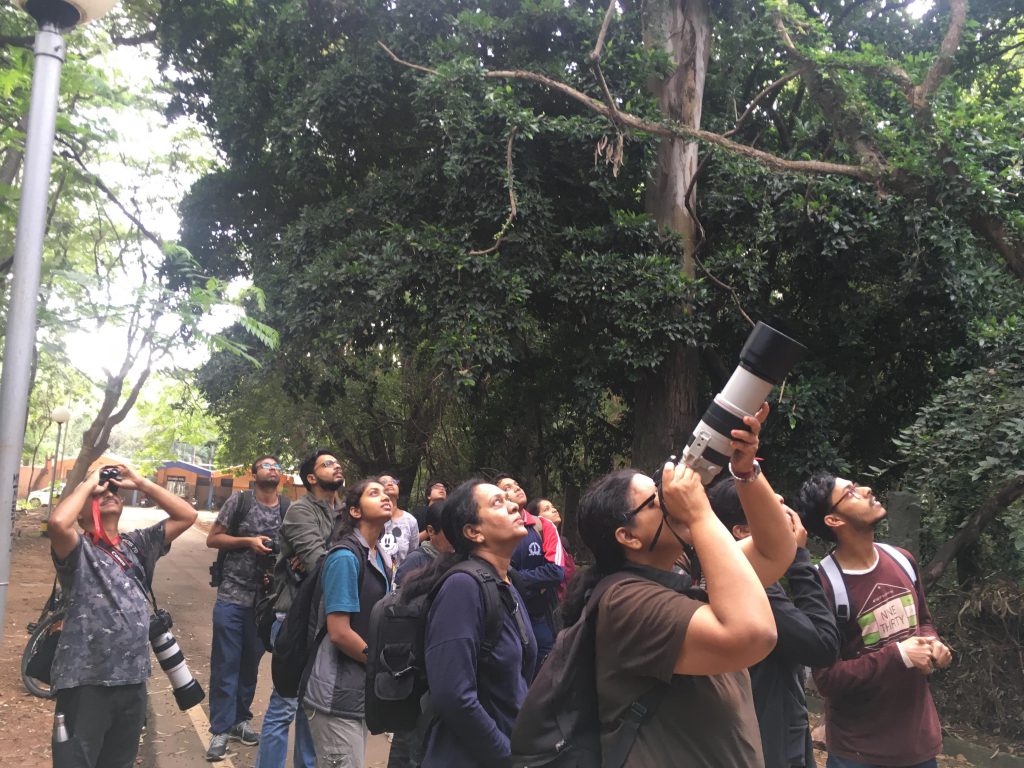 Though he claims that it is hard for him to pick favourites, Chandu seems to have a special fondness for butterflies. When pressed, he explains why he is partial to them: "Butterflies help connect people to nature since they are all around and catch one's attention with their beauty and charm. Secondly, knowing about butterflies will help us explore and learn about trees. Besides, one doesn't need to travel long distances to see them as they can be found right in our backyards."
Since the gates of the nursery are yet to open, the small but enthusiastic band of nature enthusiasts leisurely ambles towards the staff quarters. Along the way, Chandu flips over stones and points to the barks of trees, revealing curious-looking critters that would have easily escaped the attention of an untrained eye. A few stray butterflies are also spotted in the undergrowth, but most of them still seem asleep in their shelters beneath the leaves of their cherished trees and shrubs.
As the walk continues, Chandu intersperses insights about the plants, animals, and even fungi the group encounters with engaging accounts of the natural history of the main attraction of the show – butterflies: how many species exist, what makes them different from moths, how the lives of these insects and plants are intricately connected, why some of them undertake arduous annual migrations, how their mouthparts have been modified for sucking nectar, what dramatic developmental transformations they undergo as they metamorphose into adults, and why they frequently engage in the ritual of congregating in moist soils.
"Besides, one doesn't need to travel long distances to see them [butterflies] as they can be found right in our backyards"

The discussion serves as an appetiser for the visual spectacle that follows at the first butterfly hotspot: a fiddlewood tree. Standing tall in one of the many gardens of the staff houses, its numerous inflorescences carry several milky white flowers that emit a pleasant odour. The overnight dew on the wings of the resting butterflies has evaporated by now. And the hungry insects make a beeline for an elaborate breakfast buffet in the neighbourhood. Clearly, the most sought after item on the menu is the nectar served up by the fiddlewood flowers.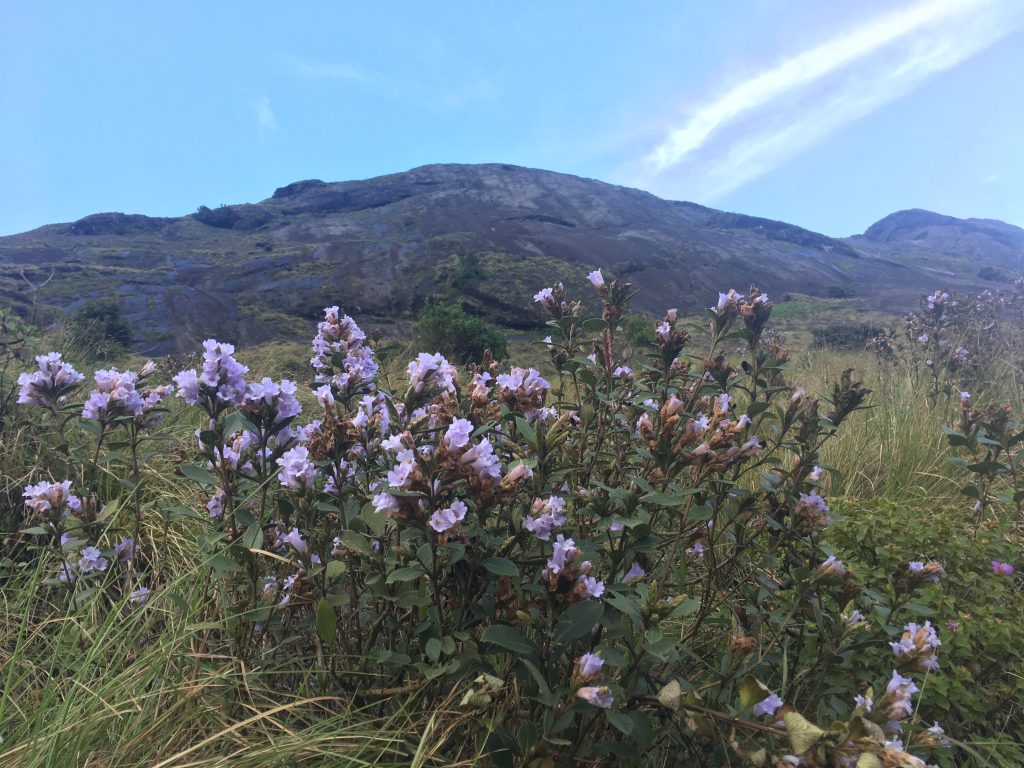 The butterflies, decked up in their Sunday best, come in an array of colours – white, yellow, blue, black, grey, brown – and some have intricate patterns to boot. They fly from one fiddlewood inflorescence to another, almost as if they are taste testing nectar before choosing the best vintage. The tableau elicits "oohs" and "aahs" from the butterfly watchers, some of whom have now pulled out their binoculars and cameras. Those in the know excitedly whisper the names of butterflies for the benefit of the novices in the group: "Common Crow!", "Blue Tiger!", "Common Banded Awl!", "Red Pierrot!", "Jezebel!", "Small Branded Swift!". But after a few minutes it is time to bid a reluctant goodbye to the fiddlewood tree and its visitors.

The next stop is a Pala indigo tree. "Wrightia tinctoria [the scientific name of the Pala indigo] is the tree whose wood is used to make the famous Channapatna toys. And because it is a native tree, it attracts a lot of butterflies," announces Chandu to whet the appetite of the group, as the small procession marches towards the new Chemical Sciences building.

Revitalising the club
Nature walks, like the one led by Chandu, are conducted somewhat regularly by the club. But for much of its existence – it was started in the late 1980s – it was more of a hiking club, according to Kiran Ghadge. Kiran became its Convenor in 2014, the year he joined IISc as a PhD student at the Centre for Product Design and Management.

"When I joined in 2014, the club had become a bit dormant. There was not much activity." Under Kiran's stewardship, the club continued to focus on trekking but with a renewed sense of vigour.

Back then, Kiran was new to Bangalore. "So I started doing treks with some clubs outside IISc. And I learnt about the trekking destinations close to the city." The first hike that he organised as part of the Nature Club was to Shivagange, a mountain peak northwest of Bangalore near the city of Tumkur. Gradually, he and other members started visiting more places, mostly in the vicinity of Bangalore. And occasionally they would do a camping trip. "We have camped in places like Mullayyanagiri [Karnataka's highest peak in Chikkamagaluru district]."

The club also organised longer trips – with a duration of 10 to 15 days – in the Himalayas with the help of Sanjay Raut, a librarian in IISc who has been associated with the club since its inception until 2017, the year that he retired from the Institute. "And thanks to Mr Raut, we also did some adventure events – water sports at Vani Vilasa Sagara near Chitradurga, rock climbing near Ramanagara, and some others," adds Kiran.
Kiran says that perhaps his most memorable trekking experience was seeing the Neelakurunji. To catch a glimpse of these purple-blue flowers that bloom once in 12 years in the Shola forests of the Western Ghats, the club organised two trips in 2018 – one to Kodaikanal and the other to Munnar. "We were lucky that we got to see them."
Under Kiran's stewardship, the club continued to focus on trekking but with a renewed sense of vigour

Once the club had firmly re-established itself, Kiran began to look for successors who could continue its activities and also take it forward. However, finding students with the right fit to take charge of the club's activities was not easy. A couple of them were appointed, but because they moved on from IISc, Kiran had to reprise his old role again. But he got lucky three years ago. "In 2019, we sent out a broadcast mail. Surprisingly, compared to earlier years, more people applied." Kiran decided to make the applicants help organise a small weekend trek. "One of them was Ambarish Mallick, an undergraduate student majoring in Biology. I gave him some tasks related to organisation. He did well and he was appointed as the Convenor. I'm happy with the choice," he recalls.
Campus walks
Ambarish was soon joined by Sagarika, a PhD student from the Centre of Neuroscience, as a Co-convenor. "When I joined IISc, I was looking for other birding enthusiasts," she says. Through a friend of hers in Delhi, she got in touch with Deepa Mohan, a well-known member of the birding community in Bangalore. "They organise birding events in different parts of the city on Sundays. I went with their group to Turahalli Forest [just outside Bangalore] and that was a lot of fun."
Sagarika then approached Kiran asking if the Nature Club could also organise similar birding trips or nature walks on campus. "It was my way of finding out if there are people on campus with similar interests." She organised the first walk in IISc with the help of Deepa. "That's how I met Ambarish. He has a vast knowledge about insects. I also met Shubha Bhat then."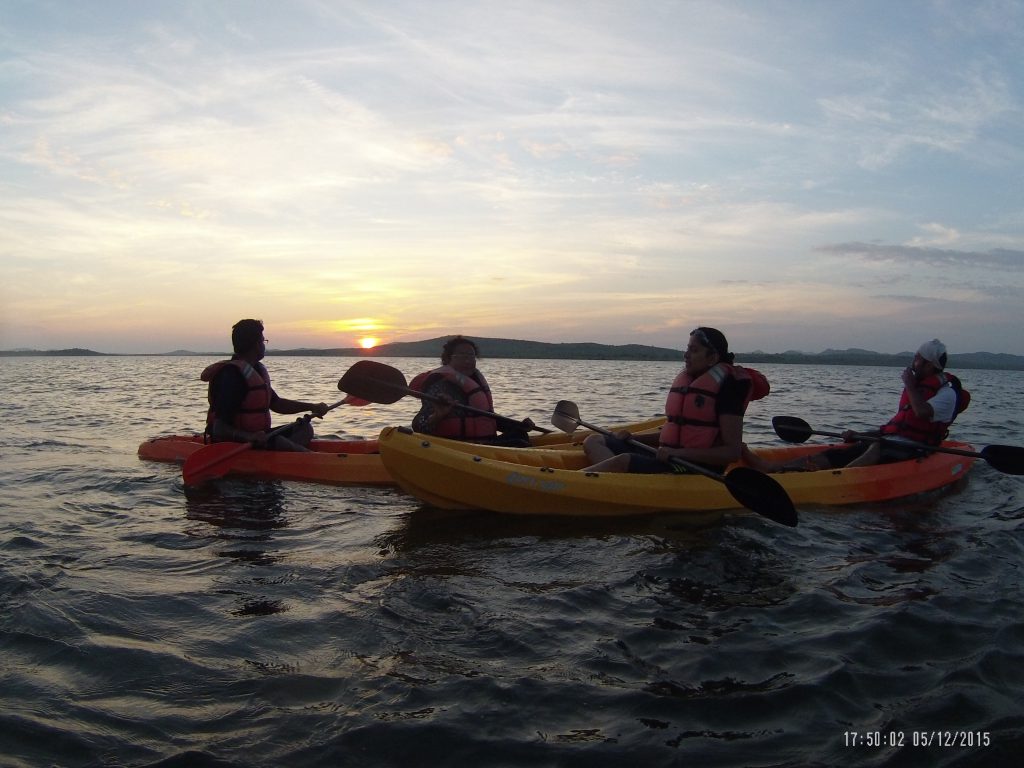 The next event that Sagarika organised was a three-day bird count in IISc's campus. "That went very well. After a few months, Kiran asked me if I could become a Co-convenor along with Ambarish." Sagarika readily agreed. Since then, she and Ambarish have facilitated several nature walks for members of the IISc community, including alumni. "We have students, young kids and even elderly people joining us at these nature walks."

"We have students, young kids and even elderly people joining us at these nature walks"

These nature walks owe their success in large part to the sheer diversity of the flora and fauna of IISc's campus. "I have visited several college and university campuses across India," says Ambarish. He feels that most campuses try to incorporate nature into their buildings by creating patches of greenery. But the IISc campus, he says, gives one a sense that buildings are nestled in nature, making it an oasis of urban wilderness in the midst of the sprawling metropolis.

The biologist and natural historian, Edward O Wilson, argued that humans are biologically predisposed to seek connections with nature. He coined the word biophilia, meaning "love of life", to describe the human urge to connect with other life forms. The Nature Club is providing members of the IISc community with an opportunity to express and nurture their own biophilia.