IISc has made significant contributions to the development of Tejas, India's Light Combat Aircraft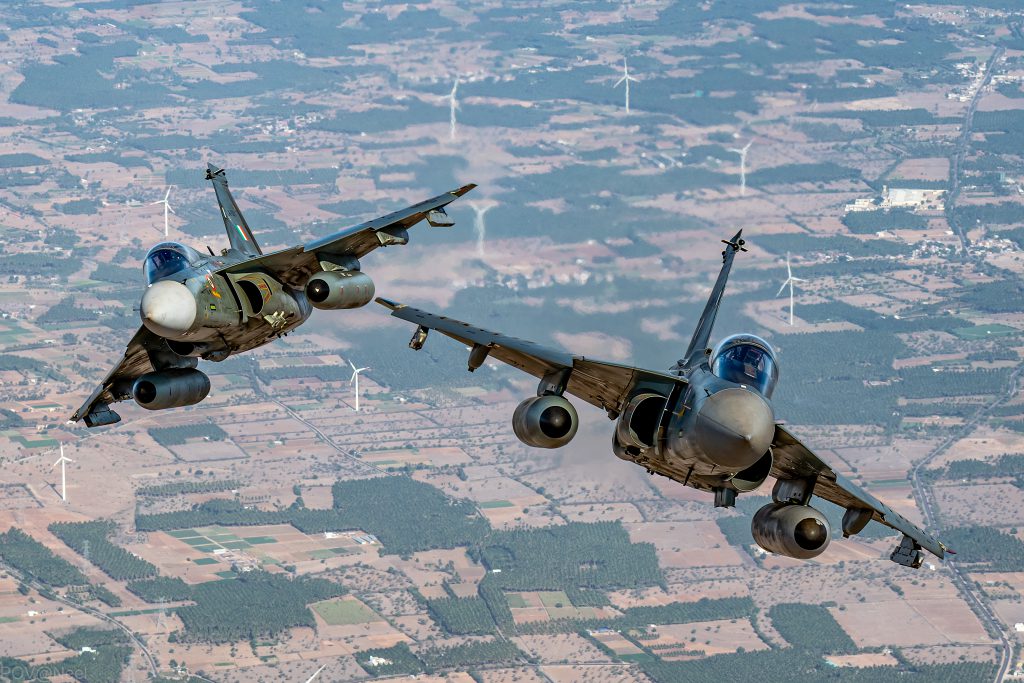 In July 1940, during the early stages of World War II, the skies over Europe rumbled as the Luftwaffe, Nazi Germany's air force, launched a massive attack on Britain's Royal Army and Royal Navy. For months, the two sides battled fiercely until the British finally emerged victorious in what became known as the Battle of Britain. It marked a turning point in military aviation history, as it was the first major battle to showcase the power of fighter planes. As World War II continued, air superiority became crucial in many more battles. When the conflict finally ended in 1945, nations worldwide realised that the future of their defence would depend on fighter jets.
India, which became independent in 1947, was no exception, but unlike many other countries, it had a long way to go. Its military aviation journey began in 1953, when Hindustan Aeronautics Limited (HAL) designed and built the HT-2, a military trainer (currently on display at IISc). The HAL team was led by VM Ghatage, who had earlier served as the head of the newly established Department of Aeronautical Engineering, later renamed Aerospace Engineering (AE), at IISc. But India's first fighter bomber – HF-24 Marut – was built only in the 1960s. This too was made by HAL, in collaboration with Kurt Tank, a German aeronautical engineer.
Origin of the LCA
In the 1971 war against Pakistan, the Indian Air Force (IAF) relied heavily on imported jets like the Hawker Hunter – also displayed at IISc – MiG 21, and Canberra, besides the Marut. The war had an important lesson for India's military aviation: It needed to up its game. In the years that followed, however, attempts to upgrade the Marut failed because the West was unwilling to sell India a more powerful turbojet engine, says Duvvuri Subrahmanyam, Assistant Professor at AE. A plan to build a new aircraft called HF-25 did not take off either "because the Indian Government at that time was keen to procure the Jaguar aircraft (which it did in 1978)," he adds. One of those closely involved in both these still-born projects was Roddam Narasimha, who was then a Professor at AE.
"To emphasise the concept I called it the Light Combat Aircraft"

Nevertheless, Narasimha persisted. "At the same time I started thinking about what would be a practical, affordable, useful aircraft project for India," he writes in a 2019 unpublished article. Now in the possession of AE, the article titled My Encounters with DRDO: From the HF-24 to the LCA, was written a little over a year before his death in 2020. In 1977, he came up with the idea of a new indigenous fighter jet, he writes. "We need to have something like 100-200 [of these] aircraft to make the project economically viable. It should have excellent point performance so that it could engage in combat with the best aircraft that might be available to our adversary (from one of its allies) but without the need for either a heavy payload or a long range," he states. Elaborating on his vision, he continues, "This should be effective in at least one of the two fronts that India has had to face. To emphasise the concept I called it the Light Combat Aircraft."
Narasimha took his idea to a group of aerospace researchers based in Bangalore: Satish Dhawan (Director of IISc and Chair of ISRO), Sitaram Rao Valluri (Director of National Aerospace Laboratories (NAL)) and Raj Mahindra (Managing Director (Design & Development) of HAL). "After a few discussion sessions it was concluded that it was an excellent idea and worth pursuing," he adds. Then, in November 1978, following preliminary studies, Narasimha and Mahindra proposed the idea to IAF in a meeting at HAL.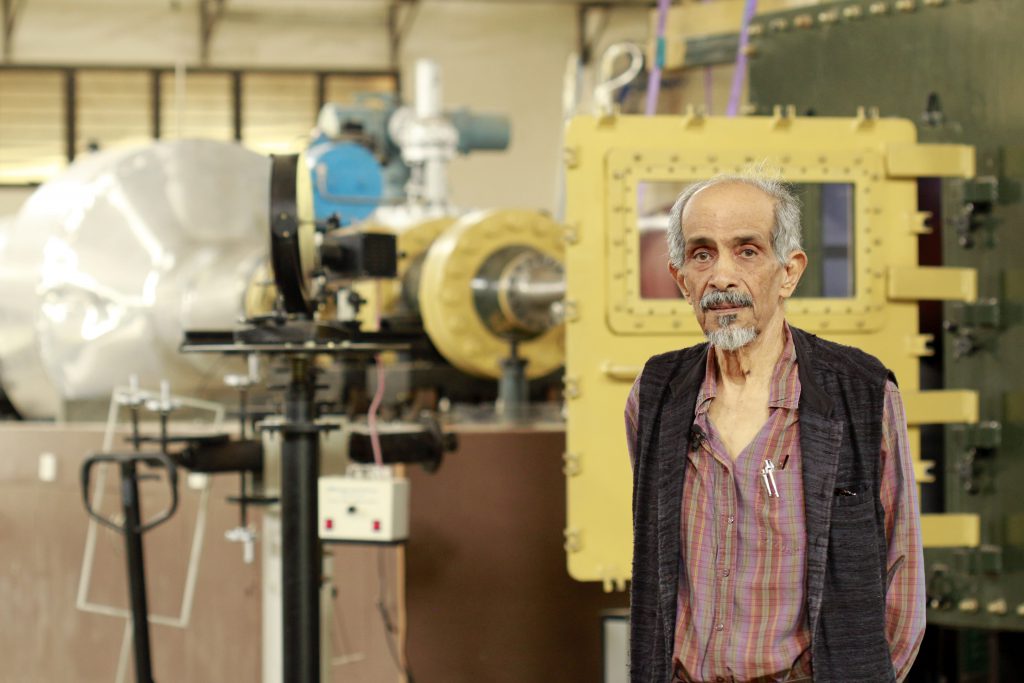 IAF, during this period, relied heavily on the Soviet supersonic aircraft MiG-21, which was ageing; it needed a new fighter jet. According to Narasimha, IAF responded positively to his proposal but had concerns about the "performance estimates". To address them, Raja Ramanna, who had just taken over as the Scientific Advisor to the Defence Minister – and had discussed the idea with the IAF – suggested that Narasimha lead a delegation to aerospace companies in Europe to get their feedback about the LCA project. So, in 1981, a delegation comprising representatives of IAF, Defence Research and Development Organisation (DRDO), HAL, and NAL, along with Narasimha, left for Europe. It made several presentations, which according to Narasimha were well-received. The positive feedback made the IAF more optimistic about the LCA.
However, the Government of India needed more convincing. So, in 1983, they set up a committee under Valluri to carry out a detailed feasibility study on whether and how the programme could be implemented, according to the book Radiance in Indian Skies – The Tejas Saga by P Rajkumar and BR Srikanth. The committee also visited the same five aerospace companies in Europe. Based on their assessment, they produced a report which made a push for the LCA. "It was now time to place it before the Government, with the recommendation that the LCA project may be approved," writes Narasimha. Later that year, the LCA plan was approved. And on 2 July 1984, the Government established the Aeronautical Development Agency (ADA) in Bangalore to oversee the design and development of the LCA, with Valluri as its Director General.
Birth pangs
The first order of business for the ADA was to decide who would lead the design team. "We knew how to manufacture planes, but the big issue now was to actually design a fighter aircraft ourselves," says Srinivas Bhogle, former head of the Information Management Division at NAL. And for that, they needed a good aircraft designer. Valluri chose Mahindra for the job. But the appointment invited some misgivings. In their book, Rajkumar and Srikanth write about how some Members of the Parliament questioned Mahindra's appointment because they felt that this long-term project needed to be headed by a younger person. "Dr Valluri was, however, adamant that only Mr Raj Mahindra was the most competent person to head the project. No amount of persuasion by Dr [VS] Arunachalam [Director General of DRDO] could make Dr Valluri change his mind," they reveal. The controversy ended only when both Valluri and Mahindra resigned from their positions.
Now, the project was again in need of a new head and designer. According to the book, feelers were sent to several eminent scientists and engineers including Narasimha and MA Ramaswamy, Professor at AE. But they declined. Finally, in December 1985, Kota Harinarayana, the then Director of the Aeronautical Development Establishment (ADE) in Bangalore, was asked to take over as the Programme Director of ADA and the Chief Designer of LCA. "When the offer came, my friends told me that the chances of success were 0.1%. They said there was a 99.9% chance that we would fail. I said, as there was at least a 0.1% chance, it was good enough for me to try – and I landed there," recalls Harinarayana, a veteran aerospace engineer who had worked at several organisations like the DRDO, HAL, and ADE.
"My mindset was very clear – I knew we must work with our academic partners"

Harinarayana's experience told him that the colossal task of building the LCA was not a single organisation's job. "I came from a background where I knew that if we all put our heads together, we could certainly succeed. My mindset was very clear – I knew we must work with our academic partners." Foremost on his list of potential academic partners was IISc's AE, his alma mater. "It was a top choice because it has always been one of the best in India, even today.
Materials research and airframe design
And it was to AE that Harinarayana turned for help with his first major task – to identify the material to be used for the body of the lightweight fighter aircraft. Aluminium, which is typically used to build planes, is heavy. To design the airframe, the LCA team, therefore, considered using composites like Kevlar, a synthetic fibre, and carbon fibre-reinforced composites, both of which are lighter than aluminium. The airframe includes wings, a vertical tail, a radome (a dome-shaped enclosure that protects the weather radar of a plane), and the fuselage. There is another significant benefit to using materials like carbon fibre composites, explains KP Rao, former Professor at AE who oversaw the use of composites in the LCA. "Aluminium or steel offer the same strength and stiffness in all directions. Superior strength and stiffness in desired directions can be achieved by using fibre-reinforced composites. It can be achieved by using carefully calculated and designed layering and fibre-orientation techniques. This leads to [a] reduction in weight which impacts fuel efficiency and performance of the aircraft."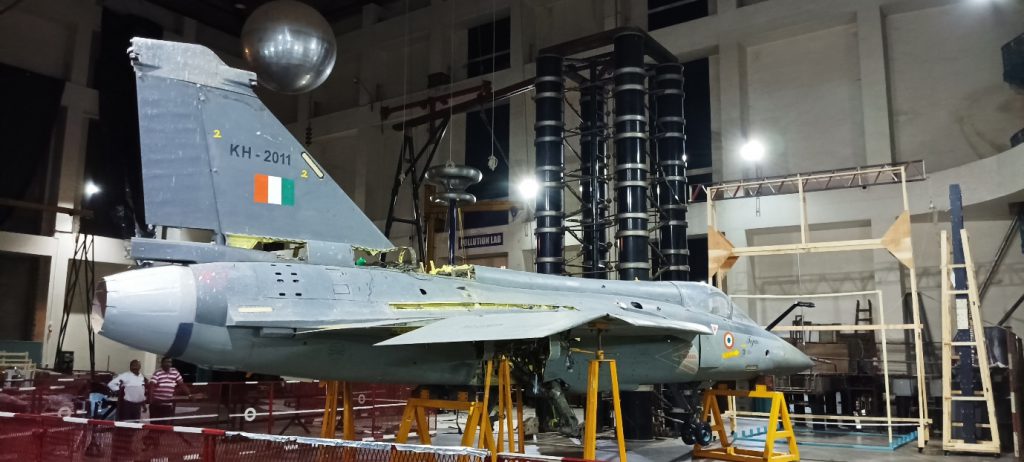 IISc was involved even in the design of the airframe. The shape of a plane determines how air will flow around it, which in turn affects the forces acting on it when in flight – lift, the upward acting force; gravity, the downward acting force; thrust, the forward acting force; and drag, the backward acting force. So, ADA sought the help of computational fluid dynamicist Suresh M Deshpande, Professor at AE. Deshpande, who became the Chair of the Computational Fluid Dynamics Planning Committee, joined hands with AG Marathe (Assistant Professor at the Department of Mechanical Engineering (ME), IISc, now with IIT Bombay), Biju Uthup (alumnus of AE who had joined ADA) and other researchers from DRDO. Deshpande's team developed the computational fluid dynamics code for the design of the LCA intake duct, a bell-shaped funnel that provides a constant supply of air to the aircraft's engine. To achieve this, they worked extensively with two supercomputers: DRDO's PACE and Bhabha Atomic Research Centre's Anupam.
More LCA research at IISc
A versatile and manoeuvrable fighter plane like the LCA requires a sophisticated computer law to make it into what is known as a fly-by-wire aircraft. Bhogle illustrates why such a system is important: "Let's say that you're a pilot in a fighter jet and in any five-minute interval, you have to look at 20 variables. Out of these, about three or four are crucial, and you want your complete attention on them. So, if some of the workloads can be taken away from you, it becomes easier for you to focus your attention on the crucial tasks." This is done by an onboard computer which is the control system of a fly-by-wire aircraft. "It communicates the pilot's requirements to the aircraft's control surfaces. So, the pilot's request goes to the onboard computer, which worries about tolerance, safety, structural strength, and all those things. Then, after analysis, the computer tells you, 'OK, do it' or 'It can't be done.'" To help develop an advanced fly-by-wire system for the LCA, ADA knocked on the doors of IG Sarma, the founding Chair of the Department of Computer Science and Automation (CSA) at IISc. The computerised management of the LCA, which was developed by Sarma, is used in all indigenous aircraft even today.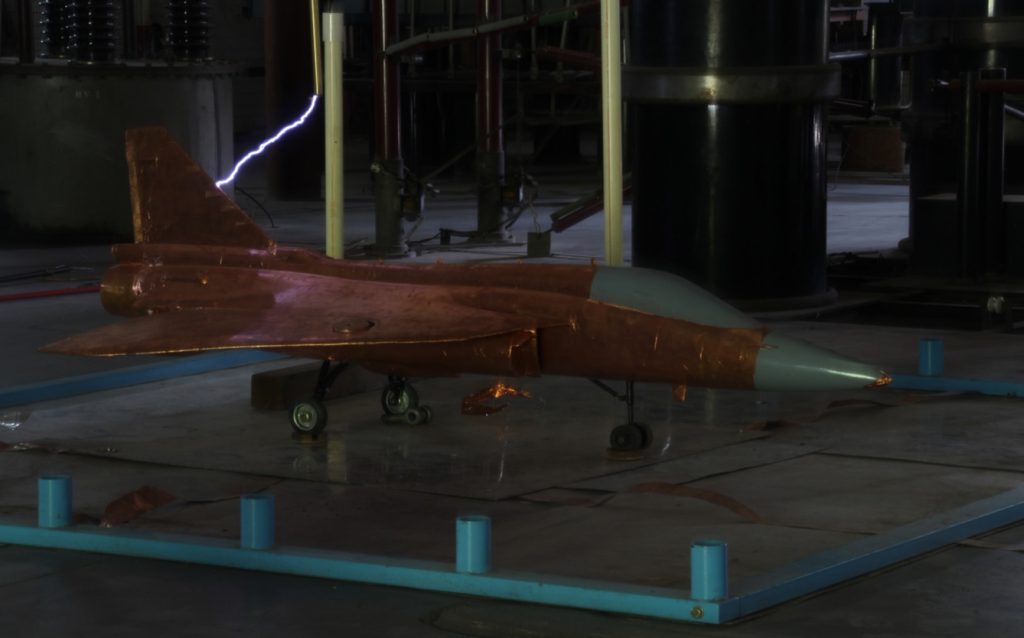 The LCA, like all aircraft, would be vulnerable to lightning strikes when in flight. It is estimated that an aircraft is struck by lightning every 1,000 flight hours, the equivalent of one strike per aircraft per year. So, they need to be tested to determine whether they can withstand lightning strikes without malfunctioning. India lacked a sophisticated testing facility until GR Nagabhushana, former Professor in the Department of High Voltage Engineering, IISc (now a part of the Department of Electrical Engineering (EE)) and his team built the first artificial lightning test facility in India at the Centre for Airborne Systems (CABS), DRDO, in Bangalore for the LCA. "A lightning protection scheme has been configured for the radome of Light Combat Aircraft," states IISc's 1993-94 Annual Report. "When the facility became ready, that was declared the best facility in the whole world because both high voltage and high current could be simultaneously created," says Harinarayana, describing the hangar built by Nagabhushana. "Even today, that facility is the backbone for [testing] all aircraft that are designed in India."
"Even today, that facility is the backbone for [testing] all aircraft that are designed in India"

Research on lightning protection for the LCA is ongoing and is being carried out in the High Voltage Lab of Udaya Kumar, Chair of EE. "We have developed a unique model for quantifying the lightning attachment to aircraft. Further, an efficient method is being developed for evaluating the lightning current and electromagnetic field distributions in the aircraft after it is struck," he elaborates.
Yet another important innovation that was developed by IISc's AE Department for the LCA, called the Non-Destructive Testing (NDT) technology, allows for testing components or systems without permanently damaging or altering them. NDT was designed by CRL Murthy, who was also a Professor at AE.
The LCA underwent multiple tests at the open-circuit wind tunnel in the old building of AE, according to BN Raghunandan, its former Chair. Rajkumar and Srikanth write that Ramaswamy played a crucial role in the wind tunnel testing of the LCA. "He was a specialist in wind tunnel testing and made a big contribution to the development of the first aerodata set for the LCA. In addition, he conducted numerous reviews on aerodynamics at ADA."
IISc was also involved in several other aspects of the LCA project. Besides AE, ME, EE and CSA, departments that participated in LCA research included Civil Engineering, Physics, Supercomputer Education and Research Centre, and the Centre for Nano Science and Engineering.
Raghunandan argues that IISc has contributed to the LCA in yet another significant way. "The most important thing about IISc's contribution to the LCA programme is that we provided the manpower. That includes the late scientist Prof Roddam Narasimha, Dr Kota Harinarayana and many other well-known scientists who have all graduated from this department – some have got their PhDs and some their Master's degrees." Referring specifically to Narasimha's contribution, Joseph Mathew, the current Chair of AE, says, "Such a close involvement of an academician in the LCA project until its sanction is unique."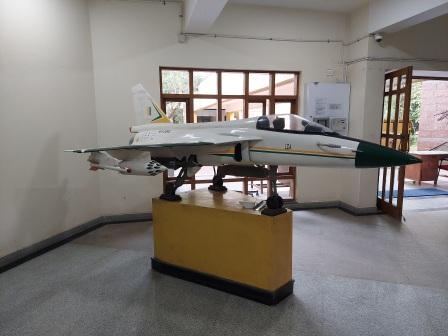 Many academic institutions, besides IISc, and defence organisations also contributed to the development of the LCA, which continued through the 1990s. In September 1998, at the Jakkur Aerodrome in Bangalore, the first flight of a miniature model of the LCA was witnessed by some of the faculty members from IISc involved with the project, and representatives from defence establishments like HAL, DRDO, and NAL. "Satish Dhawan commented, 'Now I have the confidence that the LCA can fly,'" reminisces Raghunandan, who remembers this moment vividly even today. According to IISc's 1998-99 Annual Report, this model, built by SP Govindaraju, Professor at AE, had a span of 1.1 m, weighed 6 kg and reached speeds of up to 150 km/h.
From LCA to Tejas
Within a few years, India was finally ready with its LCA – a fourth generation all-weather, supersonic, multi-role, and fully digital fighter jet. More significantly, it was also the smallest and lightest in its class. The LCA prototype made its maiden flight on 4 January 2001, and was christened Tejas in 2003. It officially joined the IAF in 2016 when it became part of No. 45 squadron called the Flying Daggers. And in 2019, it received its final operational clearance.
HAL now produces the LCA Mark 1, Mark 1A, and the trainer variants. The LCA Mark 1 and Mark 1A are replacing the MiG-21s, MiG-23s, and MiG-27s from the IAF fleet. The LCA Mark 2 variant is under development and expected to replace MiG-29s, Mirage 2000s, and Jaguars. The Naval LCA (N-LCA) programme started in 2003, and in February 2023, the N-LCA made its maiden take-off and landing on the aircraft carrier INS Vikrant.
"The most important thing about IISc's contribution to the LCA programme is that we provided the manpower"

Besides giving India a state-of-the-art fighter aircraft, the development of the LCA has benefited the country in other ways. The technologies made for the LCA are being used in other initiatives like the HAL-Advanced Medium Combat Aircraft (HAL-AMCA), currently under development. "Before the project, our technology base was next to nil. After this project, we became among the top leaders in fighter aircraft technology," says Harinarayana.
Harinarayana adds that the LCA also serves as an example of how industry, academia and national R&D labs could work together towards a common goal – more than 300 companies, 40 national laboratories, and 25 academic institutions contributed to the effort. IISc's contribution, however, stands out. As a token of appreciation, ADA gifted IISc the first scale model of the LCA after its design was finalised. The mock model now sits proudly at the entrance of AE.
Debraj Manna is a PhD student at the Department of Biochemistry, IISc and a former science writing intern at the Office of Communications