The MD-PhD programme is a unique collaboration between IISc and Christian Medical College (CMC) at Vellore to improve healthcare in India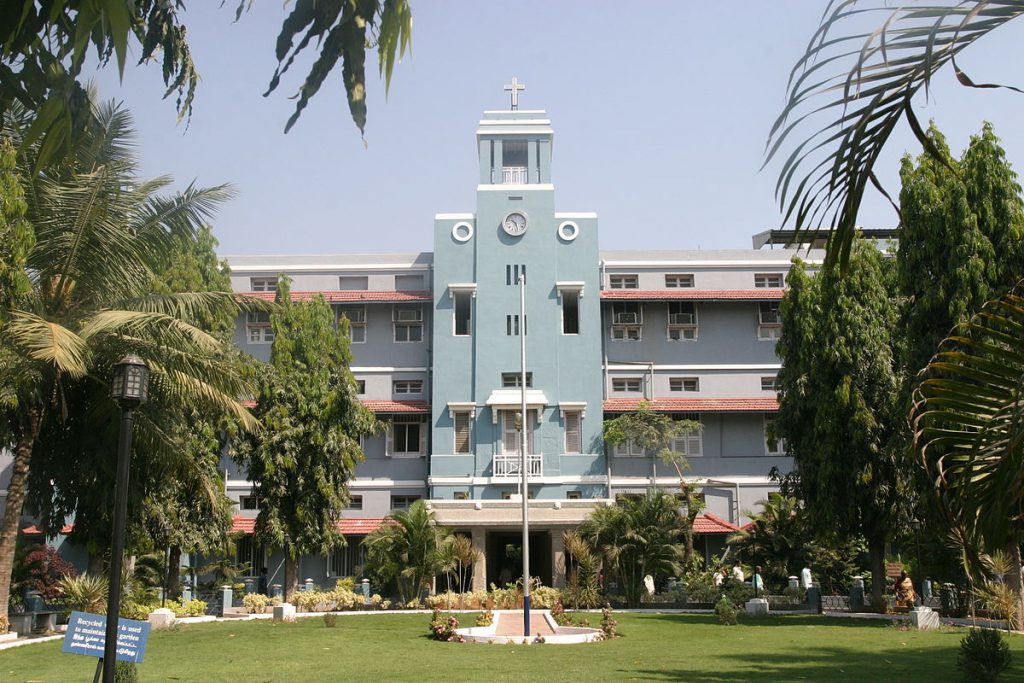 Technology plays a key role in healthcare – in diagnostics, therapeutics, as well as in rehabilitation. Though technology has progressed considerably in the last few decades, innovations in healthcare, compared to other fields, have been limited. The lacunae exist partly due to a paucity of a meaningful dialogue between clinicians and scientists. And when technology is available, it comes at a crippling cost. This calls for a proactive, concerted effort from both the medical establishment and the scientific community to ensure a fruitful exchange of ideas and multidisciplinary collaborations, especially in a country like India which lacks quality medical infrastructure that is affordable and sustainable.
One way to take research from the bench to the bedside is to involve physicians in research in both the sciences and engineering, a need that was recognised over half a century ago in the United States. In 1964, the National Institute of General Medical Sciences (NIGMS), a branch of the National Institutes of Health (NIH), established the Medical Scientist Training Program (MSTP), an MD-PhD training programme that involves several universities. The goal of the MD-PhD programme, according to the mission statement of Yale University, is to "cultivate the characteristics of curiosity, creativity, compassion and service." But despite the success of the programme, it is less widespread than one would expect.
India too did not have such a programme until 2019, when the Centre for BioSystems Science and Engineering (BSSE) at IISc and CMC came together to start an MD-PhD programme. The brainchild of Sandhya S Visweswariah (Co-Chair, BSSE) and GK Ananthasuresh (Chair, Mechanical Engineering and former Co-Chair, BSSE), its genesis was closely related to the idea of BSSE itself, which was established in 2015. "Prof GK Ananthasuresh and I were very clear that what would distinguish BSSE from other departments is fostering a very close interaction with clinicians," points out Visweswariah. "This interaction should not just be in terms of clinicians being sample providers," she explains, "but actually engaging [them] in formulating the research question." The programme is supported by Visweswariah's Margadarshi fellowship, funded by the DBT/Wellcome Trust India Alliance. When she defended her proposal, there were concerns that the physical distance between the two institutions could hinder interactions. "I allayed their fears by explaining that it is the distance between minds that is more of an issue. If people are on the same page, physical distance does not mean much in this age of technology," she says.

"This interaction should not just be in terms of clinicians being sample providers," she explains, "but actually engaging [them] in formulating the research question"
When the initiative was being conceived, both Visweswariah and Ananthasuresh felt that if IISc was to have a successful biomedical research programme, it would have to collaborate with an acclaimed medical college hospital which is serious about research. Ananthasuresh also believed that the programme would work only if doctors stayed on the campus of IISc as full-time researchers.
It was during this time that Visweswariah met Gagandeep Kang, the well-known clinician-scientist and a professor of Gastrointestinal Sciences at CMC, at a DBT Wellcome Trust meeting. Kang suggested that they approach Nihal Thomas, Associate Director and former Vice-Principal for Research of CMC. Visweswariah adds, "Prof Nihal Thomas then visited IISc and spent a day here. That convinced us that we should try to foster interactions with CMC Vellore." So Visweswariah and Ananthasuresh too went to Vellore and were impressed with what they saw. Students at CMC, a premier medical institute, were trained not only in medicine but also in clinical research. "In CMC, the atmosphere is very research-oriented… and we thought that it is the right place to start the MD-PhD programme," Ananthasuresh recalls.
Once the proposal from IISc for the programme was made, it was welcomed by Anna B Pulimood, Professor (Clinical Pathology) and Principal of CMC. Soon after, Visweswariah, Pulimood, and Sathya Subramani, (Professor and former Head, Physiology, CMC) worked towards getting the programme up and running. "It took a group of committed women, who were keen to get this off the ground, both in CMC Vellore as well as in IISc, which took almost two years of leg work," says Visweswariah, who is the chief coordinator of the programme along with Subramani.
"There are physician-scientist programmes in other countries also, and they form a very good interface between medicine and science. They have the right questions towards healthcare and know the right tools as well," says Subramani, elaborating on the rationale behind the programme.
Pulimood is excited about the collaboration because she believes that both the partner institutions share similar attributes and a common vision: to improve healthcare. "IISc is looking to promote excellence in training and research, they give importance to innovation and technology, they give importance to social welfare as well. At CMC, we also aim for excellence in healthcare, education, and research." She adds that the collaboration is in line with CMC's commitment to the use of appropriate cost-effective technology to help marginalized and disadvantaged people.
The first student to enroll in this programme was Farhan Adam Mukadam, who has an MD in Physiology from CMC. He is supervised by KVS Hari (Professor, Electrical Communication Engineering, IISc) and K Subramani (Professor and Head, Division of Critical Care, CMC). Mukadam's research seeks to foster a culture of data-driven critical care and to design the next generation of intensive care units (ICU). His dream is to eventually build an intelligent system, like a medical JARVIS – the fictional AI from the Marvel Universe – capable of near real-time patient monitoring and care.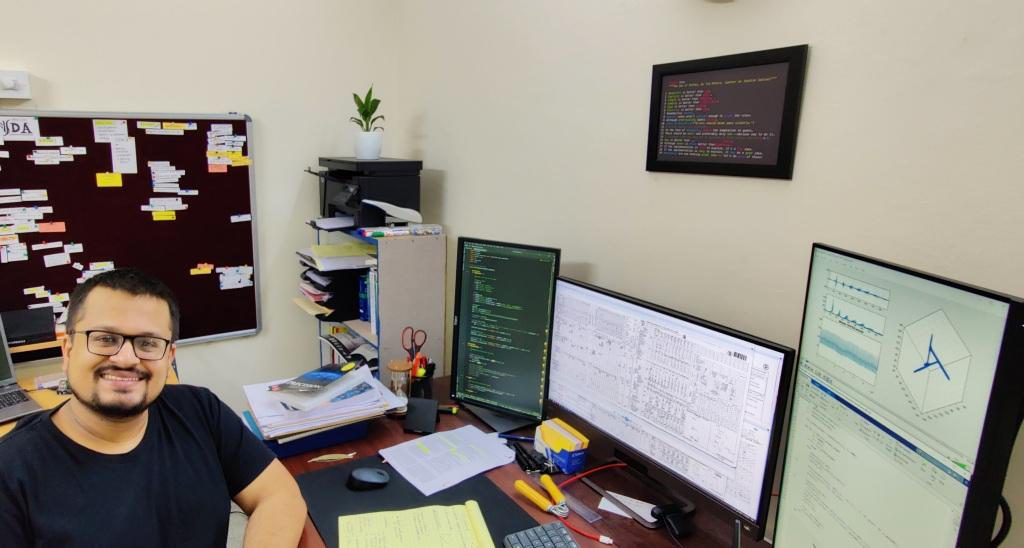 The relationship between IISc and CMC goes beyond just the MD-PhD programme. Several faculty members at IISc have collaborations with their counterparts at CMC: Ananthasuresh works with the Department of Hepatology at CMC; Visweswariah collaborates with the Department of Gastroenterology at CMC on pancreatitis; Bhushan Toley (Assistant Professor, Chemical Engineering, IISc) and Joy Michael (Professor and Head, Microbiology, CMC) have devised a paper-based technique for point of care diagnostics of tuberculosis. A symposium is conducted every year in IISc, where doctors and scientists from both institutions exchange ideas with each other. Burning issues in healthcare are discussed and research questions are formulated in these brainstorming sessions. Furthermore, about 12 medical undergraduates from CMC attend a three-week summer internship programme in IISc called the BEST+ programme, where they are exposed to the research ecosystem.
Besides engaging doctors in biomedical research, IISc has developed an ambitious digital healthcare initiative that is being coordinated by Ananthasuresh. The blueprint for the plan includes digital hospitals networked by 5G, a centralised health data centre, and a greater emphasis on research in bioengineering interventions in medicine. He also envisages an MD programme in digital health and even an MBBS programme with a specialisation in technology.
Mahatabb Nundy, an MD in Physiology from CMC, joined the MD-PhD programme at IISc earlier this year. Her research addresses problems in motor diseases and is jointly supervised by Aditya Murthy (Chair, Centre for Neuroscience), Vivek Mathew (Professor and Head, Neurology, CMC), and AT Prabhakar (Associate Professor of Neurology, CMC)