GD David worked in various departments as an administrative staff for close to four decades. During this period, he was secretary to former Director Satish Dhawan at IISc as well as at the Department of Space. In this interview, he recollects his association with the Institute.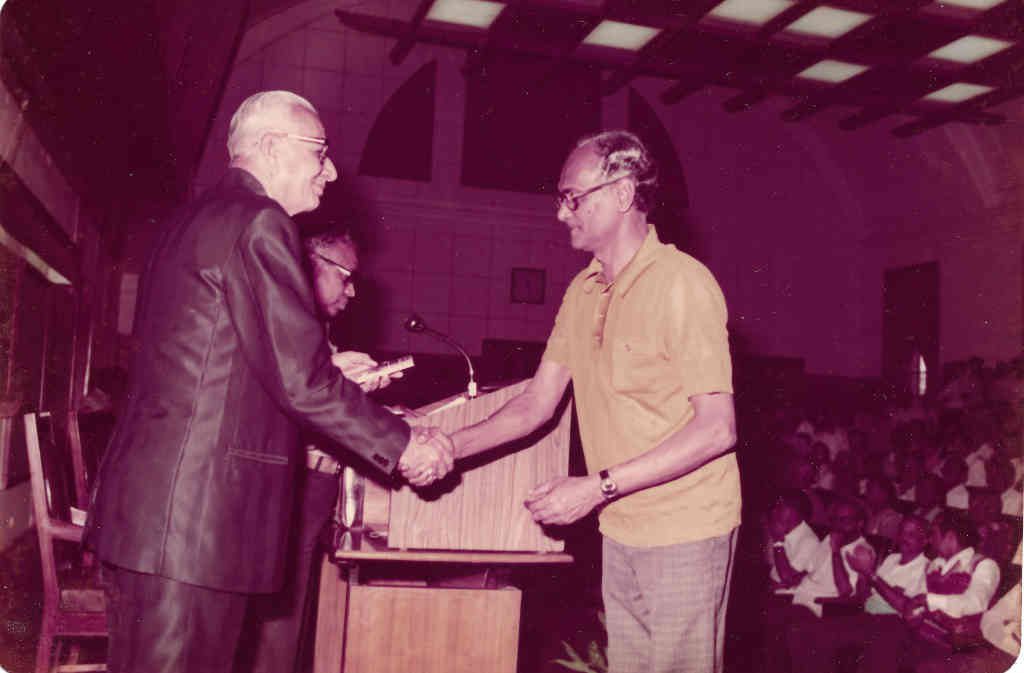 When and why did you choose to join IISc?
I joined IISc in 1949. Before that, I was working for the state government. My father, the late Mr G Devaneson, who was then working at the Department of Aeronautical Engineering, informed me about an advertisement for administrative staff positions at IISc. As I had the requisite qualifications and a few years of relevant experience, I applied for the position and was selected.
What did your work involve?
My first posting at IISc was to the Registrar's Office. Mr AG Pai was then the Registrar of IISc. After working for three or four years there, I was transferred to the Students' Section, where I handled the theses and dissertations submitted by the PhD and MSc (Engineering) students for further processing. My work at the Students' Section was highly challenging. I had to maintain a high level of confidentiality in contacting the external examiners, and coordinating with the IISc Council and the Senate. But I thoroughly enjoyed this work. Working in the Students' Section enabled me to interact with many of the faculty members and students, which helped me develop a good rapport with many of them.
"Working in the Students' Section enabled me to interact with many of the faculty members and students"
After serving for four or five years at the Students' Section, I was transferred back to the Registrar's Office. By then, Mr Prabhu had taken over as the Registrar. I was transferred to the Director's Office in 1974, when Prof Satish Dhawan was the Director. He was also the Chairman of the Indian Space Research Organization and Secretary to the Department of Space (DoS), Government of India. I served as the private secretary to Prof Dhawan both at IISc and the DoS, between 1977 and 1981. I had an opportunity to continue my remaining service period at ISRO with a much higher position than the one that I was holding at IISc. However, I decided against it as I had developed an emotional attachment with the Institute.
What are your recollections of working at the Director's Office?
On several occasions, I had the opportunity of receiving high-level dignitaries, heads of states, and other renowned people who visited the Institute. I was particularly fortunate to welcome and receive several people associated with the Tata Group, including Mr JRD Tata, Mr Ratan Tata and Dr JJ Bhabha during their frequent visits to IISc.
Did you work in any of the departments other than admin offices in the Main Building?
After Prof Satish Dhawan superannuated in 1982, I was transferred from the Central Office. I worked as the Superintendent at the Guest House; I also worked at the Centre for Scientific and Industrial Consultancy, and the Department of Computer Science and Automation. I was due for retirement in 1987. Around that time, the National Institute of Advanced Studies (NIAS) was started by the Tatas on the IISc campus. The late Dr Raja Ramanna was appointed as the first Director of NIAS, and he was on the lookout for an executive secretary. Prof CNR Rao, the then Director of IISc, recommended my name to Dr Ramanna. With less than a year's service left at IISc, I opted for voluntary retirement and took up the offer from NIAS to work as the executive secretary to Dr Ramanna from 1987 to 2002. I am thankful to Prof Rao for recommending my name to Dr Ramanna, and to NIAS for providing me an opportunity to work there.
After completing my term with Dr Ramanna I had several other offers but I did not accept any of them. After having had a long career of more than five decades, I have been thoroughly enjoying my post-retirement years with family and friends, and taking part in religious activities.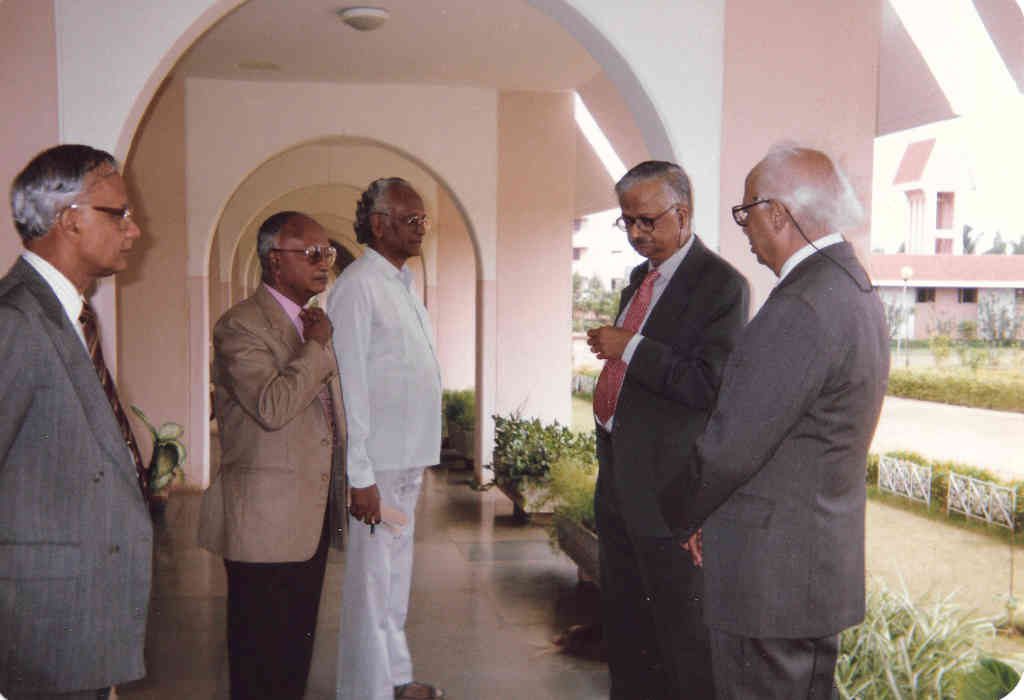 What did you do outside of work?
Although my job kept me fully occupied, I used to take time off at the Institute clubs, initially at the Tata Memorial Club (TMC), playing tennis and bridge. I was part of the TMC Managing Committee as its general secretary for three years. Later, when I got the membership for the Staff (Faculty) Club and Gymkhana, I used to enjoy playing billiards, snooker and bridge. I have represented IISc in a number of billiards, snooker, and bridge tournaments in Bangalore.
"All our neighbours were more of an extended family than merely neighbours"
What are your best memories of your time at IISc?
From 1967 to 1987, I stayed on the campus at staff quarters No 10. My family and I thoroughly enjoyed our stay on campus. All our neighbours were more of an extended family than merely neighbours. For example, if we ran out of essential kitchen items – the nearest shop selling these items being at least two kilometres away – invariably our immediate neighbours would come to our rescue. The help and support extended by our neighbours was remarkable.