Rations, blunders and too much ragi in the late 1940s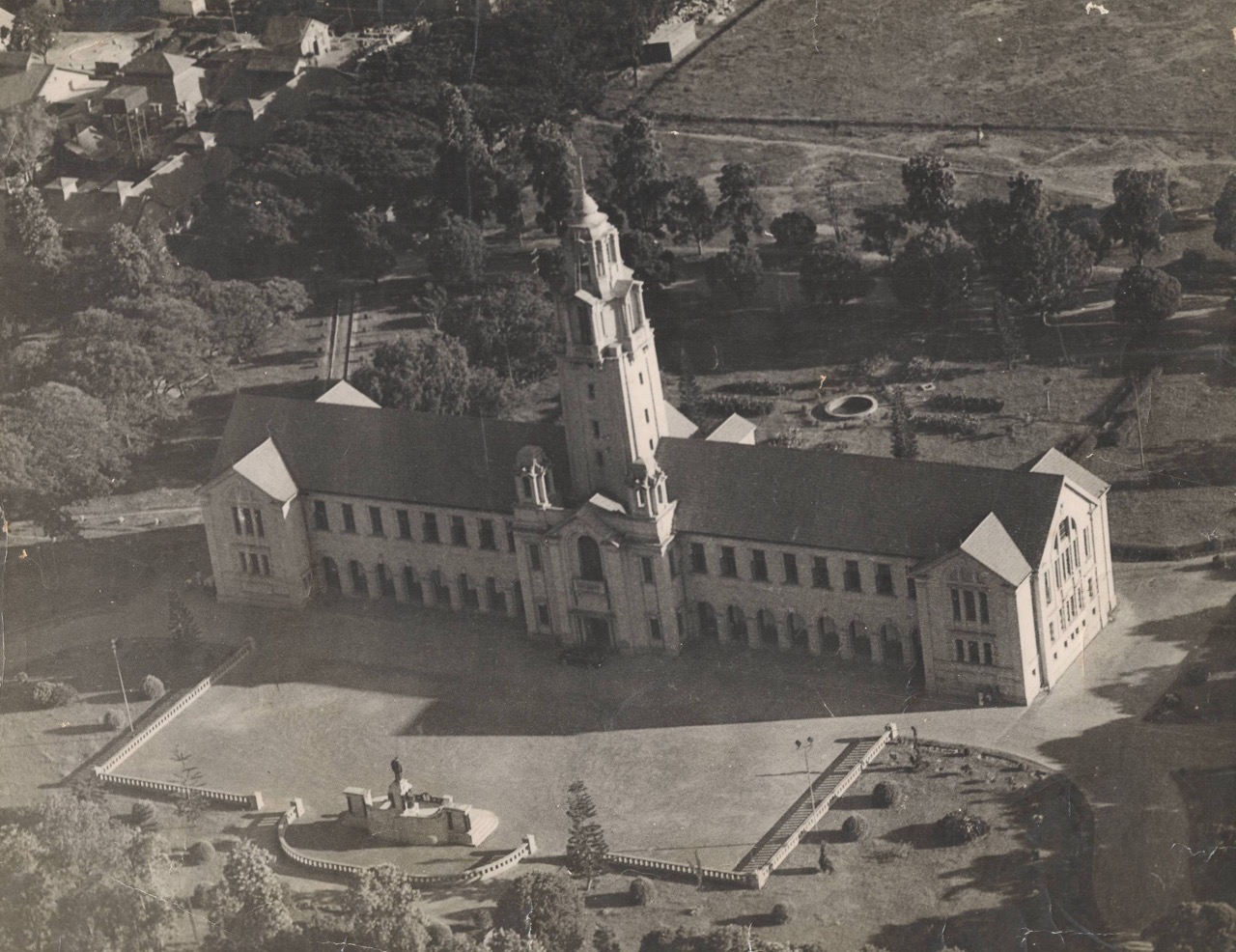 When I joined the Institute (specifically, the Department of Electrical Technology) in 1947, the many messes attached to each of the four wings of the hostel had already been closed down and a common mess had started in the newly built auditorium. If there was resentment about the common dining hall or kitchen, it had disappeared by 1947.
The common mess had south Indian, north Indian and north Indian non-vegetarian options. Breakfast included both south Indian as well as north Indian menus (eggs were optional); lunch and dinner usually involved three courses, and tea/coffee with snacks was served at 4 pm. The meals were served in western style in china plates with knives and forks, instead of thalis.
The Students Mess Representative Committee was consulted for setting up the menu. The monthly mess bill was about Rs 16. The menu varied daily, the food was tasty, and the staff friendly. But those were the days of food rationing, and the government supplied ragi instead of wheat. Fed up of eating ragi, some of us went in procession, with plates in hand, to the Founder's statue. We sat on the steps after arranging the plates in front of the statue, to form the word "FOOD". The Director, Sir J C Ghosh, came out to us and assured that he would request the Registrar, AG Pai and the hostel boss, Kunchitpatham, to make fresh efforts to get some wheat. But wheat was just not available.
By 1949, a new hostel block was commissioned with a dining hall and the North Indian section was transferred to it with the menu unchanged. One day during lunch the non-vegetarians were served kheema (minced mutton) in a bowl. It looked like dal to a strict vegetarian friend sitting with us. Pointing to the kheema, he asked the waiter to serve him "that dal". Presuming it to be vegetarian, he very much relished eating the kheema and said "Aaj dal badhiya ban hai" ("Today's dal is excellent"). To his request for some more 'dal', the waiter disclosed that it was mutton. On hearing this, my friend involuntarily and instantly threw out the whole lunch.
KV Chaubal retired as chief of Bombay Suburban Electric Supply Ltd (now Reliance Infra Ltd), spent three years in winemaking, and set up small industries for manufacturing heat exchangers, loud speakers and rubberised coir products. Among other assignments, he was a member of IISc's Court in the 1980s. He is 92 years old and lives in Ahmedabad.
For more stories about the mess and accounts by alumni, follow the links below:
A History of the Messes: Dining at IISc
Eating Together: A Student's Letter of Protest
The Common Dining Hall: 'Neither Indian Nor European, But Something New'
The 2000s: How to Get Dosas Without Waiting in Line
Interview with a Mess Supervisor: 'They Still Remember Our Food'