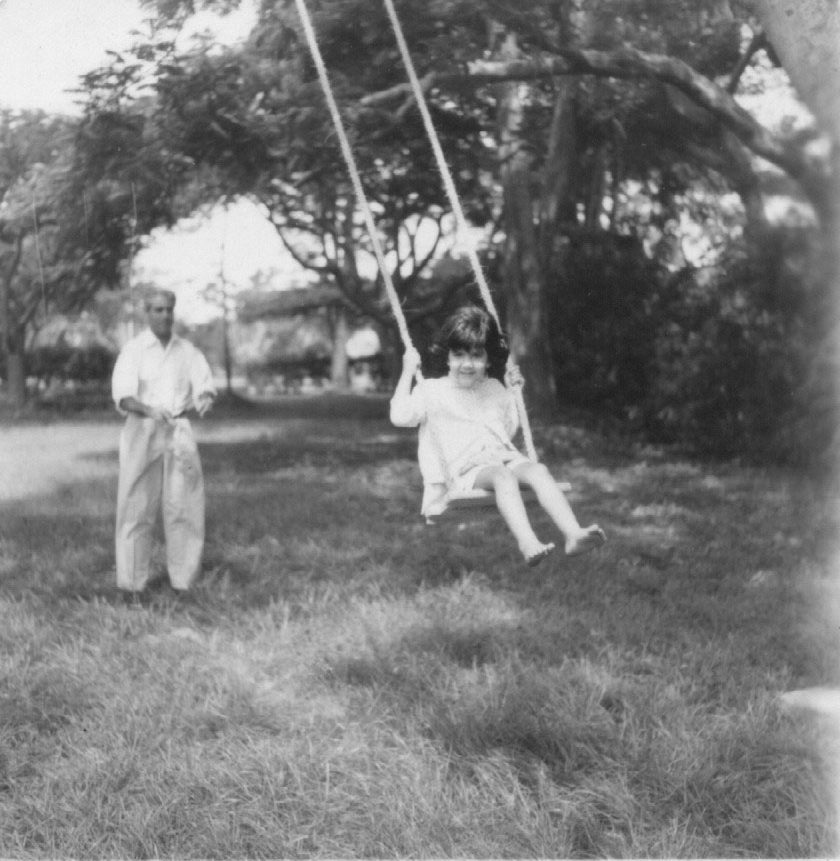 Jyotsna Dhawan is a cell biologist working at the Centre for Cellular and Molecular Biology, Hyderabad, and the Institute for Stem Cell Biology and Regenerative Medicine in Bangalore. Recently, Connect invited her to IISc to talk about her father, Satish Dhawan, one of India's most well-known scientists and institution builders, particularly about his life away from the public glare. Here is an edited extract from that interview:
Your mother Nalini was a cytogeneticist. How did she meet your father? Was it through your grandfather BS Nirody, who was working at IISc as a horticulturist?
No, it was a completely different connection. My mother had finished her PhD in cytogenetics from Washington University in St Louis [United States] and had returned to India. Her sister, Hira, who had also been in the United States for many years had [also] returned, and had been asked by SPAN magazine to interview my father –  he was at the Aeronautics Department from 1951. After she interviewed him, my mother and her sister were walking in the Institute, perhaps to meet my grandfather. And right outside the Aeronautics Department, they bumped into my father and [my parents] were introduced. Very shortly thereafter, they decided to get married. Who says love can't bloom in the Aeronautics Department! [Laughs]
You mentioned earlier that your mother's family was from a place near Kundapur, and spoke Konkani. Where did your father come from, and what language did you speak at home?
Yeah, so my father came from the North-West Frontier Province [in British India]. His father came from Dera Ismail Khan, which is near Rawalpindi. And he grew up in Lahore and Kashmir. We heard tales of his growing up in his maternal grandfather's house in Kashmir, where each of the grandchildren was given a fruit tree. And to us living in sleepy south India, the notion of a child being given a pear tree or an apple tree or an apricot tree was just glamorous and distant beyond belief. So when we were growing up, my mother tried to recreate that for us by planting three cherry trees [outside the Director's Bungalow] which I hope are still there.
The conversations were actually in English, even though my mother made heroic attempts to speak in Hindi – her Hindi was passable, not great – till we were three. But the moment we went to school, which was an English medium school, we dropped Hindi and went straight to English. So most conversations were in Indian English, with bits of Kannada, Tamil, Hindi and Konkani thrown in. I miss hearing Konkani, because it's a wonderfully expressive language. But we didn't hear much Punjabi, except for the occasional [laughs] unprintable word which my father would use while he was driving the car!
We didn't hear much Punjabi, except for the occasional unprintable word which my father would use while he was driving the car!
Satish Dhawan wore many hats: he served as the head of both ISRO and IISc at the same time. He was also associated with NAL, besides serving on multiple committees. And of course, he continued to do his own research. Did he also make time for his family?
Yes, he did. He was a very involved parent actually, especially in the early years. It's true that after 1972 things got very hectic because he had all of these different roles to play, but in the early years, we had many, many occasions together. Sundays were sacred. He made sure that he spent time with us. He was very good at organising activities for us to do. And not in a way that forced us to participate, but in a way that actually made us want to participate. For example, he organised these painting sessions. He was very good at painting and drawing. He would make a great ceremony of setting up paper and places for everybody to sit, including my mother. So there were three kids, and he and my mom. Everybody had their own little papers and pens and paints and water to do watercolours with. And [this continued] even at the busiest times, after he became Director [of IISc] and Chair of ISRO. It's only in retrospect that I realise how crazy it must have been for him – we didn't feel it. We felt he was always there for us. And he was always interested in what we were up to. He was never prescriptive. He never expected specific things from us. It was great.
Sundays were sacred. He made sure that he spent time with us. He was very good at organising activities for us to do
You mentioned in a talk at IISc that when you were cleaning out his desk after he passed away, you found a hammer and a few nails. He was someone who is remembered for building things from scratch at the Aerospace Department. Was he a handyman at home as well?
Yes, very much so. He very much valued the idea of working with your hands. He felt that working with your hands is not separate from the intellect. It's part and parcel of it. And he had a great deal of respect for people who had the agility and capability to work with their hands. He worked with carpenters and trained people to build specific things for his own research programme. He built lots of our furniture at home. He also loved going to auctions in town to buy second-hand furniture which he would modify.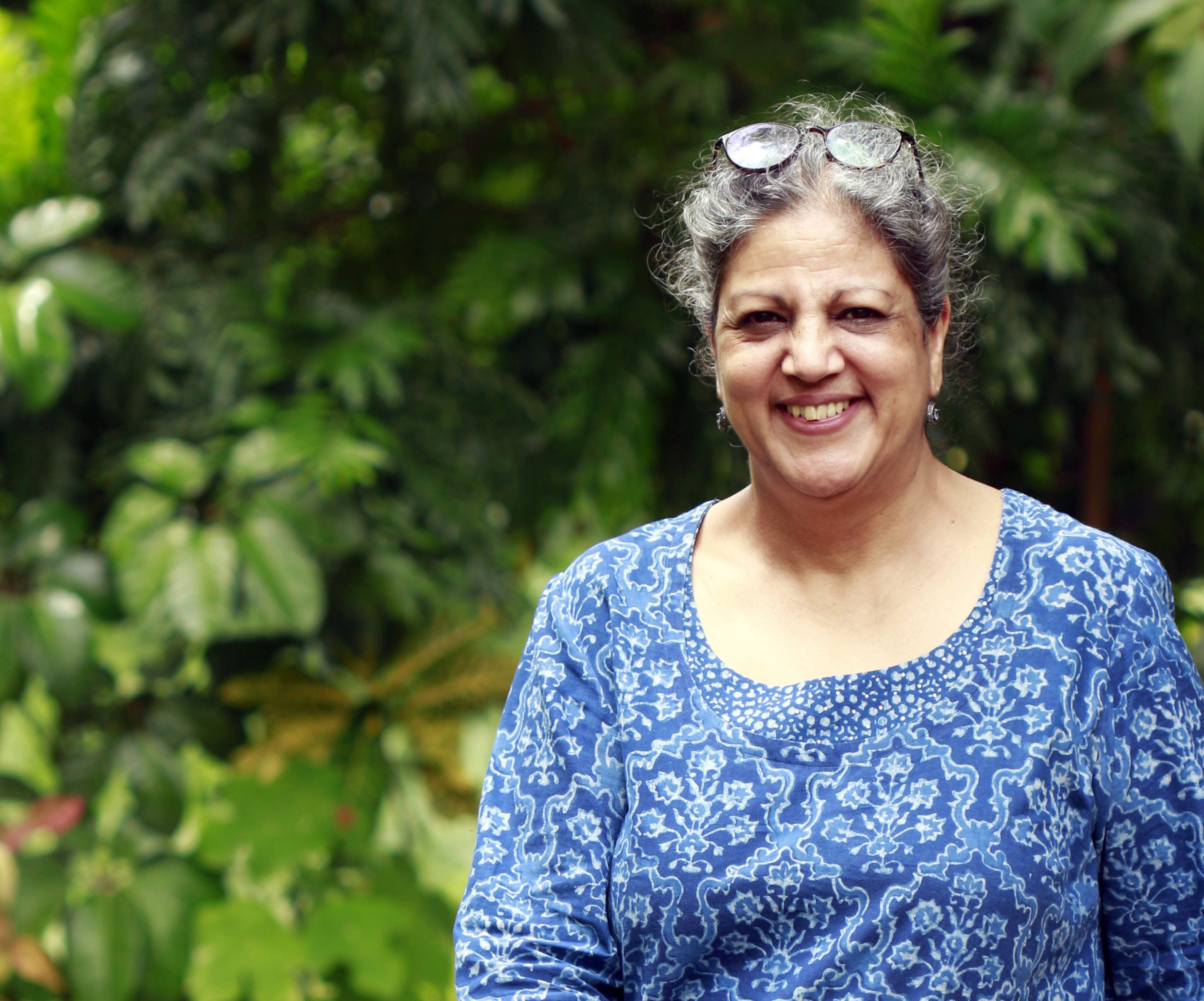 Roddam Narasimha told us that your father loved to read. What were his favourite books?
Oh, he just read voraciously. He also had a Master's in literature. He read everything – biographies, fiction, history, political theory, literature. He loved poking around in second-hand bookstores and in those days there were several in Bangalore. Although he himself was not a religious man, he had a deep respect for Indian philosophy, and so he read a lot. One of his absolute favourite books was a book of short stories by a little-read author now called HH Munro, whose pen-name was Saki. I still have my father's copy of Saki's short stories.
What do you think was your father's biggest legacy, and how would you like him to be remembered?
His professional legacy of course is there for anyone to see. At a personal level he had so much charm and grace and a sense of fairness. After my father passed away, my brother told me that some of his colleagues, who had joined ISRO as young engineers, said to him, "We joined when we were just boys. He made us human beings." I think that was his greatest legacy, and that's how I'd like him to be remembered.