With each passing year, floods in Assam have become increasingly catastrophic, driven by a combination of socio-political factors and climate change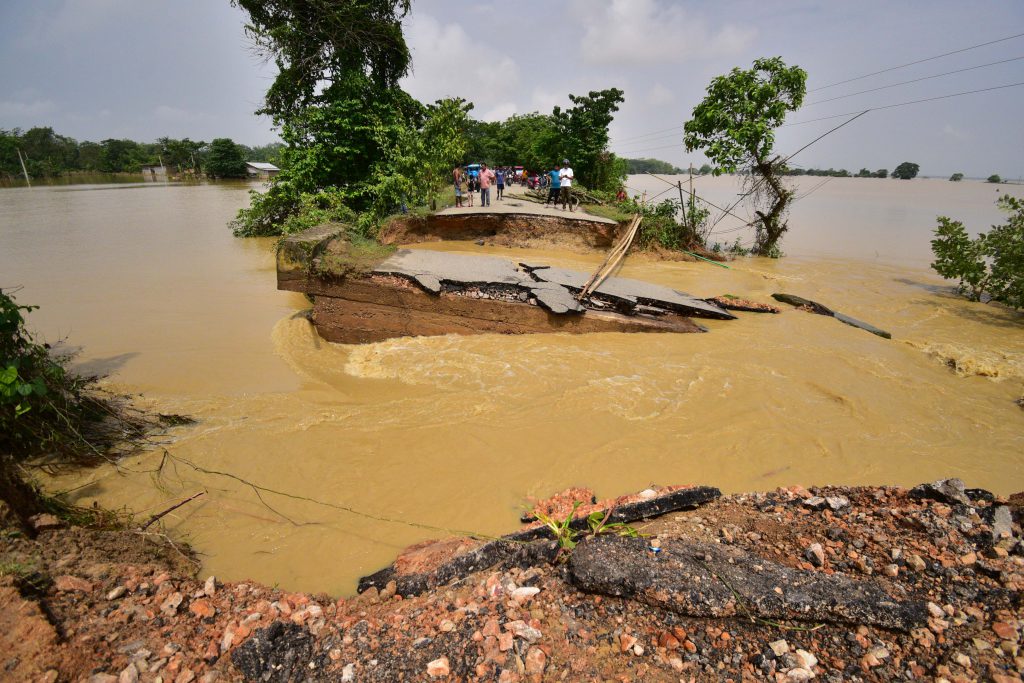 The Udalguri district in Assam, which shares an international border with Bhutan, has historically been an area largely unaffected by extreme climate. But in recent times, this district, like many others across the state, has been pummelled by floods year after year. When I was travelling from Guwahati to Tezpur in June this year, we had to stop in Udalguri to change our route because the floods had broken up the connecting roads between many parts within the state. At least 10 villages in this district were fully submerged. The situation is bleaker because the district is also reeling from the impact of COVID-19. The common lament I heard from some of the people living there was how they have been scared to step out of their homes due to COVID-19, but the floods have now left many of them homeless, placing them in a desperate situation.
A state like Assam, with its large network of rivers, has always been prone to floods. It lies along one of India's top four flood-prone regions: the Brahmaputra basin, into which more than 50 tributaries feed. While the rest of the country also witnesses different types of floods such as coastal, urban, river and ponding floods, as well as occasional flash floods, Assam has been particularly suffering from more frequent and far more devastating floods. The lowlands and riverine areas in Assam are among the most affected, leading to the destruction of valuable farmland.
Jessica Bodosa, a former UG student at IISc, says that this year too, like in the previous years, the flood has completely destroyed her relatives' paddy crop in the Rangia district of Assam.
Rohit Borooah, a former MSc (Engineering) student at the Centre for Sustainable Technologies, IISc, and a native of Guwahati, says that it is the loss of lives every year that disturbs him the most. "Not just human lives, but also animal lives," he adds. "About 95% of Kaziranga National Park becomes submerged in water during the monsoons. Over the past few years, the intensity of the floods has increased and even the higher ground areas where animals would earlier find refuge are now flooded. Wild animals find no place to retreat within the forest and they often wander on the highways, which in turn leads to conflict with the human population of the vicinity."
Jinna Bordoloi, a former Research Assistant at the National Institute of Advanced Studies, Bangalore, adds that Nagaon, the town where her sister lives, has been inundated by floods not just once but twice this year, for the first time in 50 years.
This year's floods are believed to be the worst in 122 years. 200 people have died, and several wild animals in sanctuaries have lost their lives. Road and train tracks have been disrupted and thousands have been displaced. Every year, the loss of lives, property, infrastructure and public utilities grows greater. But this devastation is only a symptom of a larger problem.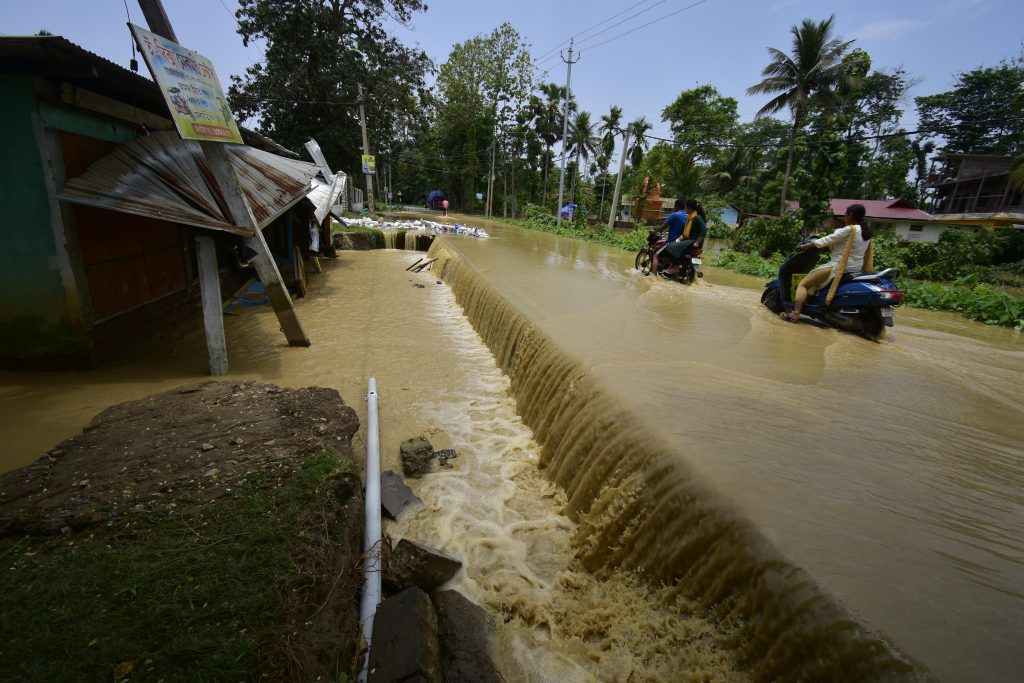 From bounty to devastation
The history of Assam's floods is crisscrossed with social, political and environmental developments.
Jagdish Krishnaswamy, Dean, School of Environment and Sustainability at the Indian Institute of Human Settlements, Bangalore, has studied river hydrology and ecology for many years. According to him, the story of Assam floods should begin with an appreciation of its role in the state's ecological assets and ecosystem services. He says, "Floods generate a bounty of fish and rejuvenate flood-plain ecosystems all along the Brahmaputra, including in the Kaziranga. This landscape has been shaped over millions of years with the help of an active monsoonal environment and mighty rivers that carry sediments weathered from the Himalaya."
Over millions of years, this depositing of sediment into the floodplains has produced two significant results: raising the lowlands and regularly adjusting river beds. These crucial processes ensured that the impacts of flooding remained moderate. However, the low intensity of impact on the floodplains emboldened humans to encroach into nature, he says. Things began to change rapidly in the 20th century. As the human footprint accelerated on the floodplains, the landscape became increasingly "developed and engineered." This engineered landscape has affected the floodplains mainly in two ways: it has undermined their ability to store and absorb water, and reduced their capacity to transport sediment. These historical developments, together with climatic factors, have made the region vulnerable to severe flooding.
PP Mujumdar, Chair of the Interdisciplinary Centre for Water Research, IISc, specialises in the study of climate change impacts on hydrology and water resources, and works extensively on understanding the increasing magnitude and frequency of floods under climate change at urban and riverine scales. According to him, the risk of and vulnerability due to floods have increased tremendously around the world. In most regions, this is because of high intensity precipitation. But there are also individual events specific to particular regions. For example, the Uttarakhand flood in 2021, which was initially thought to be Glacial Lake Outburst Flood (GLOF), had many other triggers, such as an avalanche caused by a hanging glacier that had separated from a mountain and plummeted into the Ronti, a tributary of the Rishiganga river. Similarly, the Kerala flood of 2018 was aggravated due to high ocean tides. Despite decades of research, there are still uncertainties in pinpointing the exact cause of floods. Recent floods are generally attributed to climate change by the public. However, science has not yet advanced to the stage where one can attribute a single extreme event like a flood specifically to climate change, Mujumdar adds.
"Science has not yet advanced to the stage where one can attribute a single extreme event like a flood specifically to climate change"
HN Chanakya, a former Chief Research Scientist at the Centre for Sustainable Technologies, IISc, has been associated with Assam for the last five decades. Some part of his childhood was spent in the city of Jorhat. In recent years, he has visited Assam many times for his research. He has observed several changes during this time that he feels have contributed to the devastation in the state. For one, the population of the once sparsely populated state has rapidly increased. Earlier the lowlands used to be unoccupied, now there are human settlements. Secondly, land that was traditionally used for agriculture is now being used for constructing buildings. The third and the most worrying change he mentions is that flood preparedness, which was once part of the people's lifestyle, is now missing. People have known for centuries that the Brahmaputra and Barak rivers increase in volume during the monsoon. Every household in low-lying areas used to be prepared with a banana raft or a boat for sailing to higher shores if needed. Chanakya believes that this readiness is missing now.
Jinna also feels that human behaviour is contributing to flood-related disasters. "When I returned to India in 2019 after studying at Cornell University, I could not see many ponds and paddy fields [that I once used to see in my childhood]. Instead there were buildings without proper drainage systems. In our childhood, celebrations of Durga Puja were few and far between, but now every lane organises one puja pandal. Thousands of idols are dumped in the Kalong river after the celebration. I feel like the river has lost the capacity to hold water." Her father served as a government engineer in Assam. From what she's gleaned and heard from conversations, she says, floods have opened up new avenues for corruption by handing over contracts for rescue operations to unscrupulous agencies in exchange for bribes.
Banking on embankments
After India's independence, the erection of river embankments was touted as the best solution for preventing floods. The existing embankments on the main stem of the Brahmaputra and its tributaries were built in the 1960s and 1970s. Experts have pointed out how such embankments need to be improved to reduce the impact of floods. The Government of India's Standing Committee on Water Resources (SCWR), in its 12th report published on 5 August 2021 stated, "These embankments need raising and strengthening as well as bank protection measures in the form of revetment or Reinforced Cement Concrete (RCC) requiring huge capital investment."
Apart from the limitations of using embankments, news reports suggest that the devastation in the floodplains in some parts of India including Assam is also a consequence of the way the dams and reservoirs are operated – suddenly releasing large quantities of water from a dam can quickly submerge low-lying areas. Work by Jagdish and his colleagues has shown that such human interventions to "tame" rivers and "stabilise" hydrologically dynamic landscapes and riverscapes should be avoided if possible, or done according to the guidelines that account for the environmental conditions in northeast India, incorporating the fragile geology, changing rainfall patterns, high seismicity and the risk of landslides. Jagdish adds that we also need early-warning systems as well as livelihood and development pathways that can adapt to the dynamics of flood-plains.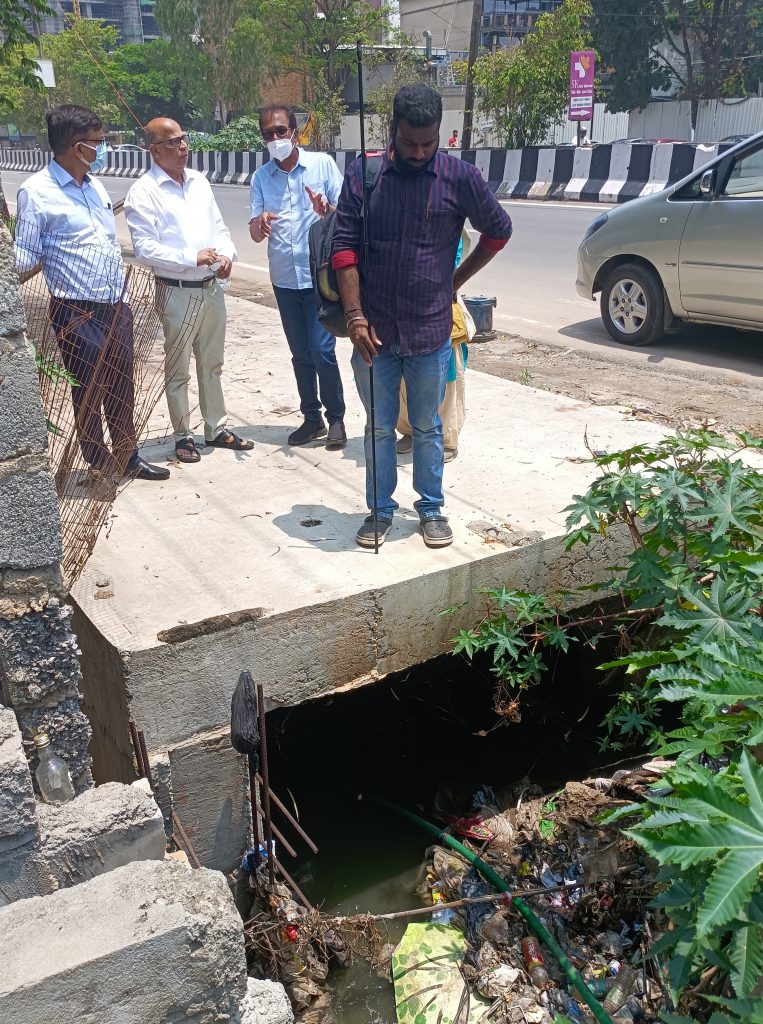 D Nagesh Kumar, Professor at the Department of Civil Engineering, IISc, points out that ageing infrastructure is also a significant deterrent in flood control. Many dams that have been protecting cities from the onslaught of floods are now very old. They might soon be unable to accommodate the extra water added due to floods.
Some portion of the storage in the dams is already lost in holding sediments. This will, in turn, create a consequential problem. For example, when the Almatti dam on the Krishna River gets filled, the surplus water flows to the Bhadra and Tungabhadra dams. But the Bhadra dam has already lost almost half of its storage capacity due to sedimentation. Within no time, it can get filled, flooding nearby areas like the Lakkavalli village and Bhadra Wildlife Sanctuary, and eventually leading to a huge amount of water getting dumped in the ocean.
Both Nagesh and Chanakya admit that the floods in Assam are unique due to its geographical location. Besides these internal missteps, there is also the fact that the Brahmaputra is an international river. There is not enough data on water management that is shared across the border. There are also reports that China is constructing a dam on the river in the east, and there could be a cascading disaster if the water in this dam is released in an uncontrolled manner, adding to Assam's woes.
The silver lining
For a country like India where many districts also suffer from a severe shortage of water, such floods can also offer hope. Nagesh points out that flood water can be stored and utilised judiciously for various needs such as drinking, hydropower generation, and irrigation, as well as water quality maintenance through dilution of the harmful components in water released from drainage activities. Discussions on Integrated Flood Management are gaining steam. The Government of India has also introduced a Dam Rehabilitation and Improvement Project (DRIP) to rejuvenate dams in order to avoid wasting flood water. It has also proposed the interlinking of rivers to curb the wastage of flood water and meet the requirements of water-scarce regions. Nagesh affirms, "At some stage, what is now considered as highly uneconomical will become economical because water's value will substantially increase." However, the ecological consequences of such an endeavour are not yet fully understood. For example, the overflowing flood water maintains the salinity of the ocean water; if this is stopped, then the salt concentration will increase. How would this affect marine life? The monsoon cycle might also change, he explains.
For a country like India where many districts also suffer from a severe shortage of water, such floods can also offer hope
Scientists like Mujumdar and others are also making strides in predicting the occurrence of floods, using computational models. For example, they are trying to pinpoint what would be the "return period" – how many years it will take for a flood of a specific intensity to recur – using historical data for pointers. Scientists have been able to accurately predict the onset of cyclones but forecasting high intensity rainfall is still difficult because the depression fronts move rapidly and are spatially spread out. In many recent cases, it is not the annual maximum that is driving floods, but very high rainfall close to the annual maximum and consistently happening on consecutive days that is causing them, Mujumdar explains. "We are now looking at this pattern and in our analysis, we have shown that these events of very high rainfall on successive days are increasing. This is what is causing loss and havoc."
The difference between a pluvial flood, such as in cities like Bangalore and Hyderabad, and a fluvial flood, such as in the river basins of Ganga and Brahmaputra, is the time interval, Mujumdar explains. Urban places become inundated much faster, whereas it takes days to flood river basins. Mujumdar adds that fluvial flood can be better managed with increased technological interventions, and humans and livestock can be evacuated with the help of forecasting tools.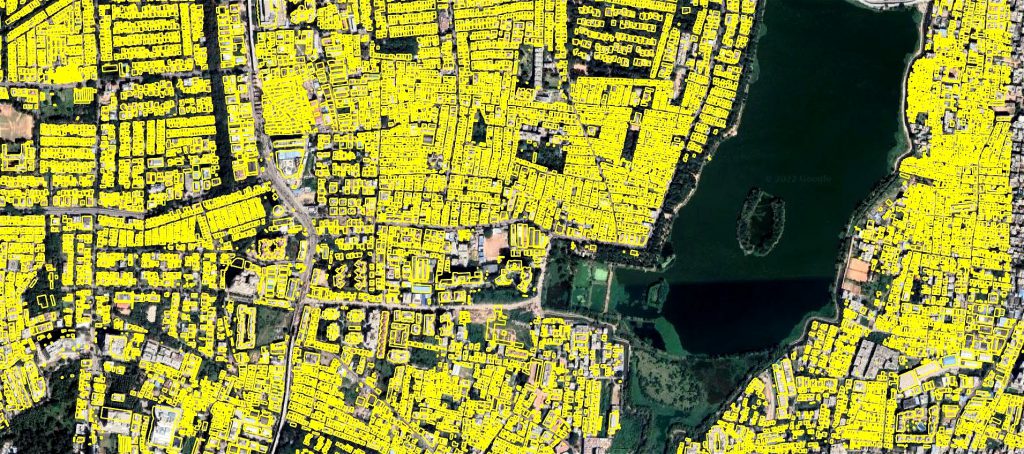 Researchers are also working on trying to prevent the occurrence of floods, even if there is high precipitation. In urban areas, "low impact development measures" are being looked at, explains Mujumdar. These measures include setting up "water corners" like lawns, parks and so on wherever there is space; incorporating perforated pavements for ground water recharge, rainwater harvesting, and developing the idea of "flood as a resource". Mujumdar and his team, in collaboration with the Karnataka State Natural Disaster Monitoring Centre, have developed an app called "Bengaluru Megha Sandesha" that gives information and alerts on rainfall, flood, lightning and thunderstorms in the city.
Apart from such large-scale scientific efforts, there have also been a handful of individual endeavours. Rohit, the former IISc MSc (Engineering) student, had designed and tested a low cost raft made of PVC pipes to aid flood rescue operations a few years ago. But such efforts require support from the government and the public to become widely useful.
A change in people's attitude might also be needed. People in Assam have now started accepting the calamity as an inevitable part of their lives and have become complacent. Jessica says, "No preventive actions are taken, rather the focus is on rescue and rehabilitation after the damage."