Eighty-five year-old Ramiah, or Ramu to those who know him well, worked in IISc for 44 years. Thirty six of these were spent in the Department of Aerospace Engineering. In this article, he recounts his long association with the Institute and his close relationship with former Director Satish Dhawan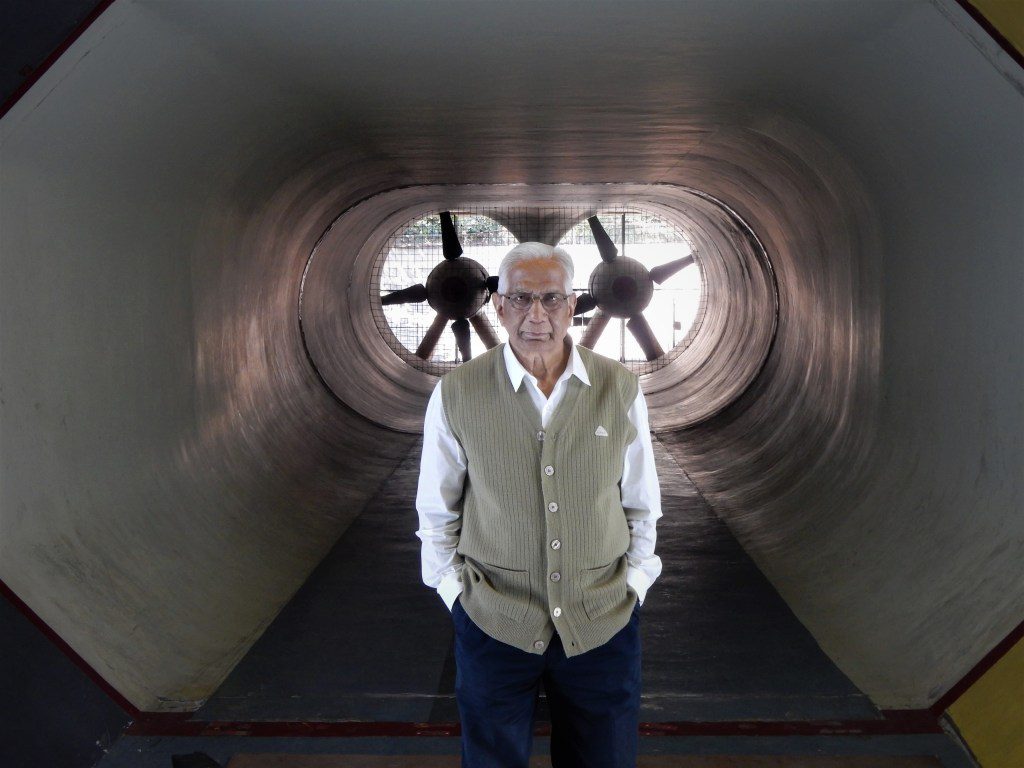 I was born on 15 February 1935 in a village called Kalludevanahalli in Mandya district of Karnataka. It was a small village with only about 20 houses. We grew mostly ragi (finger millet) and huruli kalu (horse gram) on our little piece of land, but irrigation was poor. Often there was not enough food to eat, and we were a large family. So, when I was 14, my older brothers who lived in Bangalore brought me to the city to find work.
Both these brothers were working in the Department of Biochemistry in IISc at that time and one of them was in the lab of SS De, a professor in the department. "Look here," he told me, "Prof De is looking for someone to help in his house." So he took me to De's house on 18th cross in Malleswaram – the house stands even now – where he lived with his wife and two children. It was soon decided that I would work for them. I started doing many household chores, including cooking. I also looked after the children, dropping and picking them up from Cluny Convent School, where they studied. Two years passed, and the family decided to move to Calcutta (now Kolkata). They even asked me if I wanted to go with them, but I said no. Once they left, I was without a job.
At that time, in 1951, there was a lot of construction going on in IISc as new engineering departments were coming up. I soon found work at one of the construction sites. For the first few weeks that I worked in IISc, I helped transport construction material. Putta Jois, a supervisor, noticed my work. He asked if I could do some clerical work in the store – to keep track of construction material and manage the workers. I was a hard-working smart kid with a lot of willpower. I agreed and ended up doing this work for three years until the construction ended. During this period, I stayed with my brothers in Subedarpalya.
I was a hard-working smart kid with a lot of willpower
Jawre Gowda, my friend who was then working for HR Cama, a professor in the Department of Biochemistry, suggested that I meet with this person called Satish Dhawan, who was then a Scientific Officer in the Department of Aerospace Engineering (Dhawan went on to head the department and later also the Institute). "He now eats in the mess," said Gowda, "and is looking for someone to help at home. I have spoken to him about you. Go meet him at 6 pm in his quarters near the Department of Electrical Communication Engineering." I didn't know Dhawan personally then, but I had seen him driving his red Morris convertible around campus.
Meeting Satish Dhawan
As soon as I met him, he asked me to come and work in his house – to help with cleaning and cooking. He said I could also eat and stay at his place. Soon after this, he became an assistant professor and he moved to a house opposite the Director's bungalow. He stayed on the first floor, while Brahm Prakash, a professor in the Department of Metallurgy [now called Materials Engineering] lived on the ground floor. After he moved there, Dhawan's mother visited him for a month or two. She was a very nice person. I used to go shopping with her to Malleswaram, Chickpet and other places. She taught me how to cook several dishes. She told me that if I looked after her son well, he would treat me as his own brother. I followed her advice.
Aerospace Engineering
In January 1959, Dhawan got me a job in the Department of Aerospace Engineering as a lab helper for a salary of Rs 70 per month. I kept learning and growing in the department – I was given tests regularly and if I passed them, I was promoted. I eventually retired as a Model Shop Supervisor in 1995 after working here for 36 years.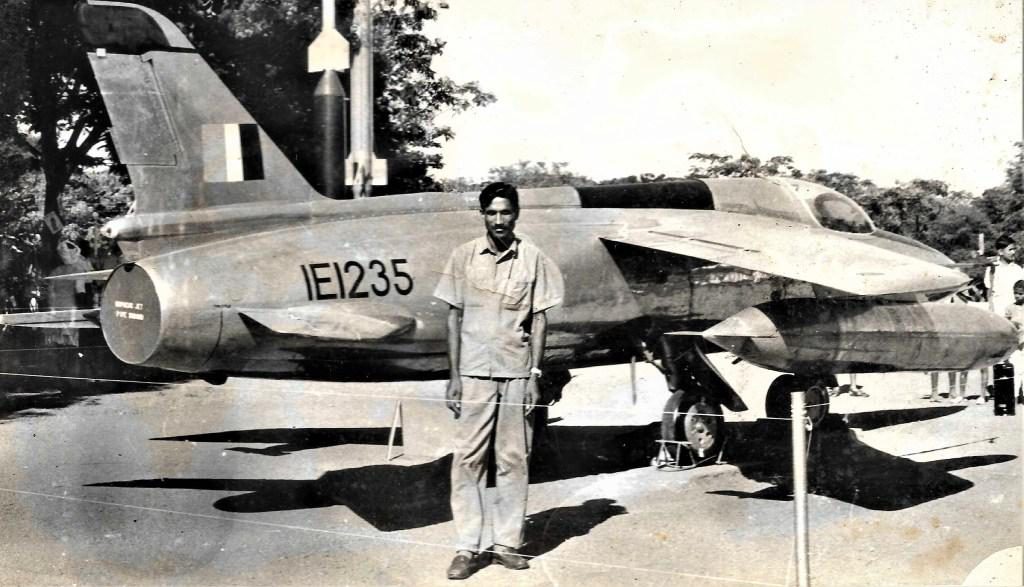 During my time at the department, my work primarily involved building models of aircrafts and other structures along with my team based on drawings that were given to us by B Noronha, our supervisor. Professors like Dhawan or SP Govindaraju (also a faculty member in the department) would explain what they wanted and
Noronha would make the drawings for us. The models that we built used to be tested in the wind tunnel. Besides carpentry (these models were made using wood), we had other responsibilities as well. We were also involved in the education and training of students at times. Our teammade wind tunnel models – 36 feet long with a 2 feet x 2 feet glass platform for the testing object – that were shipped to IITs and other institutions for their students to experiment and learn. I once went to Sardar Vallabhbhai Regional College of Engineering and Technology (now Sardar Vallabhbhai National Institute of Technology) in Surat along with a colleague of mine where we taught students using a model we had built.
In 1982, I also had a chance to visit Baghdad, Iraq. Iraq had bought a big machine from India. The components had to be carried there and reassembled. I took a leave of absence and stayed there for two months.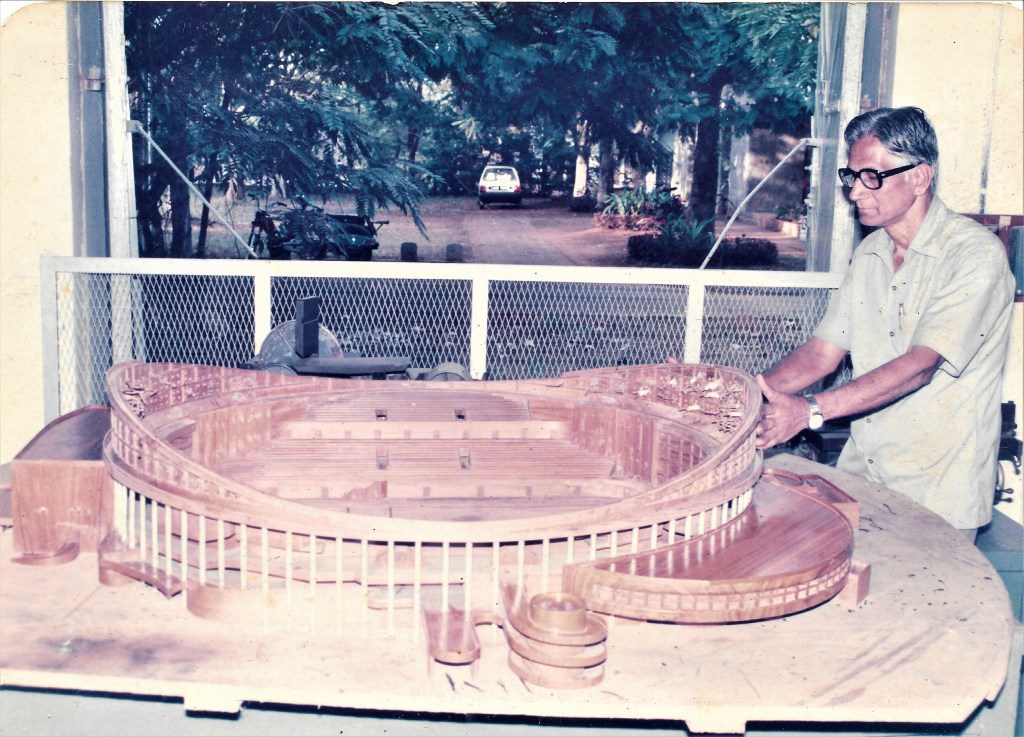 I have not had much formal education, but I did learn how to read and write. Over the years, I also learnt how to speak a few languages besides my mother tongue Kannada. I speak Tamil, Hindi, Telugu, Malayalam and English.
When I worked at IISc, I saw many Indian and world leaders. During the Golden Jubilee Year in 1959, the Maharaja of Mysore and Pandit Jawaharlal Nehru came here. I have also seen Nikita Krushchev, the Premier of the former Soviet Union, and President Gamal Abdel Nasser of Egypt at IISc.
Back then, all the professors I worked with had a sense of discipline and were caring. They often organised parties for students and staff at Hotel Woodlands.
Relationship with the Dhawans
I grew very close to Satish and Nalini Dhawan over the years. Nalini was also a wonderful person. In 1956, when Dhawan went to Shimla to get married, he took me with him. I stayed with their family for three months.
Later, when they spent a year in Delhi, they took me along to look after Vivek, their son, who was very young.
Satish Dhawan was responsible for bringing me to this position. He was like my Godfather
In 1962, my wife and I had a son. He became unwell a few months after he was born. I informed Nalini Dhawan. Immediately, Satish Dhawan came to my parents-in-laws' place. He took our child to KC General Hospital. The doctor there was the wife of a faculty member in IISc. When the treatment did not work, Dhawan himself drove the child to Vanivilas Hospital, stood in a line and got him admitted. In spite of all the medical help, our child did not survive. When he died, Dhawan hugged me. "Be brave. Not everything is in our hands," he told me.
Again when my son Ramesh was born, Nalini Dhawan took my wife in the middle of the night to St Martha's hospital.
Dhawan always encouraged me to learn. He urged me to go to the night school at IISc. He constantly encouraged me and gave me many ideas. "Ramu, why don't you make a stool for yourself to sit on?" he would ask. He would then tell me how to go about making it from scratch.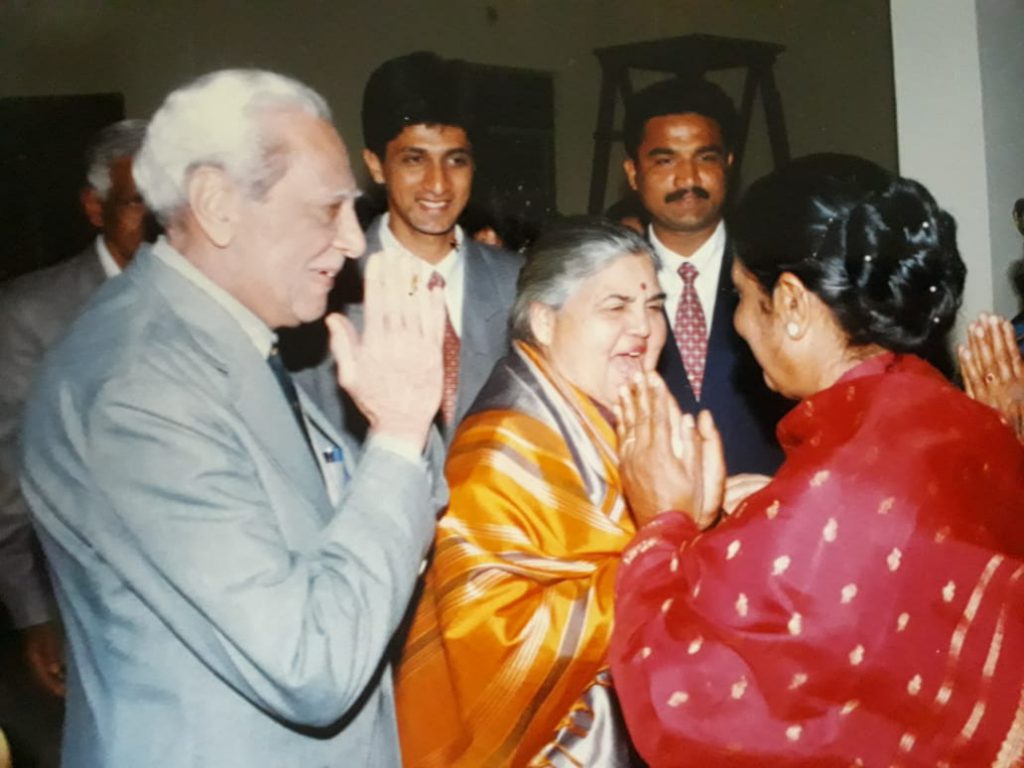 Just as Dhawan's mother had promised me, her son treated me as his own brother. I am grateful for all that he has bestowed on me. I have seen him up close and imbibed many of his qualities. He was responsible for bringing me to this position. He was like my Godfather. I think about him a lot even now. Whenever I get a chance, I try to meet his daughters, Jyotsna and Amrita. "Ramu, when I see you, it feels like seeing my father," they tell me. "It makes me very happy."
Life outside work
I used to love watching movies on Sundays, especially movies of MG Ramachandran and Sivaji Ganesan. In those days, there were more Tamil films being made. But I've also watched many Rajkumar movies like Bedara Kannappa, Bhakta Kumbara, Bangarada Manushya, and Kasturi Nivasa, and Telugu films with NT Rama Rao, Nageswar Rao and Savitri. Now, I don't watch many movies, but I listen to old songs. I also liked to watch cricket and football matches at the IISc Gymkhana grounds. Then I started watching cricket on TV from the late 1980s.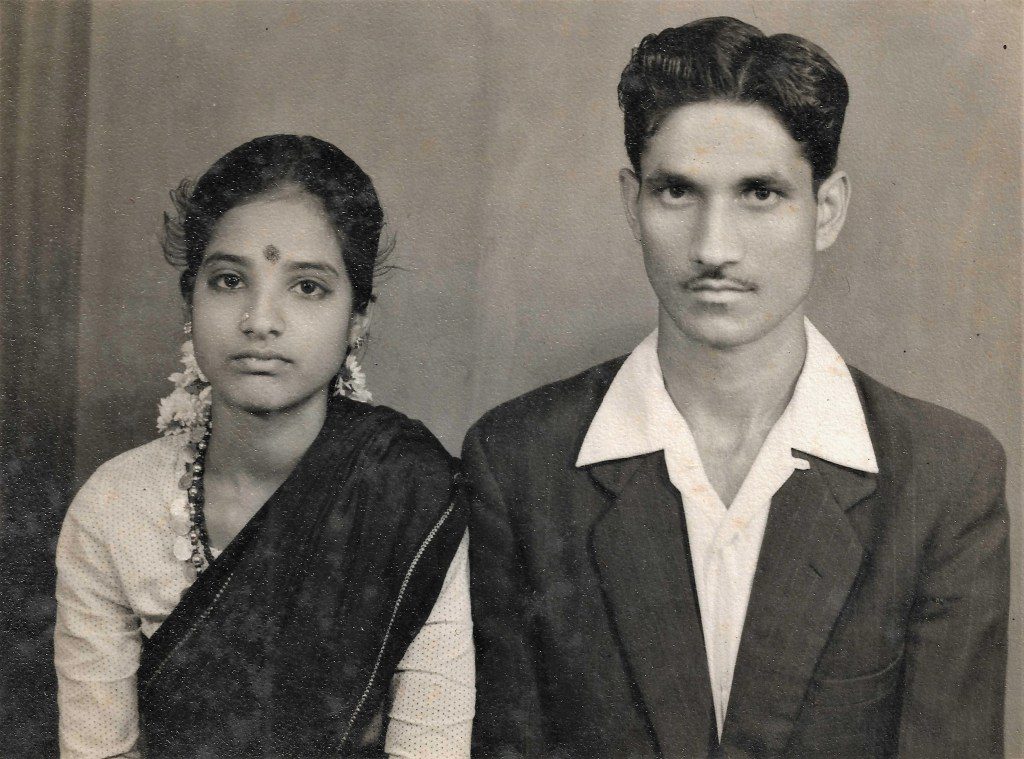 I got married to Jayalakshmi in March 1959, a couple of months after I got the job at the Aerospace Engineering Department. I have three daughters and one son. My daughters are all in Bangalore. My oldest daughter Geetha works in the Pollution Control Board. My second daughter Latha is a homemaker and my youngest daughter Pushpa works in the Indian Academy of Sciences. My son Ramesh is an engineer with SpaceX in Texas, USA.
(As told to Karthik Ramaswamy, with input from Pushpa R)