Using technology to tackle India's terrible traffic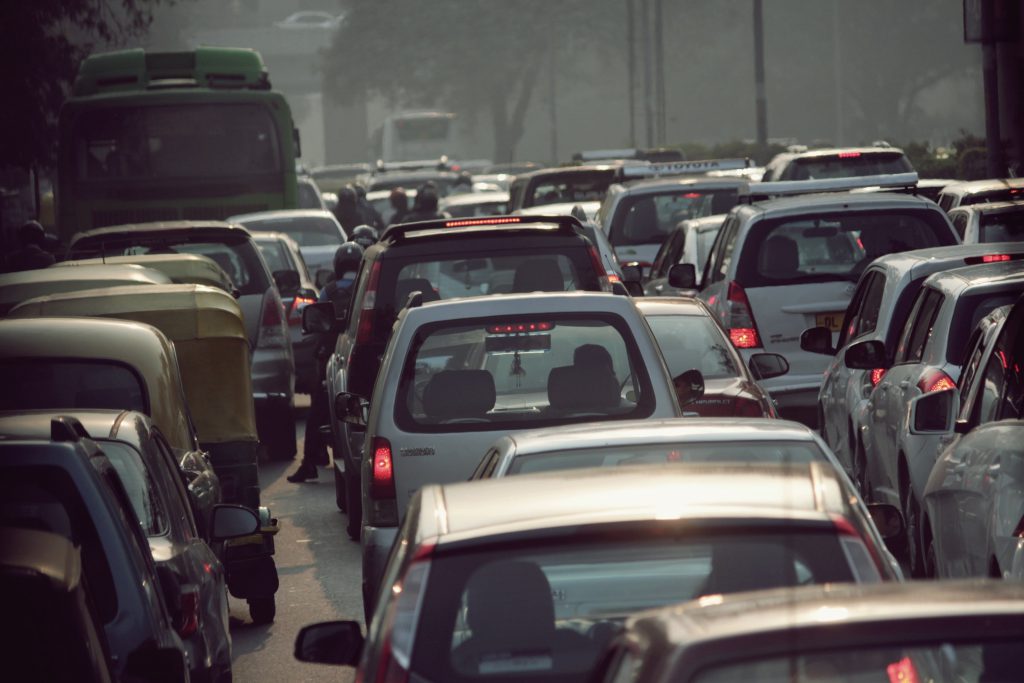 Last summer, the image of a software engineer riding a horse to protest against Bangalore's notorious traffic jams went viral on social media. "Bengaluru is overcrowded and too many vehicles on the road lead to traffic jams every day," he was quoted as saying. "In fact, I learnt horse riding because of the traffic headache."
Internet memes and hand-wringing aside, little has been done to systematically address the city's traffic troubles in the past few decades. The 90s' IT boom transformed this quiet retirement town into a bustling metropolis. Since then, the city's population growth has far outstripped its infrastructure development, with its narrow and pothole-riddled roads struggling to contain the increasing number of privately-owned vehicles. The resulting traffic snarls are costing the city a staggering $5.9 billion annually, according to a 2018 Boston Consulting Group report.
One way to reduce congestion – and related problems such as emissions and accidents – is to revive the city's public transportation systems, says Abdul Rawoof Pinjari, Chair of the Centre for infrastructure, Sustainable Transportation and Urban Planning (CiSTUP).
CiSTUP was set up at IISc during its centenary to work closely with government agencies on transportation and urban planning issues. In recent years, the Centre, along with researchers at the Department of Civil Engineering, has largely focused on figuring out ways to boost public transit systems.

One way to reduce congestion – and related problems such as emissions and accidents – is to revive the city's public transportation systems, says Abdul Rawoof Pinjari
One of their current projects, for example, involves using the power of the Internet of Things (IoT) to improve first- and last-mile connectivity. In recent years, app-based services such as Ola and Uber have exploded in popularity. IISc researchers are trying to see if these services can be synced with the movement of buses and metro trains to pick up commuters from bus stops or train stations and drop them off at their final destinations. They are developing algorithms and models that use GPS data to track buses in real-time and help service providers decide how many autos or cars they would need to provide, when and where.
"We want to see if there is a win-win for both transit agencies and on-demand mobility services. If the model is successful, it will increase ridership and reduce congestion," says Pinjari.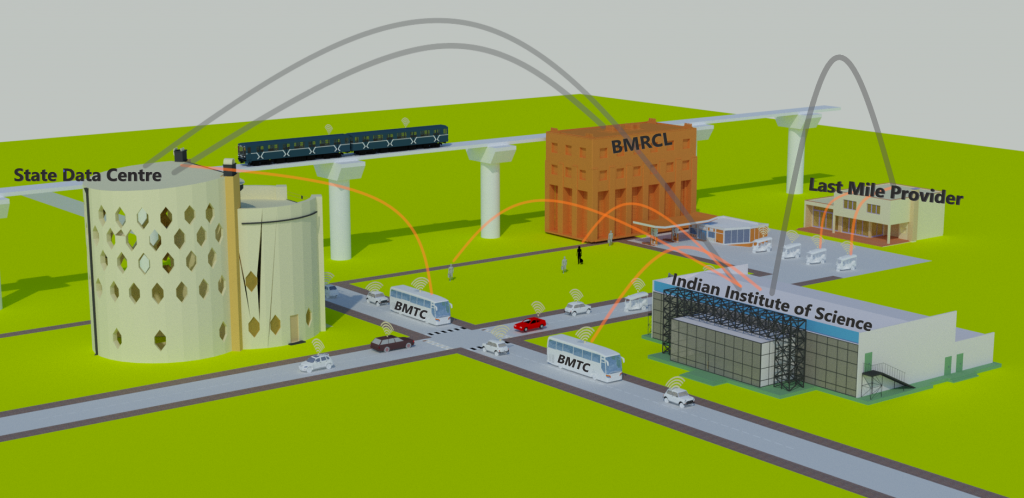 He and his colleagues are also trying to address the problem of bus bunching, in which a delay by one causes two or three on the same route to arrive together, adding to crowding and reducing commuters' confidence in the system. Working with the Centre for Development of Advanced Computing (C-DAC) and IIT Madras, they are building an app that would display "reliable" bus routes to users, and indicate how crowded an upcoming bus might be, based on ticket sales data.

"Providing this information will help balance loads. People would start to shift from more crowded to less crowded routes," says Tarun Rambha, Assistant Professor at the Department of Civil Engineering and a co-investigator on the project. Transit authorities will also be notified when bus bunching happens and asked to hold buses at one of the transit hubs for a specific duration to break the bunching and get schedules back on track.
Public transport systems also struggle with irregular driver behaviour. Researchers from CiSTUP and the Robert Bosch Centre for Cyber-Physical Systems (RBCCPS) at IISc have teamed up with a deep-tech startup called Netradyne Technology India Private Limited to fit buses with devices that can track and infer drivers' behaviour. These devices, which have four cameras, processors, accelerometers and gyroscopes, use artificial intelligence and machine learning to trigger automated alerts to drivers and fleet managers in case of speeding, sudden braking, tailgating or similar events, with video evidence. The devices are being deployed on 40 buses that ply on the new Bus Priority Lane in the Outer Ring Road between Silk Board and Byappanahalli, one of the most congested routes in the city. The Bengaluru Metropolitan Transport Corporation (BMTC) also hopes to use these devices to watch for other vehicles that may misuse this lane, says C Shikha, its Managing Director.

"In such schemes, the critical issue is enforcement. We have to ensure that other vehicles don't enter this lane," says Shikha. "When we were grappling with this problem, CiSTUP came up with the innovative solution of installing these cameras on the buses." Although installed for real-time alerts and driver behaviour studies, Shikha says that the cameras could, for example, automatically capture the licence plates of violators and send them to the Bengaluru Traffic Police.
Simulating a city
When such pilot projects show promise at the route or zone level, the next step is to scale it up to the city. However, rolling out a new traffic policy can have ramifications across the entire transportation network. Researchers need to first develop city-scale simulation models to test the impact of new measures before they are launched.

But modelling Indian traffic isn't easy, according to Ashish Verma, Associate Professor at the Department of Civil Engineering.
In the US, cars make up the bulk of road traffic and follow lane discipline. Whereas Indian roads are a chaotic jumble of buses, cars and two-wheelers that don't stick to lanes but squeeze into whatever gaps they can find.
Indian roads are a chaotic jumble of buses, cars and two-wheelers that don't stick to lanes but squeeze into whatever gaps they can find
Verma's lab has been trying to develop basic models and modify existing theories to suit India's "heterogenous, disordered" traffic. In 2018, they published a modified version of a well-established signal delay model by introducing a new queuing behaviour that takes into account this gap-filling attitude. Using this, they were able to propose more effective timings for three separate intersections in Bangalore.
Verma's lab also spent four years developing a city-scale travel demand model for the whole Bangalore Metropolitan Region (BMR), as part of an Indo-Norwegian project called CLIMATRANS. They used this model to come up with a slew of bundled policy interventions that would reduce congestion and emissions. A comprehensive report published by them is now being referred to extensively by the Karnataka government and different transit agencies to chalk out their plans.
Building these models typically requires extensive data collection. In collaboration with the Electronic City Industrial Township Authority (ELCITA), CiSTUP researchers have been using CCTV cameras, computer vision algorithms and traffic counting equipment to capture the movement of vehicles in Electronic City Phase I. Surveys have also been carried out among employees at various IT companies to gauge traveller behaviour and choice of modes and routes.
Combining these two sets of data has helped build a virtual replica of Electronic City's traffic network that can be used by ELCITA to run some what-if scenarios. "For example, when the metro rail network is expanded to Electronic City, how will the travel patterns change? Will congestion reduce; by how much? These models are sensitive to such changes in the system, and can predict what will happen to various travel indicators," says Pinjari.
The model showed, for example, that installing traffic signals at some junctions would cut down overall travel time by 20-25 percent, says Ranju Mohan, Consultant Scientist at CiSTUP. It also showed that real-time adjustment of signals would be more effective than fixed timings. Based on this suggestion, ELCITA has now partnered with Siemens to use Google Maps data to dynamically adjust their signal timings at 13 junctions.
Outdated solutions
Technological advances may have boosted traffic management, but there are several cultural and political barriers that also need to be overcome.
While cities around the world are looking at beefing up cycling and walking infrastructure, reclaiming public spaces, and improving public transport corridors, Indian urban planners are still stuck on outdated solutions such as building flyovers and widening roads, says Verma, who frequently interacts with policymakers and the public.
He cites the examples of the controversial steel flyover and elevated corridor projects that were recently proposed by the Karnataka government. His team analysed the impact of these projects and published reports showing that congestion would only worsen. "We gave these to the concerned agencies who mooted those projects and also debated them in public forums. People filed Public Interest Litigations with our reports. Eventually, both projects were shelved," he says.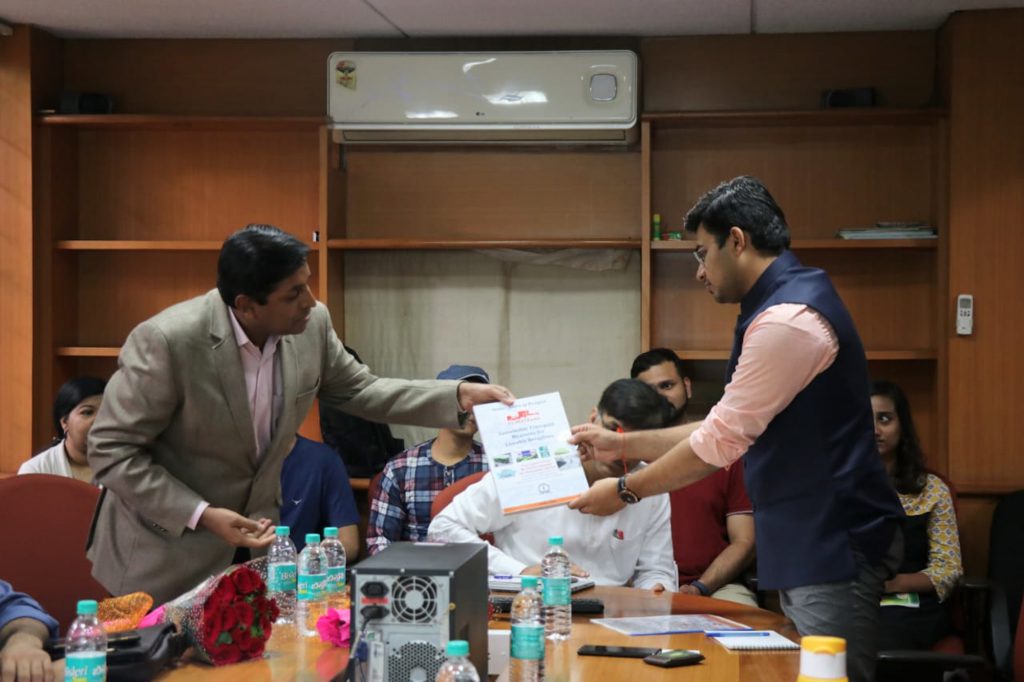 Another flaw is that traffic signals – which contribute greatly to travel delays – are still manually handled by the police, instead of automated systems. "The constables are on the ground…standing at a junction and pressing a button," says Verma. The effect that their individual decisions can have on subsequent junctions is often ignored, he says.
The transportation governance structure in Indian cities is also fractured. Many major cities abroad have a unified, central authority – Transport for London, for example – that brings all of the city's modes of transportation under one umbrella. "Whereas, here we have 10-15 different agencies handling transportation within a city," says Verma. Although a central Bangalore Metropolitan Land Transport Authority was set up in 2007, it has long been defunct, and plans to revive it are still on paper.
These governance gaps can especially affect the flow of data between agencies, a factor that is crucial for the transformation of today's metropolises into smart cities of the future.
A data-driven future
When the Smart Cities Mission was launched in India in 2015, it ushered in hope that governments would finally start recognising the value of the data collected by their departments. A key expectation was that cities would use cutting-edge IoT technologies to analyse all this data, and make "smart" decisions on improving their infrastructure and services. On the heels of this launch, researchers at RBCCPS began evaluating what kind of IoT technologies would help.
"We found that the biggest challenge is not the technology itself for extracting data," says Bharadwaj Amrutur, Chair, RBCCPS. "The problem is getting access to the data, having the right people look at the data and do something with it."
For example, an app could theoretically crunch data on GPS locations, camera feeds from inside buses and ticket sales, and tell the user how crowded an upcoming bus is. But in reality, there are several obstacles. The data may be in silos, with different agencies who may not share them easily. Even if they are shared, they may be unusable because they are not readily available in a format that can be fed into the app or understood by another person or agency. And cities are talking about integrating data not just within one sector such as transportation, but across sectors: water, power, infrastructure and more.
This realisation led RBCCPS to come up with a proposal for the Indian Urban Data Exchange (IUDX), under the aegis of the Ministry of Housing and Urban Affairs. IUDX is an open source software platform that would provide standardised protocols and templates for how data should be described, stored and retrieved in a way that can be used by everyone: entrepreneurs, industries, academic researchers, policymakers and citizens.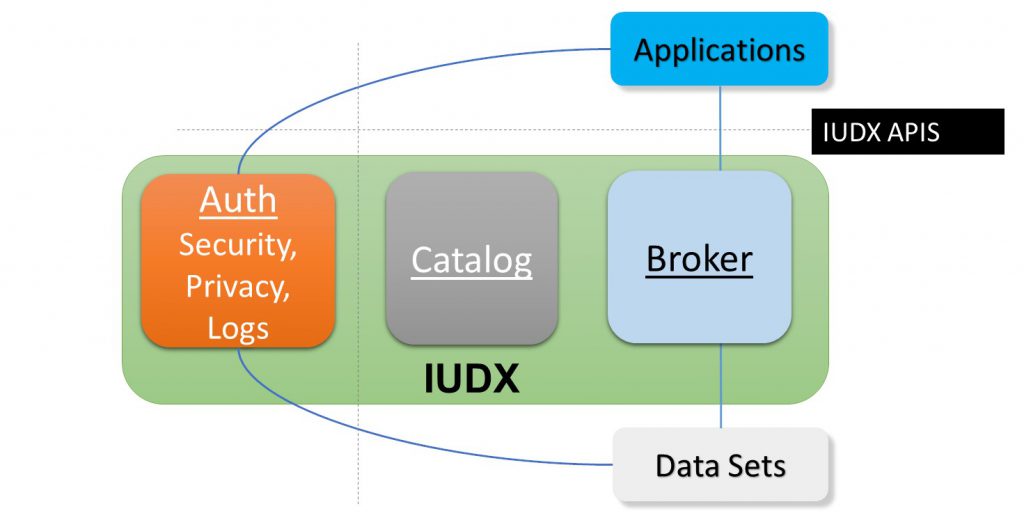 "Think of it as the grammar with which you can describe the format of the data," says Amrutur. IUDX will provide standardised Application Programming Interfaces (APIs) – protocols that allow software programs to talk to each other – as well as mechanisms for controlled sharing of data. "With this framework in place, hopefully the data from all sources will be made available through what we are calling an urban data exchange for every city," he says. This can eventually be scaled up to enable data sharing between various cities.

As with traffic management, cultural concerns also need to be addressed here. "Traditionally, we are not a data-driven society," says Amrutur. "They [stakeholders] have the data, but are either apathetic to it, or don't know how to use it for their operations." This is where institutes such as IISc can pitch in, he says, by helping to analyse the data, offering courses and training programmes, and advising on policy making.
In the end, no single initiative can act as a silver bullet, Pinjari points out. "Each will have a delta improvement," he says. "All the deltas together will lead to greater improvement."